Cong Phuong on bench, Sint-Truidense continues its poor streak
Cong Phuong was registered in SInt-Truidense's Sunday match against Antwerp but no chance to be fielded.
Sint-Truidense marched to Anwerp's Bosuilstadion stadium with high fighting spirit after their lucky win over Standard Liege. However, Vietnam forward once again sat out.
Sint-Truidense proved confident to travel to Antwerp yet the home side took control of the game with its home advantage. In the 10th minute,   Refaelo had a clever phase from his teammate before launching a finish to open the scoring.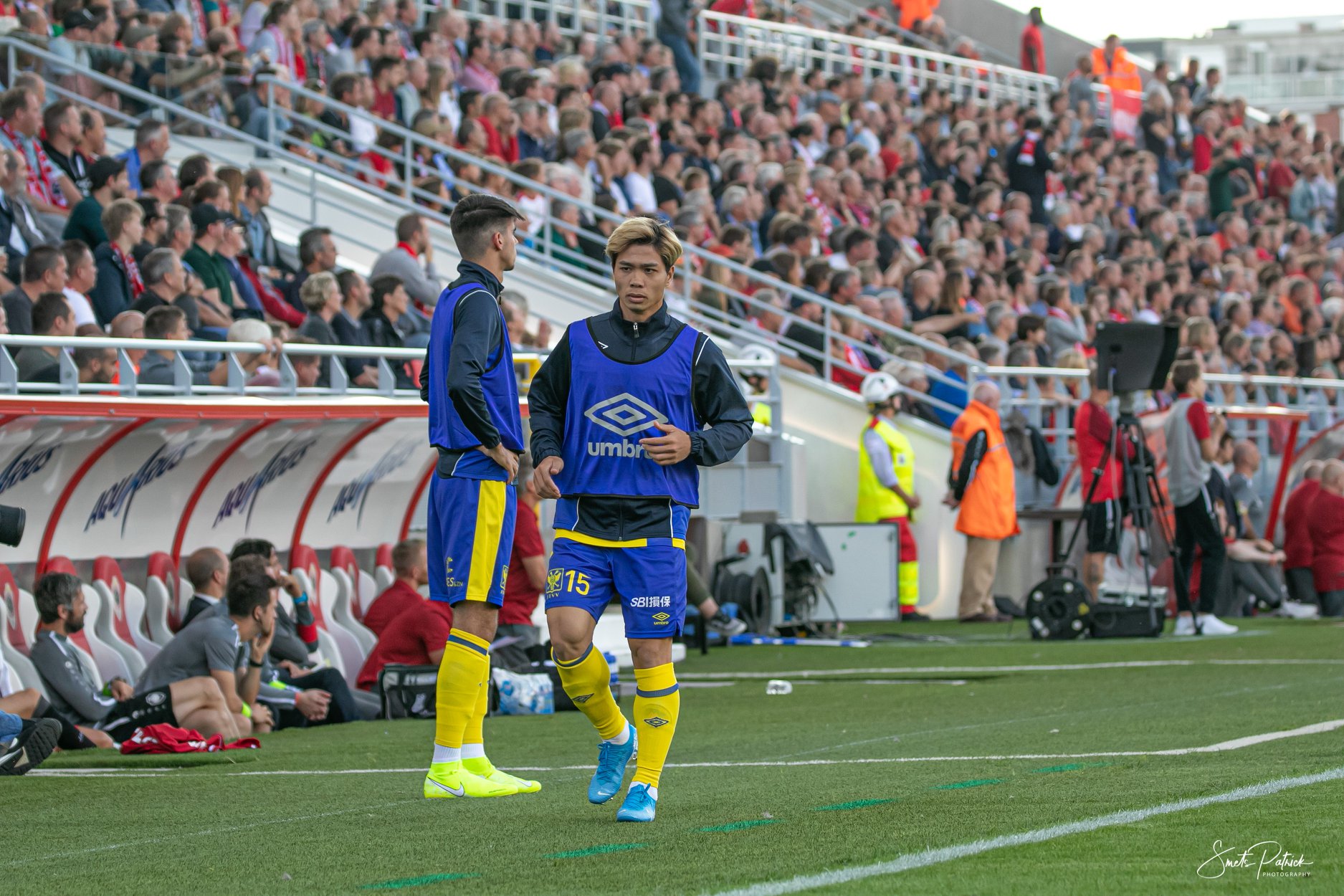 Having a 1 goal lead, Antwerp played higher with an adequate pressure on Sint-Truidense's defense. Yet they missed some chances to double the advantage. Notably, Antwerp lost a penalty goal in the last minutes of the first half due to VAR reference.
The match was not changed much in the second half. Antwerp hit its second goal after 10 minutes, Janssens fouled in the penalty area, giving Mbokani a successful penalty goal.
This is a disappointing match for Sint-Truidense, its players could not deploy any notable attack, but suffer from the relentless offense from the home team. Cong Phuong was on the bench, but he didn't feature on the pitch.
Sint-Truidense stayed at the bottom of the table after the loss, while Antwerp got their third win streak and took 4th spot.
Relates news:
>>> Sint-Truidense bring Inter Milan forward on loan for the attack, where is Cong Phuong's slot?
>>> 'Sint-Truidense's win detrimental for Cong Phuong'
TheThao247 - Tinnhanhonline.vn