HAGL gets good news from Tuan Anh and Xuan Truong
HAGL received good news from Nguyen Tuan Anh and Luong Xuan Truong before the match against Viettel.
HAGL is experiencing 4 unbeatable streak (2 wins, 2 draws), ranked 10th with 23 points and promising to get out of the relegation group.
Tuan Anh and Xuan Truong good news ahead of the confrontation with Viettel. According to statistics, Lee Tae-hoon side proved better with 3 wins and 1 draw) since 2019. Besides, HAGL's confidence is understandable since they defeated Viettel in the first leg at Hang Day stadium.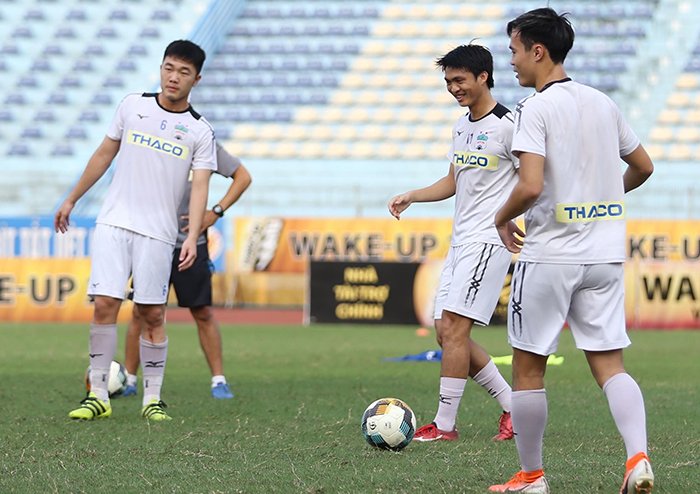 Recently, HAGL received good news, Nguyen Tuan Anh comes back from injury treatment after he was absent in round 19, who was confirmed to back to training in recent days.
Moreover, Luong Xuan Truong was awarded the Goal of the Round in July. The penalty kick in the battle with Thanh Hoa in round 18 help him awarded this title.
The confrontation between HAGL and Viettel will kick off on 5:00PM, August 9
TheThao247 - Tinnhanhonline.vn