HAGL coach Lee Tae-hoon regretted to draw 2-2
Coach Lee Tae-hoon admits he regretted a bit when his rival equalized in the last minutes in the confrontation against Nam Dinh in round 19, V-League.
Right in the first minutes, Nam Dinh took the lead by Lam Anh Quang's header, then HAGL equalized in the 58th minute by Minh Vuong contribution.
After the 1-1 scoring, HAGL seemed to dominated the game more, with a goal from Felipe Martins in the 69th minute, rising the scoring to 2-1.
HAGL led till the injury time, even HAGL side Chau Ngoc Quang had a favorable chance in the 90+4 yet he could not finish. Just a few second later, Nam Dinh scored an valuable equalizer by Ha Long, sealing the 2-2 draw.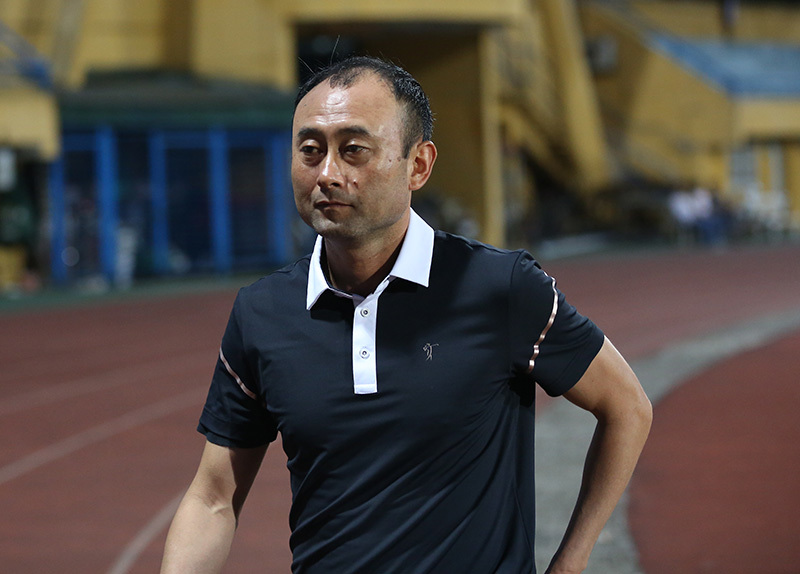 Speaking after the match, Lee Tae-hoon did not blame for his players, yet he regretted for the last minute draw. The South Korean Strategist affirmed that HAGL players need to focus more in the decisive moments of the match.
"The result was quite unfortunate, HAGL lost in the last minutes. However, I should praise Nam Dinh for their performance in this match.
It is football, we must accept the result. Our players often make mistake in the injury time, they need to improve it".
In the opposing side, Nam Dinh coach Nguyen Van Dung proved satisfied with 1 point. He also sent his thanks to fans for their support.
"There was a massive wave of spectators to come to the stadium. There were also no available seats left. It is so touching. Although we are not ranked high, we still have the best fans. Thank you all".
By having 1 point, Nam Dinh temporarily climbs to 5th on the table, 1 point less to the 4th Da Nang FC.
Related news:
>>> Ho Chi minh coach Chung Hae-soung states Hanoi battle to honor their supporters
>>> Ho Chi Minh's excellent performance facing the reigning V-League champions Hanoi
>>> Hanoi midfielder Duc Huy possibly miss the battle against Ho Chi Minh FC
TheThao247 - Tinnhanhonline.vn