Thailand Coach: 'I want to defeat Vietnam's team at 2022 World Cup qualifiers'
In his recent speech, Coach Akira Nishino expressed his hope to help Thailand to defeat Vietnam team at 2022 World Cup Qualifiers.
Recently, Coach Akira Nishino has shared about Thailand's group at the 2022 World Cup 2nd qualifier. More particularly, the Japanese coach expressed his determination to win over Vietnam.
He said: "Any of us would want to develop Thai football. The initial discussion made me decide to take this job. After considering it, I definitely aim for the World Cup and U23 Asia Tournaments. However, this depends on everyone's cooperation.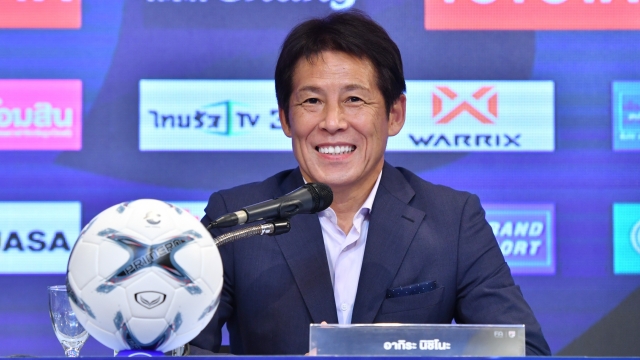 In the 2022 World Cup qualifiers, I hope to pass this stage first and foremost, to move on to the final round. Thailand's first match would be against Vietnam. I want to defeat them.
There isn't much time, but I think Thai players can enhance their capabilities. From my own experiences, and after watching players myself, I believe I will help Thailand reach a higher level."
The results of the draw for the 2022 World Cup AFC Qualifiers show that Thailand is in Group G with Vietnam, UAE, Malaysia and Indonesia. In their first match, Coach Nishino and his players will encounter Vietnam team on September 5.
The Japanese strategist was having trouble when he first took over the job, due to the fact that Thai League teams refused to "release" their players early. Accordingly, Mr. Nishino only had 10 days to meet and prepare before the match against Vietnam.
TheThao247 - Tinnhanhonline.vn