New concerns regarding SEA Games 30 for Park Hang-seo
Instead of following the proposal, 30 SEA Games Organizing Committee decided to keep the number of players for each men's soccer team at 20.
Today (July 22), 30 SEA Games Organizing Committee announced that they would increase the number of players registered to attend the men's Southeast Asian football teams. Particularly, the organizing committee still allows each team to keep 20 players, including 2 players over 22 years old.
Also, the host Philippines stated that the matches at SEA Games would take place on 3 artificial grass courts in Manila: Rizal Memorial, Umak Football and Binan Laguna.
This is such bad news for Park Hang Seo and U22 Vietnam team. SEA Games is one of the key goals of Vietnamese football in 2019. Under the direction of the General Department of Sports and Physical Training, Park Hang Seo and VFF are responsible for bringing the gold medal for the first time in history.
Not long ago at the AFF council meeting in Laos, Vice President Tran Quoc Tuan proposed to the Southeast Asian Football Federation to increase the number of players who had preliminarily registered from 30 to 40 as before. At the same time, countries will officially register at the SEA Games technical meeting to increase from 20 to 23 players, and the number of officials from 6 to 8.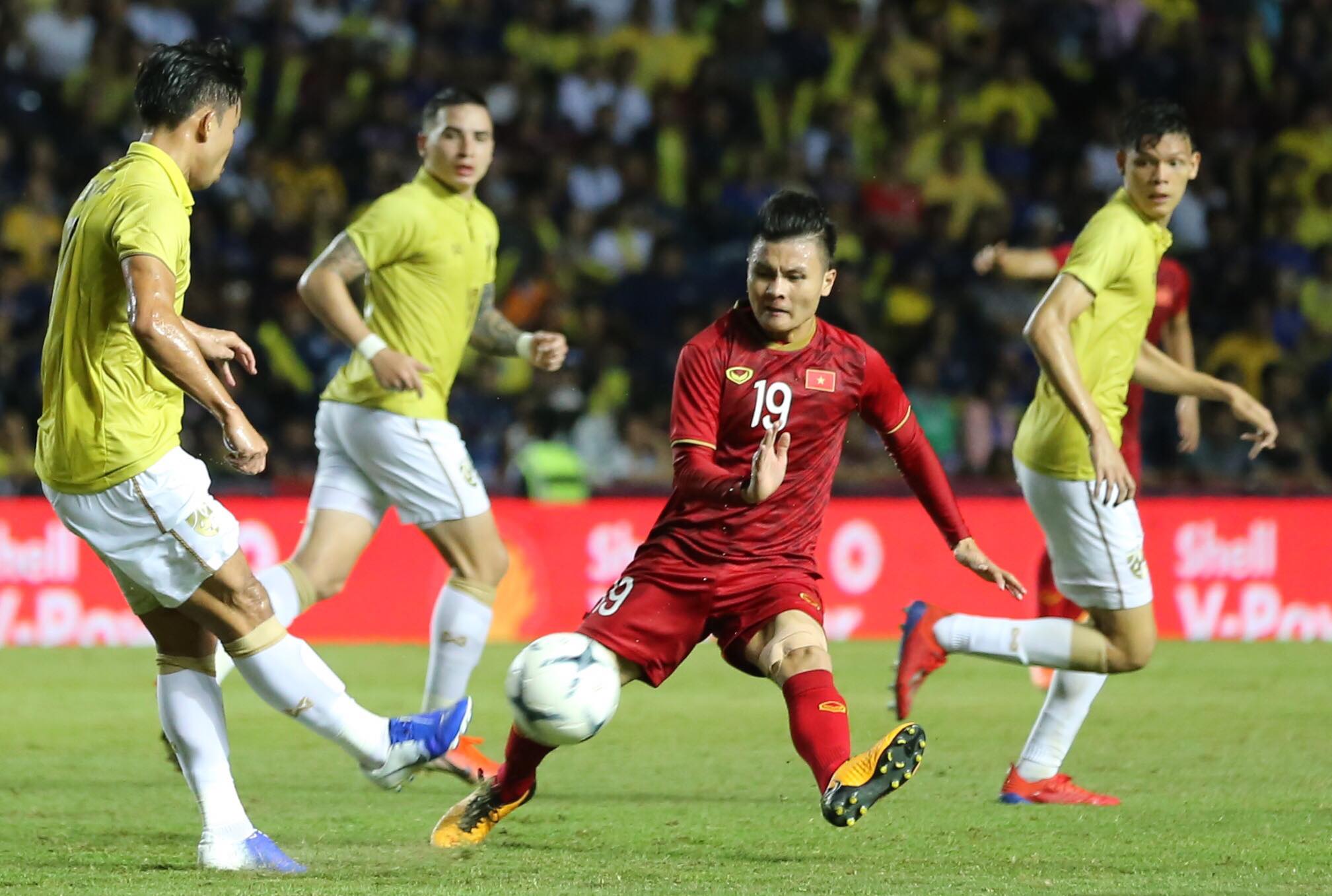 Even the proposal of Mr. Tran Quoc Tuan received the agreement of the leaders from the Football Federation members. The Southeast Asian Football Federation has proposed the Philippine Football Federation to affect the SEA Games Organizing Committee to implement the proposal but did not receive any approval.
The men's soccer matches at SEA Games took place with a density of 2 days/match. Supposing that U22 Vietnam team reaches the final, we have to play up to 7 matches. The fact that only 20 players are registered will cause difficulties for Park Hang Seo to rotate the lineup. Artificial yard surface is also prone to injuries.
Meanwhile, U22 Vietnam team's forces are not too strong as the young players are still inexperienced, and senior players like Quang Hai and Van Hau have to play continuously so their physical strength is nearly exploited. This will be a dilemma for Mr. Park when the required task is to win the SEA Games gold medal.
TheThao247 - Tinnhanhonline.vn