Park Hang-seo receives great news before 2022 World Cup
With the 2022 World Cup qualifier coming sooner, Coach Park Hang-seo is receiving continuous positive signals from the Vietnamese players.
The 17th round of the 2019 V-League taking place at the end of the week had many exciting matches. Fans have been enjoying constant massive goals with the impressive performances of many national players.
At Pleiku Stadium, Hoang Anh Gia Lai (HAGL) had 3 precious points after a narrow victory with a score of 3-2 against Song Lam Nghe An (SLNA). This victory helped the team increase 1 rank on the table to reach the 12th position. Moreover, 3 players who have scored in this match are no stranger to Vietnam national team: Van Toan, Tuan Anh and Minh Vuong. Van Toan continued to maintain his good form after scoring a "precious as gold" in the match against Hanoi Club. Minh Vuong scored the fourth time this season, and Tuan Anh also got his first goal in V-league after 4 years.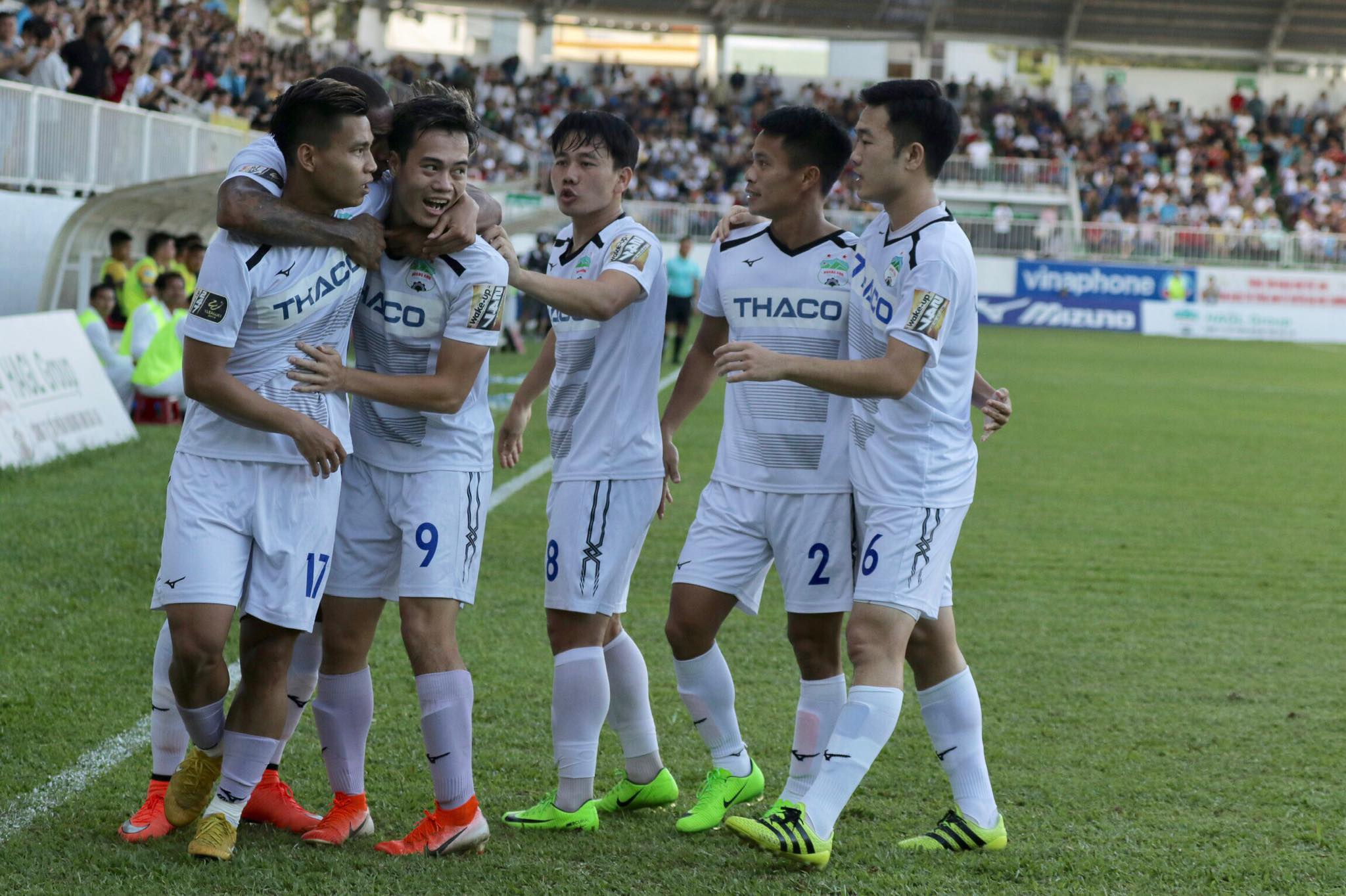 Meanwhile, at Thong Nhat Stadium, the convincing 4-1 victory of Hanoi Club against Saigon is not too surprising considering the correlated forces between two teams. However, the highlight of this match is the goal to determine the score from midfielder Nguyen Quang Hai. After 3 months, since the goal against Hai Phong, Quang Hai has finally added a goal at V-League. During that time, he was faced with questions about his performance and being overburdened as he was playing too much. However, Hanoi's talented midfielder has proved that this is only a temporary stalling and he is ready to conquer the next big goals wearing the shirt of the capital team as well as Vietnam's.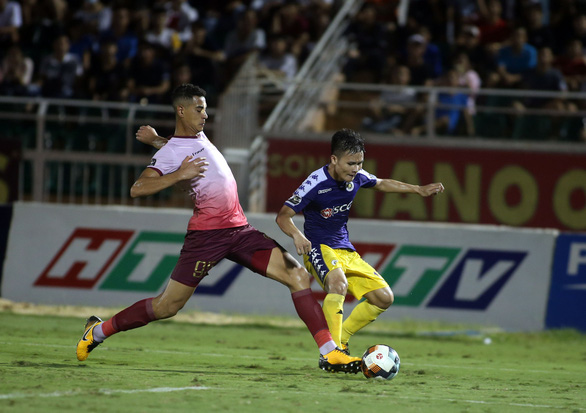 In another pair of matches, Than Quang Ninh was suddenly defeated in the match with Hai Phong. However, this is a match where Mac Hong Quan continues to maintain his scoring style. The strike on Lach Tray field helped the player of Than Quang Ninh along with Van Toan (HAGL) and Ha Minh Tuan (Quang Nam) to become the top players in the domestic top scorer list with 7 goals.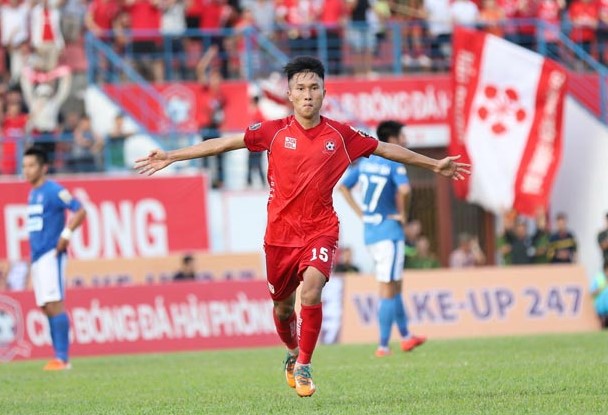 The fact that many national players regain their senses and maintain their goals are very positive signals for Park Hang-seo, especially when the 2022 World Cup qualifier is getting closer and closer. At the very least, the Korean strategist will lessen a concern about the performance of the key players on the offensive line and can focus on solving other existing "problems" of Vietnam's team.
From now until the first match of Vietnam team (September 5), there is still more than a month left, hoping the players will continue to have impressive performances to enter the World Cup qualifying campaign with their best abilities.
TheThao247 - Tinnhanhonline.vn