'Vietnamese Ronaldo' returns, ready to conquer 2019 V-League
2019 V-League Round 13 is supposed to welcome the come-back of midfielder Tran Phi Son whose nickname is 'Vietnamese Ronaldo'. He sets to be back on field after a long period of treatment.
The midfielder seemed to finish excellently Ho Chi Minh City's training sessions and is likely to be opened the door at Round 13 by Chung Hae Seung.
This season, 'Vietnamese Ronaldo' has not been irrelevant to V-League picture due to his obstinate injury ankle.
Phi Son linked with Ho Chi Minh City since the last season and has been sent into the field for 21 times. He has contributed hugely to the team's style with 6 goals.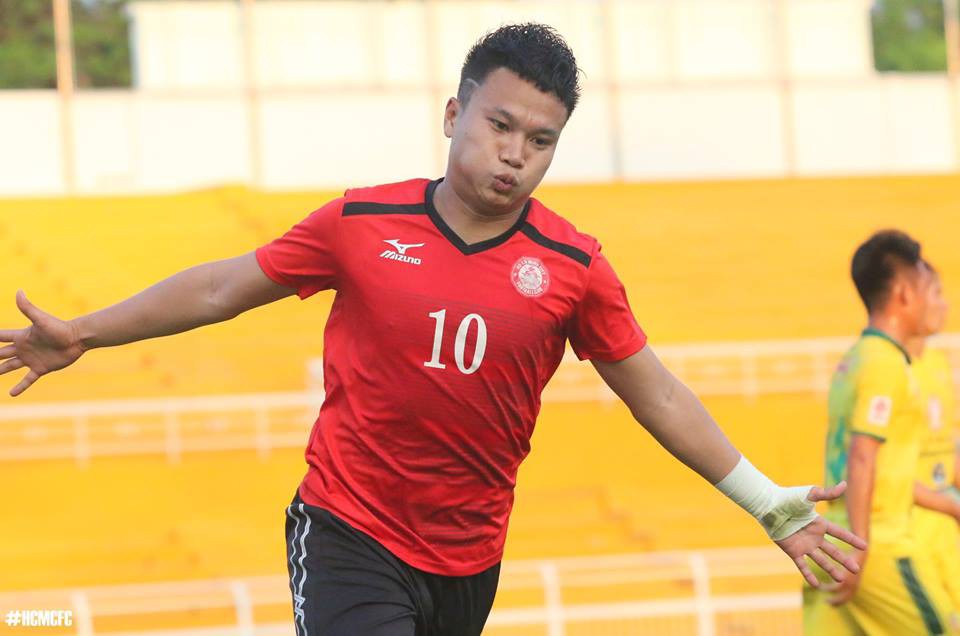 season, though Ho Chi Minh City has gone into battles without Phi Son, the team is still leading the way with 26 points and staying an impressive form. This mostly thanks to Chung Hae Seung who has brought about a wind of change blown through Ho Chi Minh's style.
With the 'weapon' Phi Son, Ho Chi Minh city will possess the most dangerous trio in V-League as Hung Kesley and Vinicius is blooming under striker role.
There are 3 months left for World Cup Qualifiers to start, Park Hang-seo is still on his way to search for talents and Phi Son is totally having right to dream about a slot in that list.
>>> Read more: https://thethao247.vn/321-vietnamese-ronaldo-is-about-to-return-d177959.html
TheThao247 - Tinnhanhonline.vn