'Vietnam still below Thailand's level', says an expert
Thể Thao 247 - Considering the great war between Vietnam and Thailand in 2019 King's Cup, Le Thuy Hai thinks that the 'Golden Dragons' is still underpowered comparing to the 'War Elephants'.
To get ready for 2022 World Cup Qualifiers, Vietnam NT coached by Park Hang-seo accepted Thailand's invitation to join 2019 King's Cup.
Fans expect that Cong Phuong and his teammates will show their overpowered skill and spirit combined against the 'War Elephants' in the kick-off match of the tournament.
Le Thuy Hai commented that Vietnamese football is still weaker than Thai. The strategist considered Vietnam is just better over the opponent regarding youth levels.
Therefore, the Golden Dragons should take advantage of this edge over to reach up World Cup instead of comparing enviously to Thai people.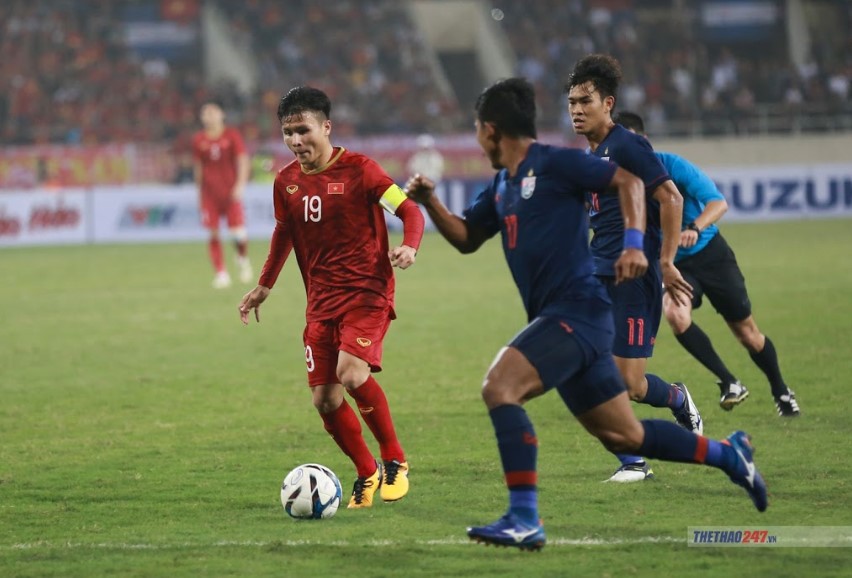 Vietnam NT's strong enough to beat Thailand in King's Cup
Responding to Sao Star, Le Thuy Hai shared:
"Thailand and Vietnam know each other well. Saying anything, we are still in under level than them, despite the fact that ưeare no longer afraid of them. We face them without fear, without hurrying by thinking that they have nothing more than us.
In terms of people specifically, Vietnam yet to have good players, just over in young players. We have to acknowledge that. We just beat Thailand but only 1 match at a young level. This cannot assess the whole range of a football background.
Currently, Vietnam doesn't have numerous of aged players, most of them are at the age of U23 or older. So, we can't say that we are better than Thailand."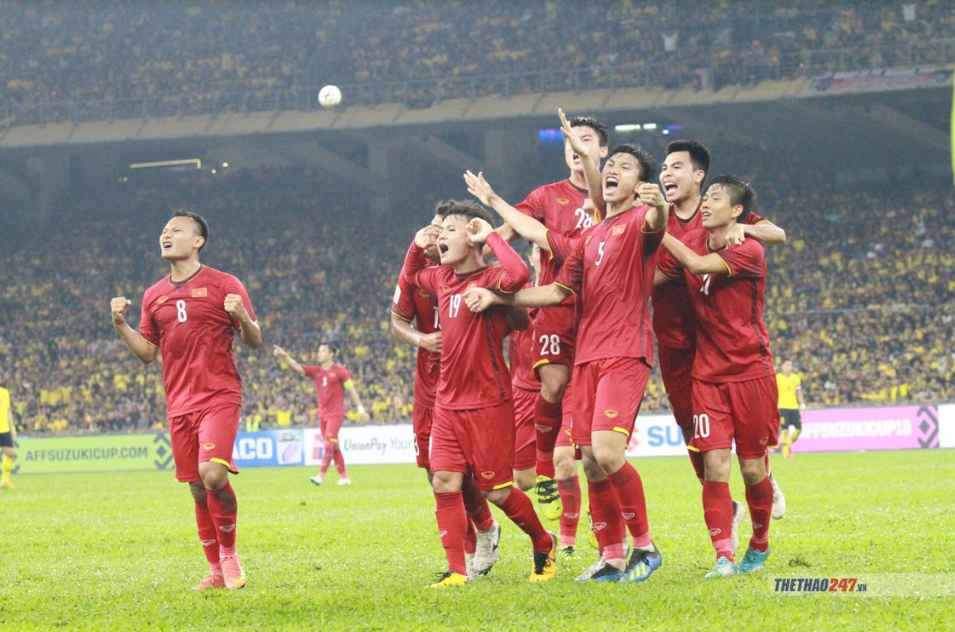 Vietnam totally overpassed Thailand regarding national achievement during the last year
During the past year, players in 'golden generation' namely Nguyen Cong Phuong, Nguyen Quang Hai, Tran Dinh Trong, Doan Van Hau,… accompanied by seniors Que Ngoc Hai, Dang Van Lam, Do Hung Dung helped Vietnam snatch a lot of historic achievement in the area and the international such as Top 4 2018 Asiad, champion of 2018 AFF Cup, and Top 8 2018 Asian Cup.
These are outstanding outcomes overwhelming to Thai football at the scale of Olympic and national team.
Vietnam NT (98th spot) is standing higher than Thailand NT (114th spot) by 16 level on FIFA table. Therefore, Thai people are hungry 2019 King's Cup kick-off match to fight for 'King of ASEAN football' title against Vietnam.
Sirisak Yodkhakthai – Thai NT head coach summoned the best football stars of Thailand such as Chanathip Songkrasin, Theerathon Bunmathan, goalie Kawin Thamsatchanan to attend 49th King's Cup.
The head coach himself confirmed that the clash against Vietnam will be so important to Thai people, he said: "King's Cup is an important tournament and an event to face Vietnam, so we have no choice but to win for Thai people's hope. All the players and I will do our best."
TheThao247 - Tinnhanhonline.vn