U23 Thailand coach is about to step down after taking heavy defeats
Alexandre Gama is likely no longer U23 Thailand NT coach after Merlion Cup tournament which has just taken place in Singapore.
Right after 2019 Merlions Cup finished, Alexandre Gama resigned from his post, which resulted from a series of lackluster performances of the young team during the time.
U23 Thailand has just joined Merlion Cup in Singapore and gained such a disappointing outing. The team lost to the hosts by a narrow score, thereby slipping away the title which was seemed to already be on their hand.
Stating to the press, the Brazil coach said:
"This is my last tournament with U23 Thailand. I am so honored to work with you. I want to say thank to the fans who have supported me. In the past we got a lot of difficulties and unsuccessful results which makes me feel sorry, but I will still look to the future, many things await me."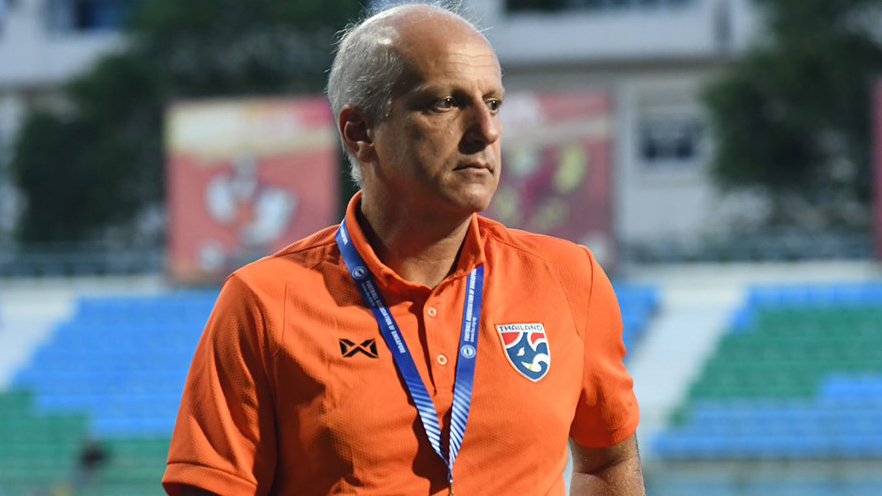 As planned, Mr. Gama, who coached U23 Thailand since 5th November 2018, will submit his resignation application to Football Association of Thailand (FAT).
His contributions to Thai football was to lead U22 Thailand winning AFF U22 Championship trophy in Cambodia. However, he also was the one failed to coach U23 Thailand to beat U23 Vietnam in 2020 U23 AFC Championship Qualifiers, thereby hitting heavily to the proud of the million elephant country.
Gama's next destination is yet to be revealed but he is working on to contact with Muangthong United FC (Dang Van Lam's team) the rich team has snatched poor outcomes in Thai League this year.
TheThao247 - Tinnhanhonline.vn