'Vietnam short of outstanding strikers to encounter Thailand'
Thể Thao 247 - Trieu Quang Ha commented that there are no good strikers in Vietnam team-sheet for conquering Thailand ahead of 2019 King's Cup.
After FAT changed the tournament's format, Vietnam and Thailand will kick off 2019 King's Cup.
In Mr. Ha's opinion, Park Hang-seo is getting trouble with the offensive line where he yet to find a center forward qualified enough to replace for Anh Duc.
The veteran striker under Becamex Dinh Duong outfit was absent in the team-sheet after finished 2018 AFF Cup whereas Tien Linh and Duc Chinh have not demanded the Coach's expectation.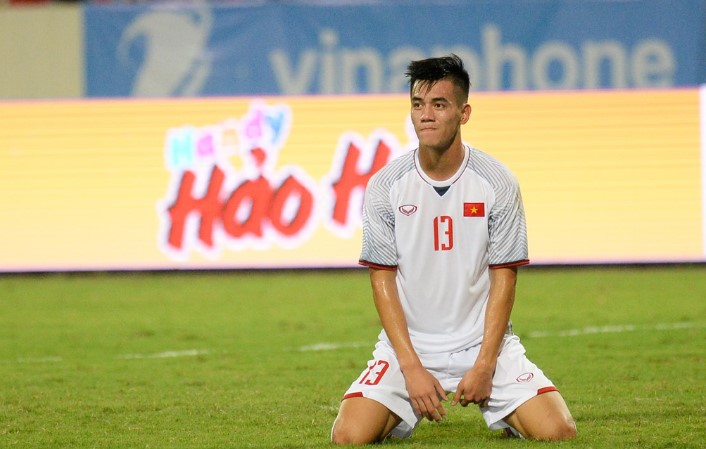 Tien Linh has just been back to the field after his injury
Tien Linh has just been back to the field after his injury. It seems a hard mission for the player to getting back his best form of 2018 season, the time when he made his name as a top scorer title by providing his side with 15 goals.
Ha Duc Chinh has not boosted his best quality in the SHB Da Nang outfit and constantly taken Le Huynh Duc's warns.
The most excellent striker in V-league at this time is Van Toan notching up 4 goals so far. However, Van Toan is rarely used as a center forward, he is usually arranged in hanging along the touch-line.
Another player can be mentioned is Cong Phuong who is stuck on the bench of Incheon Utd in K-League.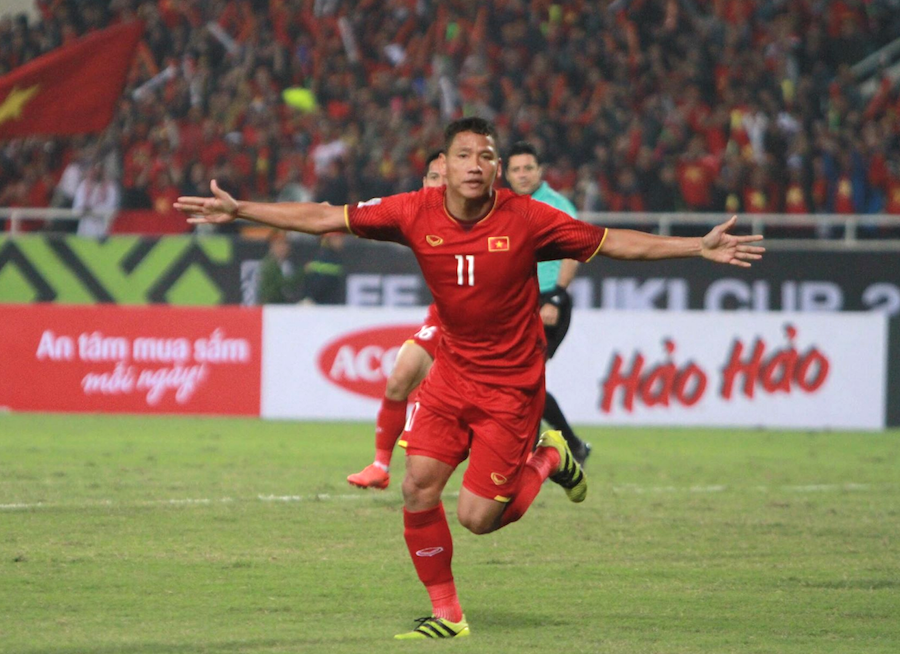 Anh Duc is an adept player in the offensive line
For those reasons, Trieu Quang Ha commented:
"Amidst current strikers, none of them is qualified enough to be shifted for Anh Duc in this significant position. I think Mr. Park has to find out a possible option for the World Cup Qualifiers matches coming after that."
Mr. Ha added:
"There are a lot of players meeting the age rule to join in U22 Vietnam but already wearing the national outfit. The coaching board has to work out and give priority for the more important team. No matter what, the match of the national team still has the country's featured color and outfit."
This is the first time after 13 years Vietnam comes back to King's Cup. Before that, in the 2006 season, Vietnam failed 1 – 3 to Thailand in the champion race. However, those players revenged back satisfyingly by beating out Thailand in 2008 AFF Cup Final and winning the title.
King's Cup will take place in 2 days from June 5 – 8. Vietnam NT will gear up at the beginning of this June before traveling to Thailand.
TheThao247 - Tinnhanhonline.vn