Thailand's very strong, any chance for Vietnam?
Thể Thao 247 - Along with strengths, Thai NT players also exist many weaknesses that Vietnam could take advantage of that to deal with those players.
STANDOUTS
A modern and effective style-play
This time, Thai NT comes into 2019 King's Cup bringing an extreme qualified formation.
Thailand is chasing a kind of modern football, which is different to Vietnam's but similar to that of Tottenham Hotspur FC, the team made to the Champions League Final this season.
Thailand players are fast at combining and passing the ball, organize defending and attacking simply. They scored 3 goals through 4 matches in 2019 Asian Cup all thanked to simple attacking combinations and set-pieces. They do not attack over-repeated but it's still effective.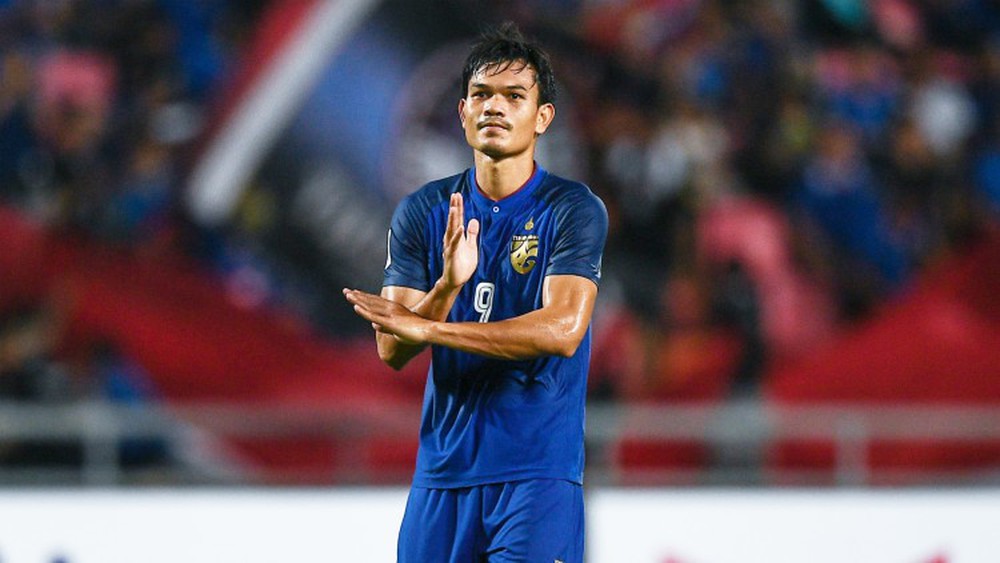 The "natural-born killer" Adisak Kraisorn is promisingly getting Vietnam NT in troubles
Thailand owns a player, who has all required skills of a striker come together, named Adisak Kraisorn. He wrapped up 7 goals just by 2 matches in 2018 AFF Cup.
He, the most comprehensive player amidst Thai NT formation, is blessed with multiform finishing ability from header, selecting positions, seizing moments, to finishing by using his weaker foot...
An excellent defense
Thailand is known as the strongest attacking of Asian. It was in the past. At present, its new defensive line is the biggest fulcrum of the team.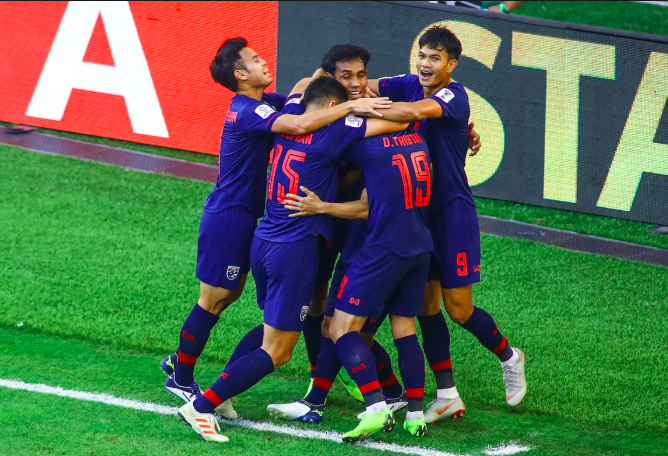 Thai NT is quite dangerous when playing counter-pressing
The matches facing Bahrain and UAE in 2019 Asian Cup were the matches deciding whether Thailand going on or going home. In these clashes, Thailand finished successfully their mission just by one goal each match.
It cannot be denied that Thai defensive line excellently completed the task as they were conceded just one goal. Thailand asserted themselves that they are not just stunned when imposing the game but are also very dangerous team by lying in wait.
Chanathip Songkrasin
Chanathip Songkrasin is a player who can turnaround the game complexion. It was not coincident that Thailand was on tenterhooks when knowing Chanathip got injured and might miss King's Cup.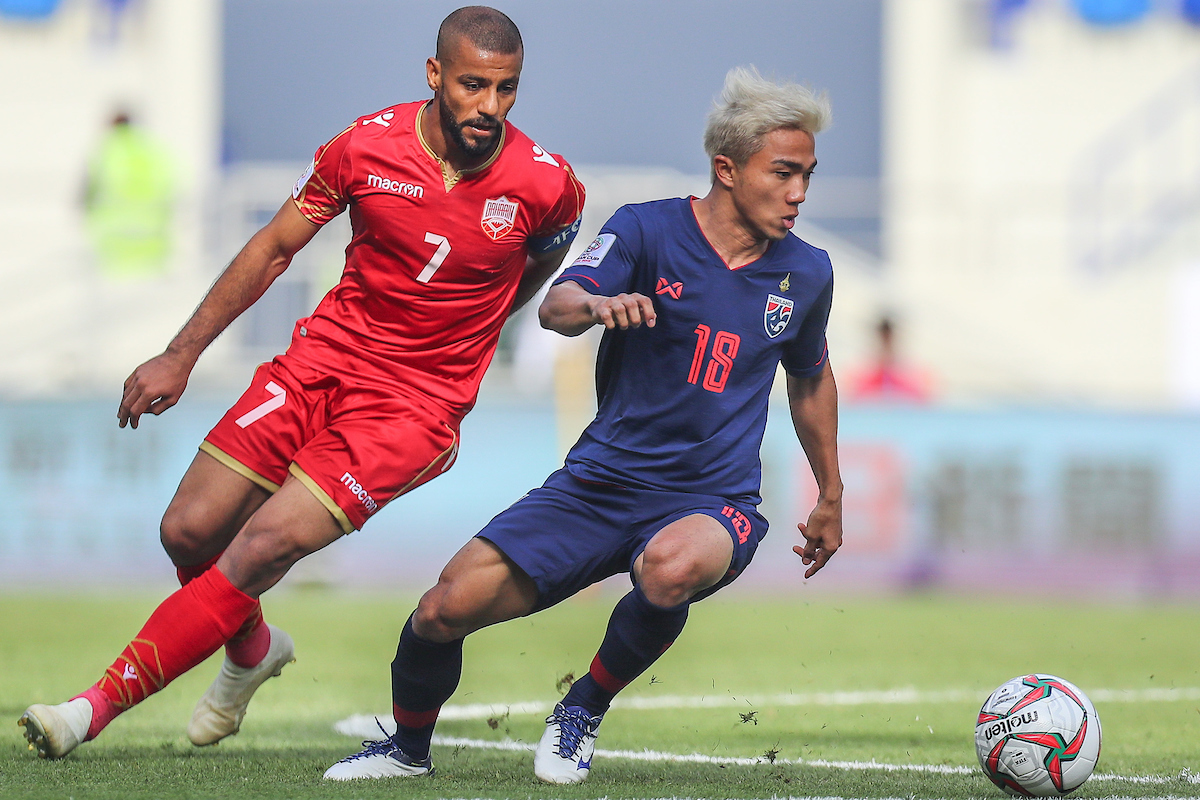 Chanathip is the most promised player of Thai squad
All understand how crucial Chanathip is for Thai NT at this time. Among 4 goals Thai people gained in 2019 Asian Cup, Chanathip contributed one goal and one assist.
Without Chanathip, Thailand played unconnectedly and easily failed to Malaysia in 2018 AFF Cup.
SHORTAGE
They are in difficulty when facing opponent plays pressing
All biggest weaknesses of Thai NT were shown through a 1 – 4 failure against India in 2019 Asian Cup.
They got a lot of problems against India, the team applied a high and intense pressing style and also had big physical players.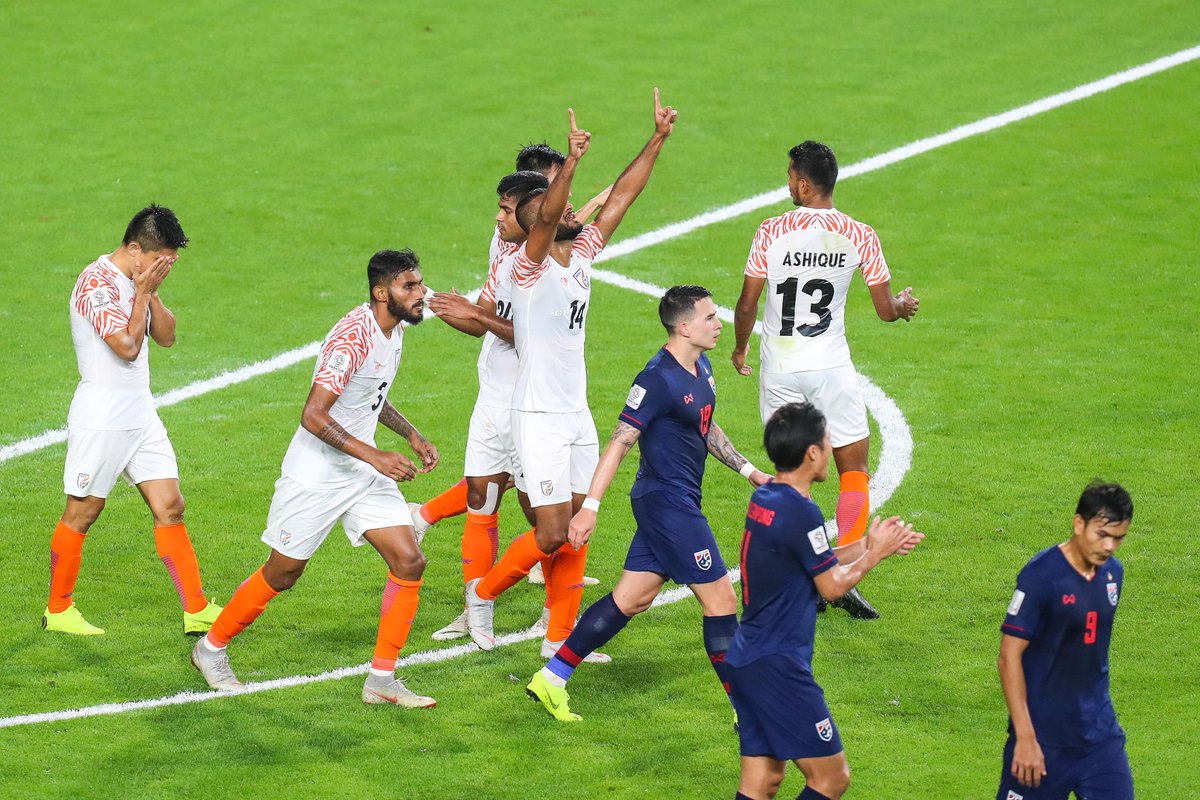 Thailand is in difficulty when facing opponent plays pressing
Although Chanathip Songkrasin came to those matches with his stunning form, he could not wrap up his task in connecting other satellites around.
That was not the first time Thailand getting stuck when facing a pressing team. In 2018 AFF Cup, the Golden Temple was knocked out by Malaysia playing the same style-play.
Ability to deal with aerial duels is not good
Thailand was canceled out of 2019 Asian Cup by China as they lost 2 goals in which one important equalize goal coming from an aerial duels situation.
Thai defensive line was completely underpowered when disputing ball off the ground against China strikers who were just in a similar physical.
Thai center backs showed their shortcoming in jumping to dispute the ball and especially in choosing the drop spot for the ball.
China was not attacking too much, they secured a ticket to the quarterfinals and sent Thailand back to the country just by a simple crossing.
The over-confidence of Thailand
Thailand's tradition is confidently coming to every game. However, the gap between confidence and over-confidence is really faint.
Thailand themselves had to pay for it. Before going to 2019 Asian Cup, the team set a goal to qualify the group stage with both three unbeaten matches. But the reality went wrong beyond their expectation.
In the kick-off match, Thailand was defeated 1 – 4 by India who seated 97th on FIFA table back then and was much higher than the Golden Temple's. However, Thailand underestimated their opponent and confidently applied attacking style without any defensive midfielder in the squad.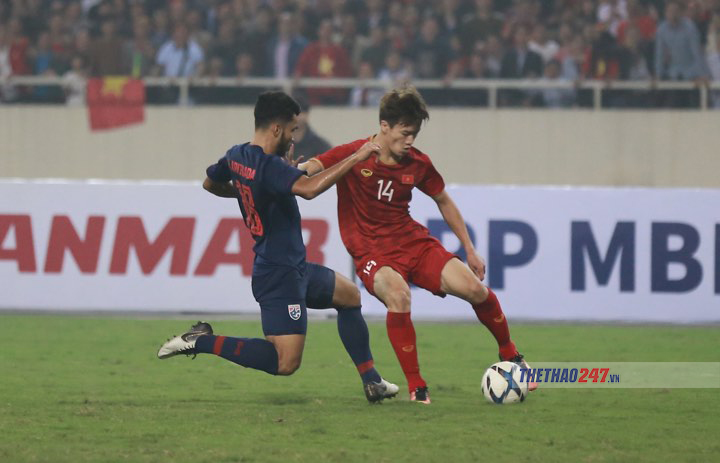 Thai NT once was knocked out by U23 Vietnam
Before 2019 King's Cup kicks off, as usual, Thailand said that they will trounce Vietnam to assert their top 1 position in Asian. They seemingly forget the lesson in 2020 AFF U23 Championship wherein U23 Thailand with jubilant impetus was knocked out by U23 Vietnam – a team was not too outstanding before that.
Beating Vietnam NT under Park Hang-seo would be not easy work. If Thailand continues to evaluate wrongly their opponents, they definitely have to pay a heavy price.
TheThao247 - Tinnhanhonline.vn