Thailand owns a lot of good players that Vietnam need to watch out
Thể Thao 247 - There is no doubt that Thai NT will launch the most terrific formation in the run against Vietnam in 2019 King's Cup. Thai side owns such bright stars who are adept enough to be a danger towards Park Hang-seo's defensive line.
Chanathip Songkrasin
The player nicknamed 'Thai Messi' is of course the biggest threat.
He is considered the best Thai player at this time who has contributed significantly to Thailand's achievement on the race going through 2014 ASIAD semi-finals, lifting up 2013 and 2015 SEA Games trophies, wrapping up 2014 and 2016 AFF Cup titles.
The position of Chanathip to Thailand is the same way as Quang Hai's magnitude towards Vietnam side.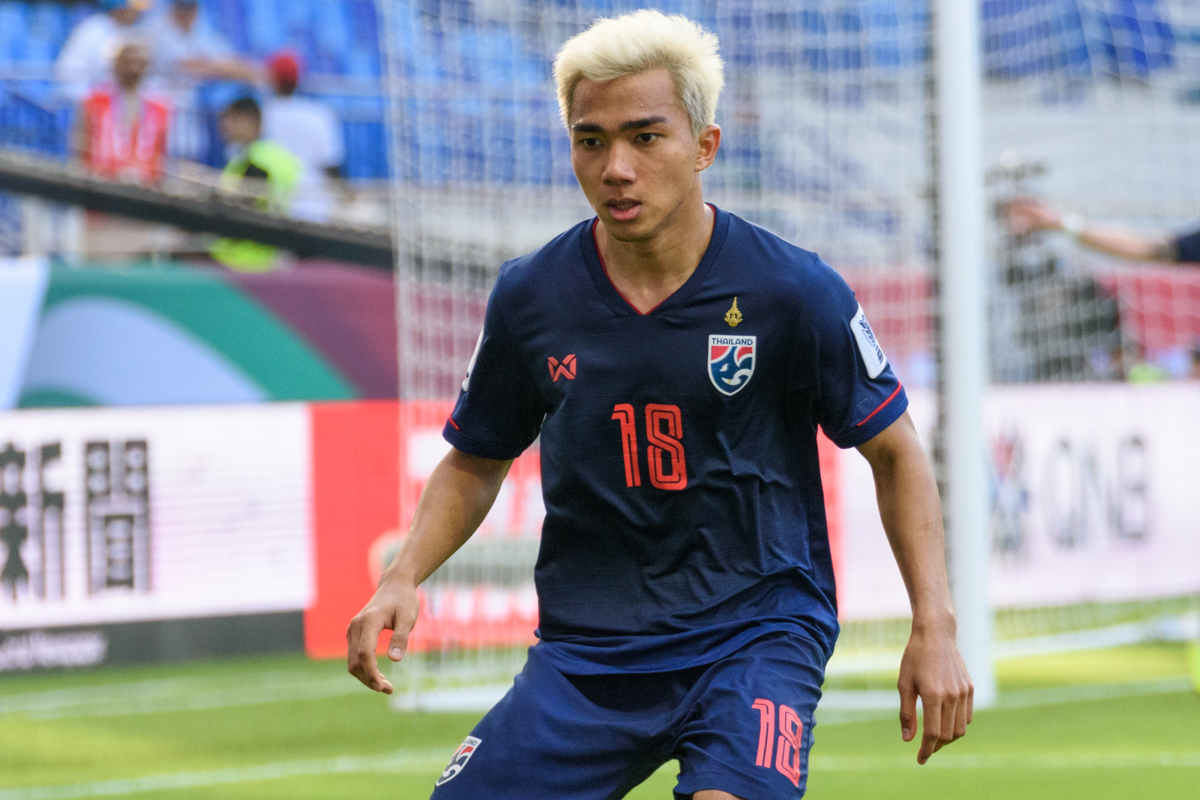 Chanathip Songkrasin
Chanathip is blessed with an amazing personal technique, a fleet-footed ability, and great tactical eyes along with his sly style-play. His great importance can be proved by Thailand's power when being with and without the player.
Without 'Thai Messi', Thailand played incoherently and unconnectedly in 2018 AFF Cup, suffered a failure against Malaysia and missed out a chance facing Vietnam in the Finals.
Meanwhile, Chanathip accompanied by Thai side headed into 2019 Asian Cup was an archrival of all participants and excellently got off to the group stage.
It's clear that Vietnam's midfielder the likes of Que Ngoc Hai and Tran Dinh Trong need to have their eyes on Chanathip who was born as a natural star and can turnaround the complexion of the game just by one circumstance.
Teerasil Dangda
Teerasil Dangda once made to Top 10 most valuable players from Southeast Asia 2018. He is positioned the most experienced player of Thailand at present.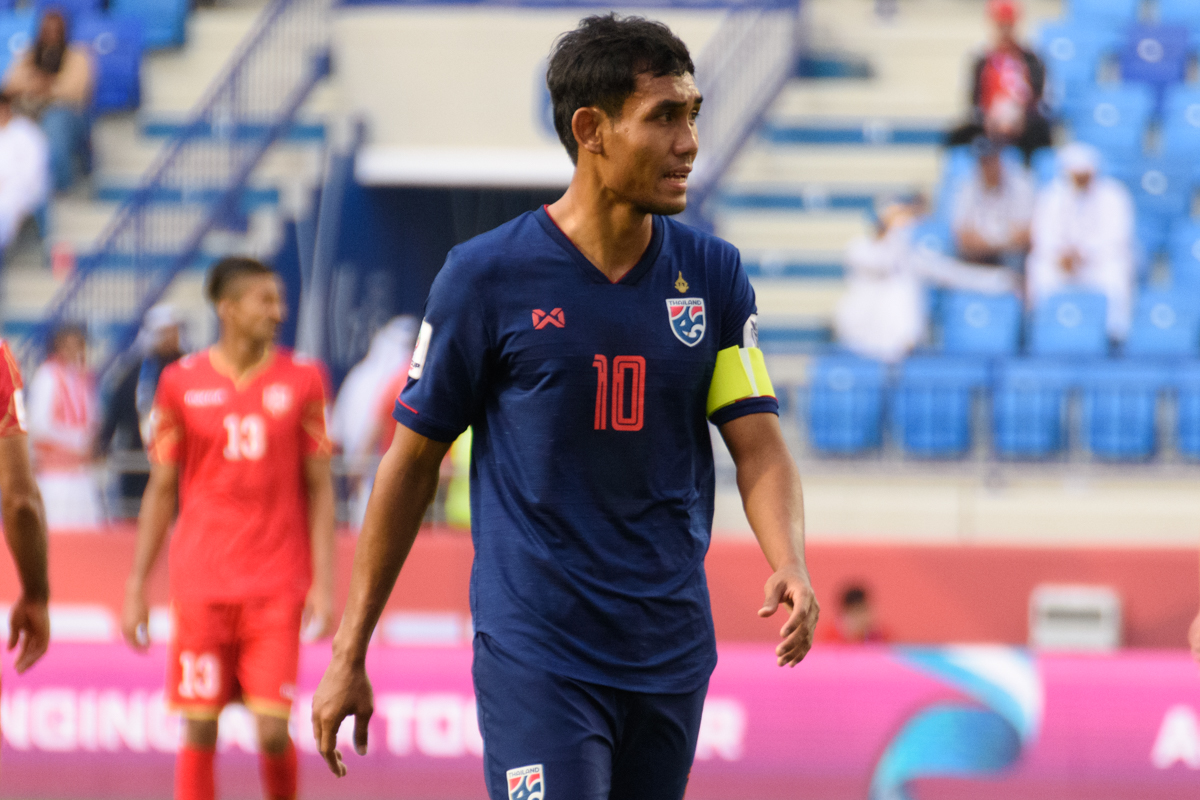 Teerasil Dangda
Teerasil Dangda once played in Spanish under Almeria color, wore Grasshoppers outfit in Switzerland, and notably was signed by Manchester City in the season of 2007-08.
Teerasil Dangda, a familiar name to Vietnamese football, is serving to Muangthong United in Thai League (Van Lam's teammate). Coming to 2019 King's Cup, Teerasil Dangda keeps wearing captain's armband and leads the Golden Temple to conquer King's Cup title.
Theerathon Bunmathan
The player is a pivotal factor of Yokohama F. Marinos formation in J-League 1.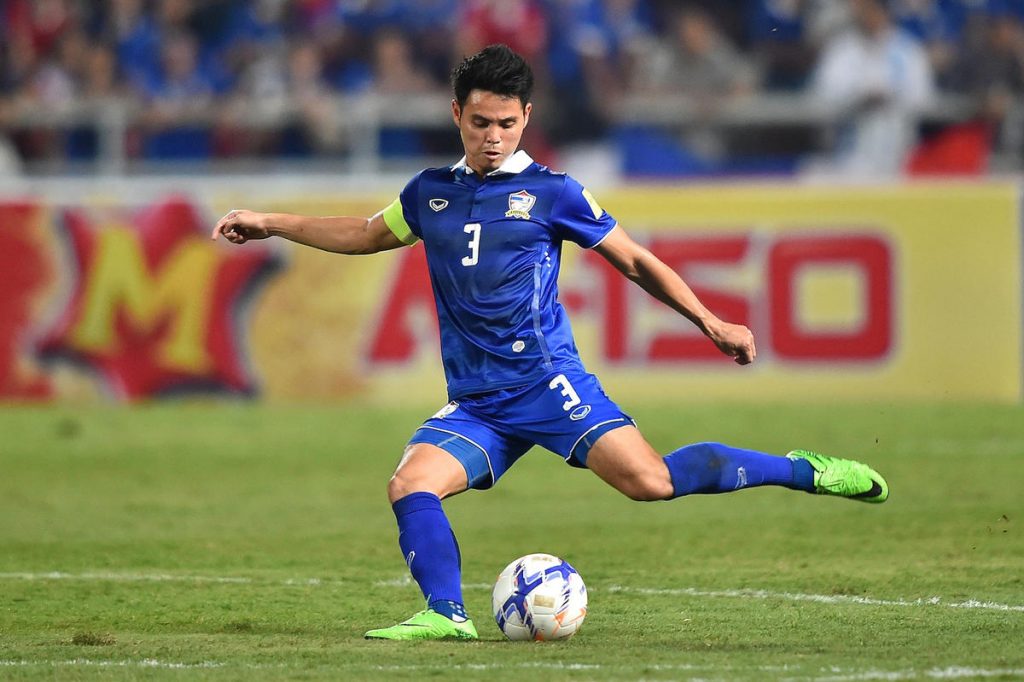 Theerathon Bunmathan
Theerathon once set the record of 21 times nutmeg drifting successfully, reached the ratio of 100% in such high-quality professional tournament as Japan's. Also, the left winger launched 971 passings precisely 80.2% in the last season.
In this 2019 King's Cup, It's likely that Theerathon will face Van Thanh, which promises that it will be a merciless fight.
Thitipan Puangchan
Another player playing in J-League named Thitipan Puangchan who also is a redoubtable player along the War Elephant side. The-1993-player is playing pillar fiddle in the Oita Trinita FC formation.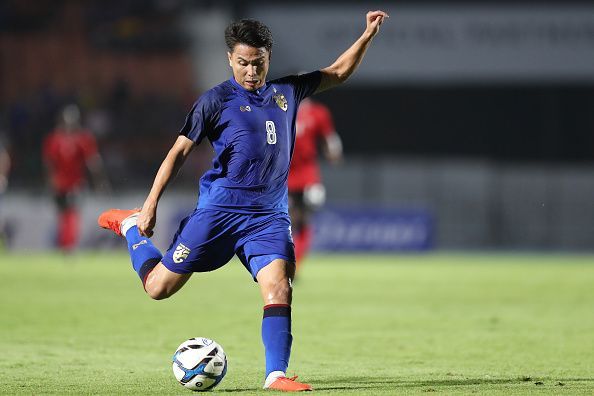 Thitipan Puangchan
Thitipan once combined with U19 Thailand snatched AFF U-19 Youth Championship title. He left an impression by a double goal netted to Lebanon in 2015 AFC Asian Cup and by conquering the champion reward with his team in 2015 SEA Games.
Tristan Do
Tristan Do is a Vietnamese-origin player but brings into the game 2019 King's Cup a huge threaten to Vietnam side.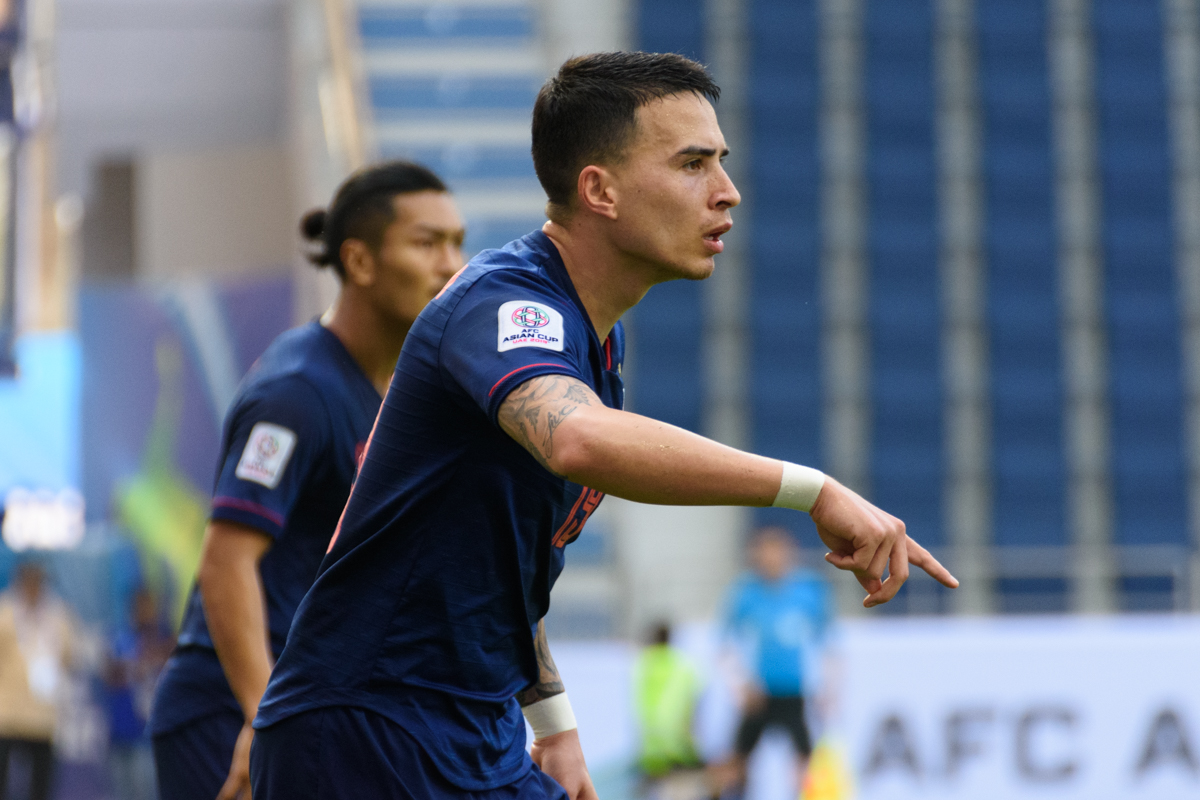 Tristan Do
Trained by a famous football academy in France named Strasbourg FC, Tristan Do wore Lorient FC (France) in 2011 then moved to serve Gazélec Ajaccio FC. Not until September 2015 that he was caped to U23 Thailand team and shone brightly in 2018 World Cup Qualifiers in the clash against Iraq and Australia.
He contributed hugely in Thailand's achievement through to 2019 Asian Cup Knock-out stage. Clearly, his speed and abundant physical strength can be a danger of Vietnam's defending.
TheThao247 - Tinnhanhonline.vn