Thailand facing difficulties ahead of clash against Vietnam
Thể Thao 247 - Having difficulties on gathering team-sheet, Thailand NT missed out their advantage ahead of King's Cup 2019.
As planned, the War Elephant will gather the team early to train and to finalize the official list consisting of 23 players head into the game right in this May while not until June 1, will the Golden Dragons gear up the team and they also have to take time to travel to Buriram.
This seems to be an advantage for Thailand ahead of Vietnam in the King's Cup race.
However, Thailand lost this favorable condition as Sirisak Yodkhakthai's side was practicing without 9 important players in the first week of gathering campaign because of their heavy fixtures.
These names included Sivarakset Sungnoen, Pansa Hemwiboon, Narubodira Weerawatanodom, Sasaklai Hai Prakhon, Supachai Jaided, Suphanat Mueanta của Buriram United, Theerathon Bunmathan (Yokohama F. Marinos), Chanathip Songkrasin (Hokkaido Consadole Sapporo), and Thitiphan Puangchan (Oita Trinita).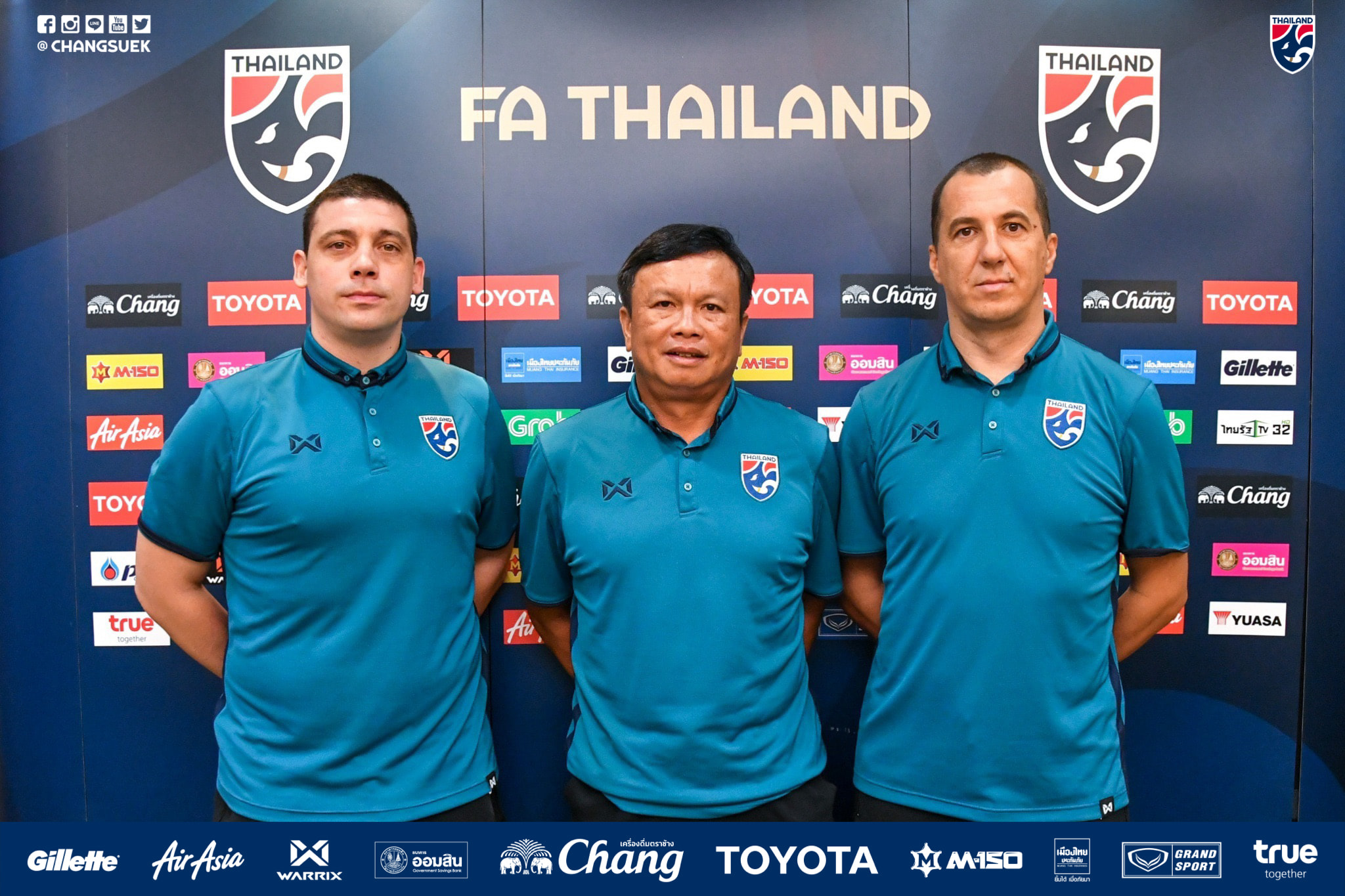 Thailand NT missed out their advantage by temporarily lacking 9 important player
As a result, Sirisak Yodkhakthai decided to put off the time publishing the Thai NT official list ahead of King's Cup 2019.
He will shorten the preliminary list into 26 names and announce it on May 27. The official list (23 players) will be published on June 1 at the same time with Mr. Park launching his list.
Speaking to Thai press, Sirisak said:
"I talked to my partners that all players are given chances and time to integrate. Because there are a lot of people caped to the national team for the first time. I will provide for them good conditions to be quickly adapted with Thai NT. Besides being joined King's Cup 2019, the best names will be selected for the 2022 World Cup Qualifiers. The player gathering with the team latest and making me worry the most is Suphanat Mueanta as he has not had much experience.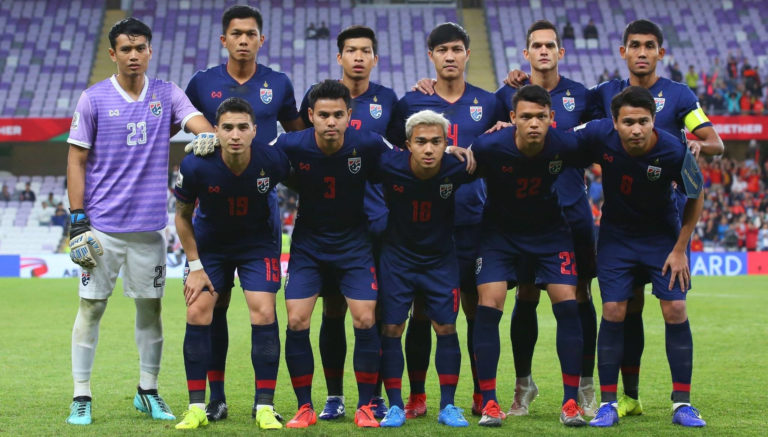 Only when June 2, will Thailand have their strongest formation
This will be a long-term plan, though I am so sorry to announce that it will not be able to finalize the official list on May 27 as expected. Instead, I will shorten the nominees into 26 names before sorting out the best 23 players to prepare for a confrontation with Vietnam NT in the opening match."
The clash of Thailand and Vietnam will happen at 7.45 p.m. on the opening day of the tournament.
This is the game expected by the whole Southeast Asia football fans as the result will determine which team is truly the 'ASEAN King'.
Official Squad List for King's Cup
Thai NT official Squad List for King's Cup:
Goalkeepers: Kawin Thamsatchanan, Watchara Buathong, Chatchai Bootprom, Sivaruck Tedsungnoen, Patiwat Khammai.
Defenders: Theerathon Bunmathan, Pansa Hemviboon, Narubadin Weerawatnodom, Sasalak Haiprakhon, Nattapon Malapun, Suphan Thongsong, Peerapat Notchaiya, Tristan Do, Nitipong Selanon, akkaphan Praisuwan, Pawee Tanthatemee, Adisorn Promrak.
Midfielders: Chanathip Songkrasin, Thitipan Puangchan, Sumanya Purisai, Bordin Phala, Nurul Sriyankem, Siwakorn Jakkuprasat, Peeradol Chamratsamee, Tanaboon Kesarat, Phitiwat Sukjitthammakul, Anon Amornlerdsak, Sanrawat Dechmitr, Sarach Yooyen.
Strikers: Teerasil Dangda, Adisak Kraisorn, Apiwat Pengprakon, Supachai Jaided, Suphanat Mueanta, Arthit Boodjinda.
TheThao247 - Tinnhanhonline.vn