Thai people are closely paying attention to Vietnam
Thể Thao 247 - News related to Vietnamese-origin players of Vietnam NT makes Thai media have to watch for.
This June, Vietnam NT will be a part of King's Cup participants in Thailand. The press of the host country is following step by step Vietnam side's movement.
About the possibility of Vietnam calling Vietnamese expatriate players, which worries Thai side by the opponent's power.
Siam Sport newspaper informed about the Vietnamese-origin goalie's news. Although they do not know whether the abovementioned goalie – Filip Nguyen would play for Vietnam NT in King's Cup or in World Cup Qualifications or not, they considered:
'Though not calling Filip Nguyen but Vietnam is contacting to Alexander Dang – a 29-year-old striker. The 1.85m tall player was scouted directly by Park Hang-seo himself. Vietnamese people are carving for watching the player having a Vietnamese father wears the home jersey.'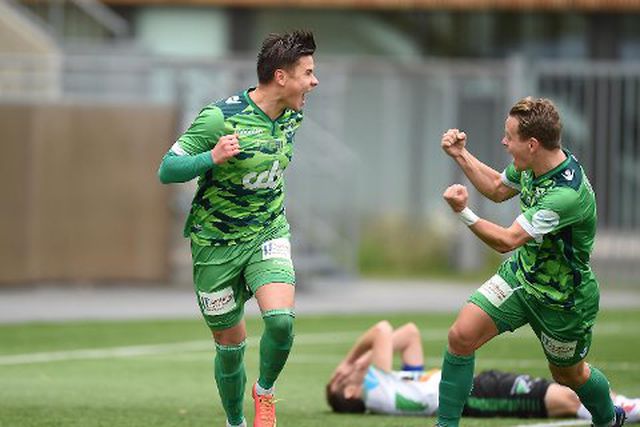 Thai people believes Alex Dang will put on Vietnamese jersey
Apart from that, Siam Sport mentioned Van Lam who is considered a successful Vietnamese-origin player in Vietnam:
'Vietnam has a Vietnamese-origin player plying his trade out of the country, who is Van Lam. He helped the team win 2018 AFF Cup title and go further to Asian Cup. He then moved to Muangthong with such a lucrative contract.'
It seems that Thai press knows particularly about Vietnam's personnel information including Vietnamese-origin players.
It's over 2 weeks to the start of the tournament. Thailand has announced the preliminary list consisting of 35 players attending meanwhile Park Hang-seo is in a divided mind about his selections.
As expected, the 25-player list will be published after finishing V-League Round 11. At this time, there is only one thing for sure that is no Vietnamese-origin player will be given a slot to travel to Thailand next month.
TheThao247 - Tinnhanhonline.vn