Thai coach: 'We do not deserve to lose to Vietnam'
In King's Cup 2019 kick-off match, Vietnam NT left behind Thailand thanked a late 90+4 minute goal which was produced from the heroics of one man Anh Duc. Park Hang-seo's side is keeping their head up to go into the final to battle Curacao NT.
Coming to the match yesterday, Thai NT could not hide their hunger and desire to trounce Vietnam NT. With the home ground advantage along with the full of impassioned fans cheering around, Thai players were overflowing of confidences and raising up the formation forward Vietnam' goal. It was featured by Supachai Jaided's finish which was off the goalpost and Thitipan Puangchan's dangerous shoot.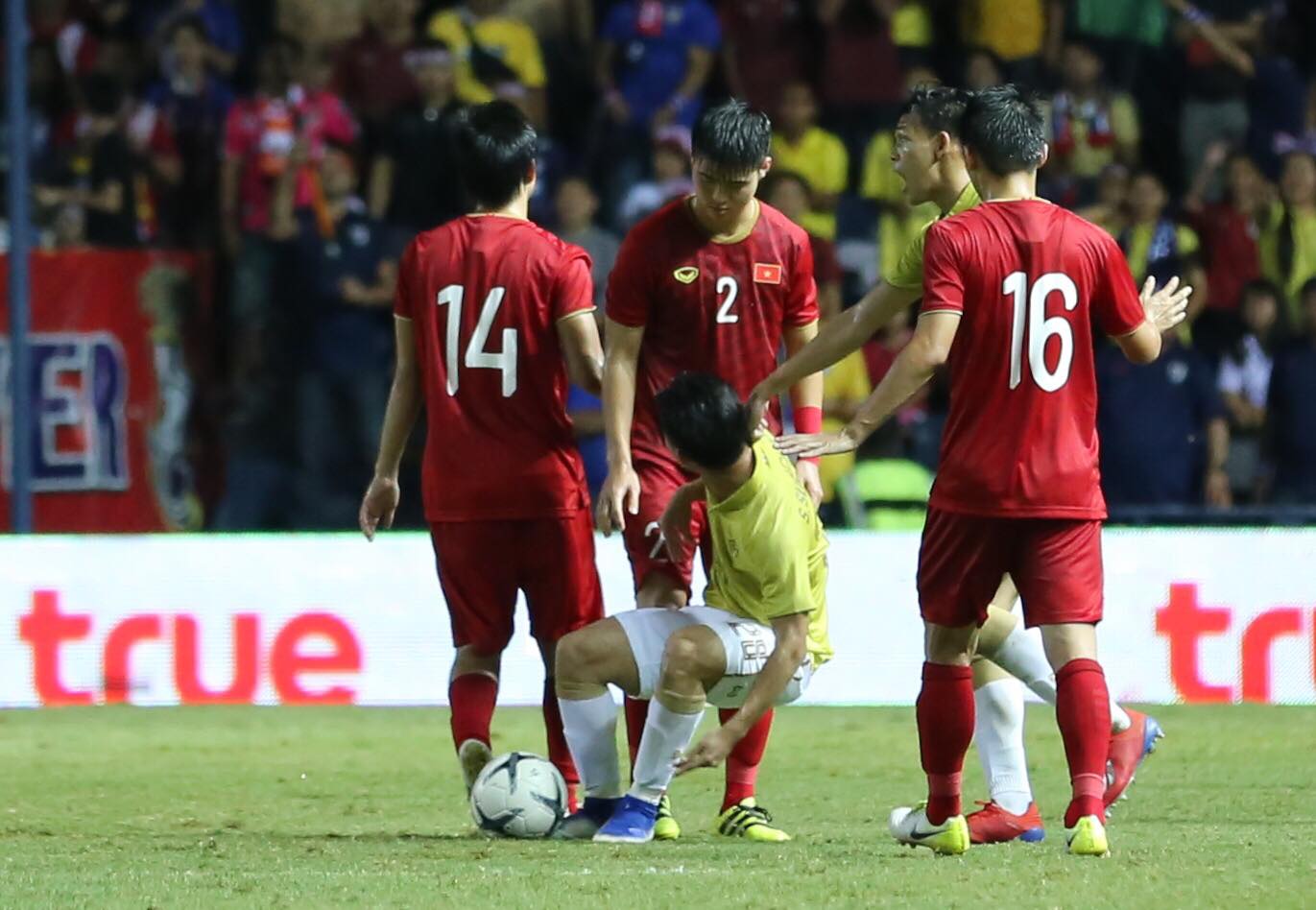 After the break, the speed of the game was slow down significantly. The game was about to end, people thought about the penalty shootout but a breakthrough came out.
From a corner kick for Vietnam of Xuan Truong, Kawin of Thai side had a wrong saving making condition to Anh Duc found the opening goal which turned out to the winning goal for Vietnam in the last minute of additional time.
Seizing this outing, Vietnam NT seals a slot in the final to face Curacao NT while Thai NT downs to the game to fight for 3rd place against India NT.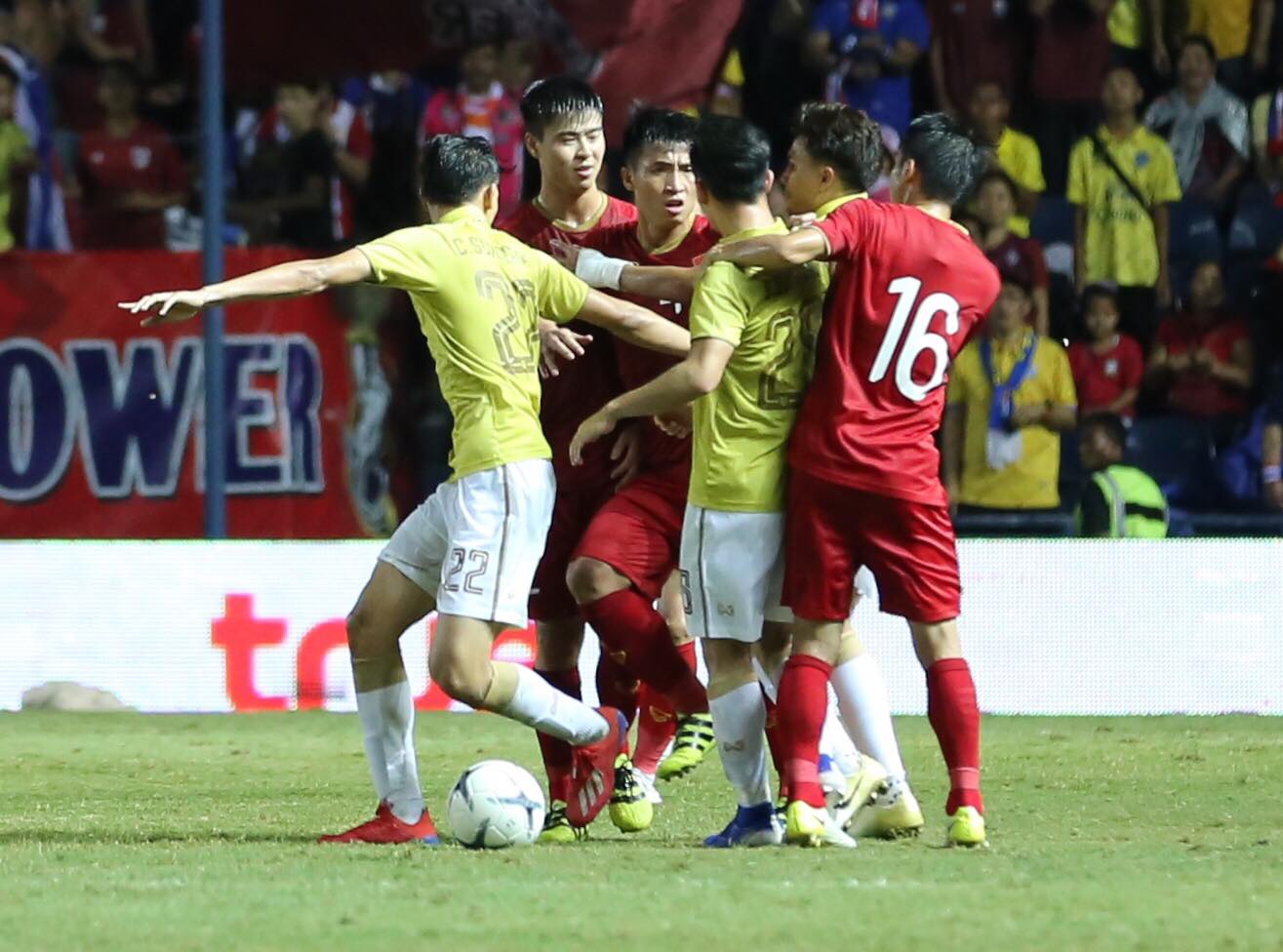 After witnessing the loss, Sirisak Yodyardthai shared:
"First, I am so sorry Thai fans. We are completely weak in everything. We had a lot of opportunities but not lucky. We are the one playing more excellent. Thailand does not deserve this loss.
Today, we played well, we had chances to score but lucky did not come. It's unfortunate that Song Krasin could not make his appearance, which made the team's power was downed hugely. Vietnam deserves to be the no.1 of ASEAN. We were lost in the last minute though my men played with a lot of efforts.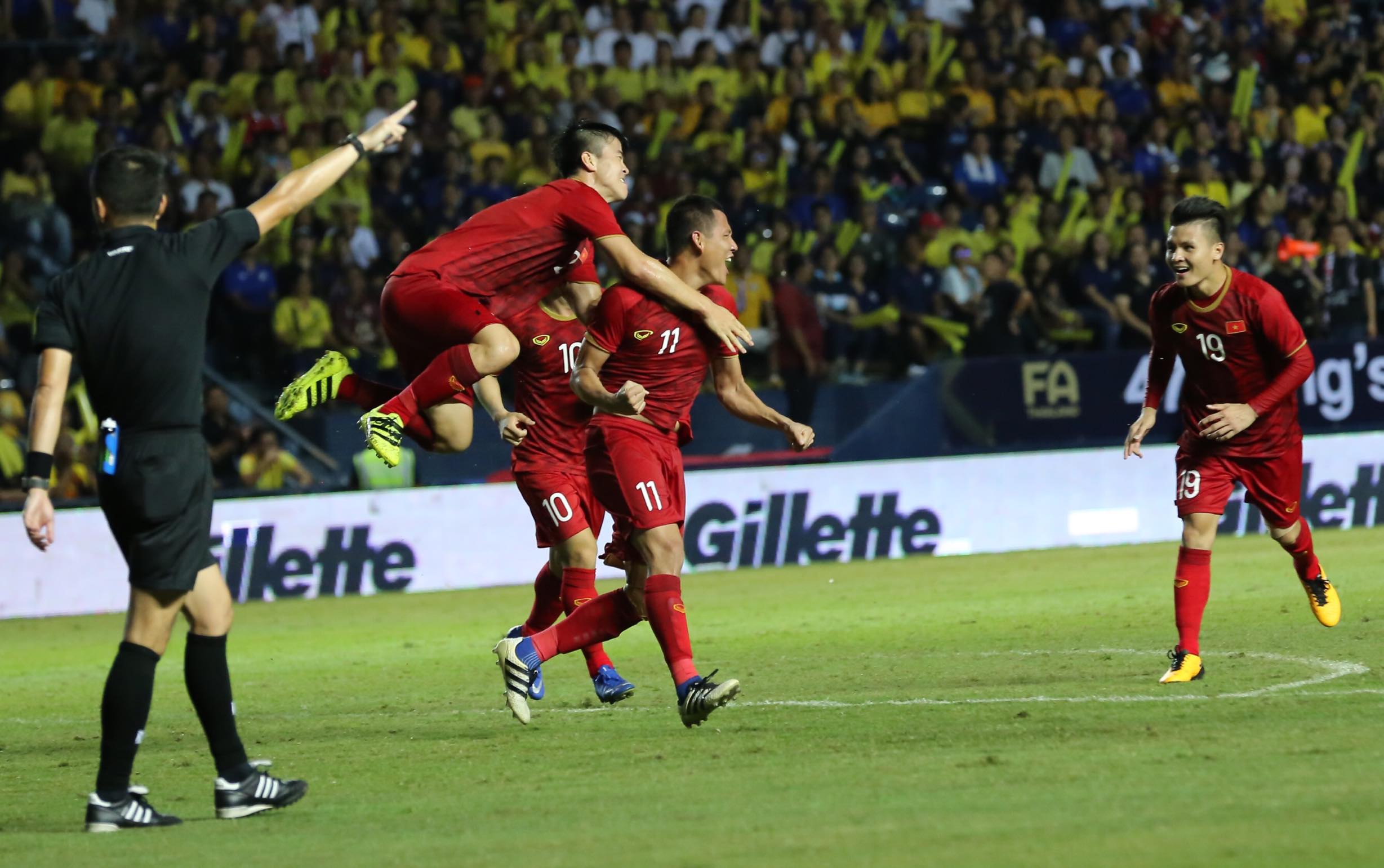 Today, Dangda's physical force is not good enough to be in the line-up. The next match will have changes on the formation and play-style. I also congratulate Vietnam. They are a qualified team with a good and experienced coach. We need to work harder to take back Thai's football position."
TheThao247 - Tinnhanhonline.vn