'Quang Hai's physical strength eroded seriously'
The former star player Hong Son pointed out the reasons making Quang Hai lose his form including a significant down in his physical power due to playing too much during the time.
King's Cup 2019 closed and Quang Hai immediately returned back Ha Noi FC for V-League matches. In recent training sessions, however, Quang Hai could not train much due to some injury problems.
The last shows at Thailand, Quang Hai could not bright as much as he did in the previous gatherings. In the interview with VTC, the former player Hong Son indicated 3 reasons why Quang Hai could not boost his power recently:
"Firstly, Quang Hai is playing under a heavy density. Because going through such continuous working, his physical strength will be seriously eroded, greatly affecting to the motivations and goals of tournaments.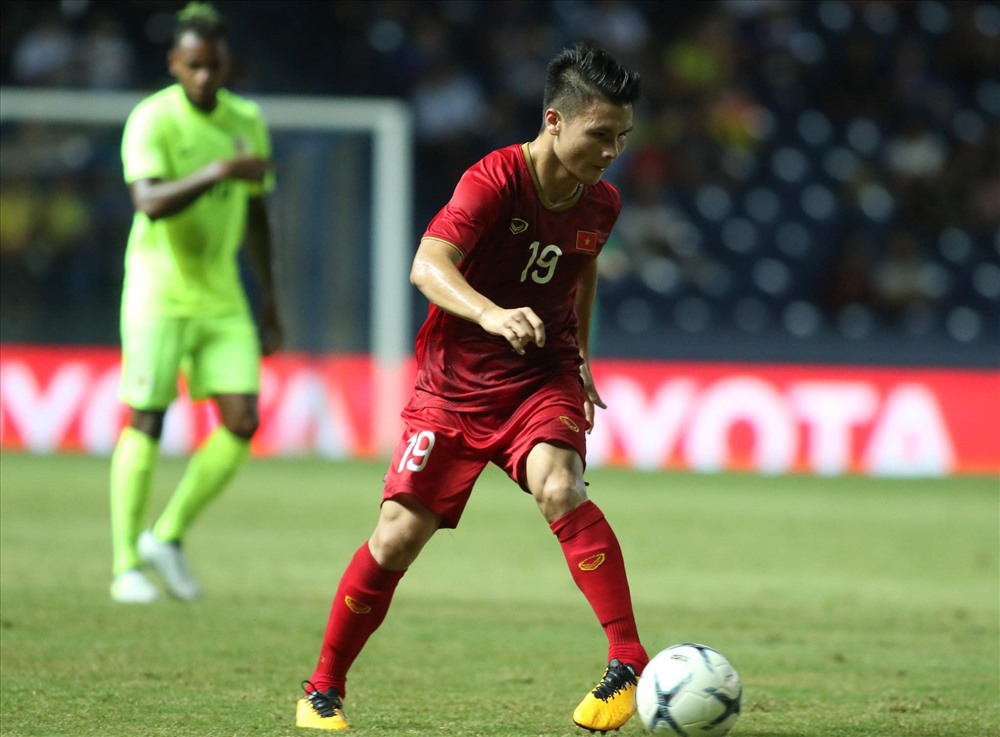 Secondly, after the successful time, Vietnam NT has received more attention from its opponents. Quang Hai is an important player of the team, so the opponent will keep an eye on him, tighten him and not even hesitate to make fould on him.
And finally, the last reason is the fluency and efficiency of the team around Quang Hai. Before, the satellites around Quang Hai were so energetic and confident but now they have to play constantly, get tired so the intensity decreased. Those are the 3 factors making Quang Hai not play well as expected."
Those assessment of Hong Son is completely exact. Quang Hai's problems was warmed for a long time. Since Mr. Park took his spot, Quang Hai has played almost every match in 3 battlefields including V-League, Vietnamese National Football Cup and AFC Cup.
TheThao247 - Tinnhanhonline.vn