'Park should call Anh Duc back to national team', says Mai Duc Chung
Thể Thao 247 - In a recent speaking, Mai Duc Chung believes Park Hang-seo needs to call up Nguyen Anh Duc to the Vietnam NT.
After Le Cong Vinh left the squad, Mai Duc Chung had to ask Nguyen Anh Duc for returning back to the team to solve the offensive line's problem of Vietnam NT.
After that, Becamex Binh Duong striker dedicated and contributed hugely to the team's victory in 2018 AFF Cup journey under Park Hang-seo time.
After winning glory at the age of 33, Anh Duc wanted to resign opportunities for the juniors and bade a farewell to the national team. However, the promising shooters as Tien Linh or Duc Chinh yet to cover Anh Duc's blank.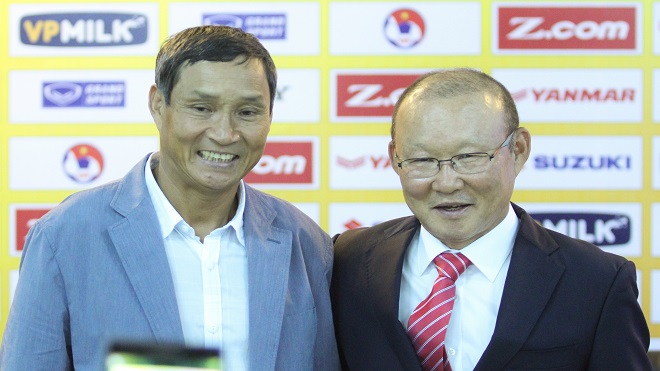 Mai Duc Chung wants Park Hang-seo to call up Nguyen Anh Duc
Ahead of King's Cup 2019 and 2019 World Cup Qualifiers, the former coach of Vietnam NT – a member of the National Coach Council, Mr. Mai Duc Chung shared his opinion that Park Hang-seo should make a call to get Nguyen Anh Duc back the line-up:
"My point is that Anh Duc should be called back. Whether his tournament or the other match is fine. We can alternately use him. He could play this match and take a break on another one or being thrown into the field at the decisive moments as long as he could boost effectively his ability and bring advantages for the team. About Anh Duc, he is a good spearhead of the team, though he is aged, he still has many standouts such as pressing, creating block wall and heading the ball.'
Despite passing to the other side of his career, Nguyen Anh Duc is still such important link within Binh Duong line-up. The 34-year-old striker is not just a spiritleader but also know how to shine brightly every time the team got trouble.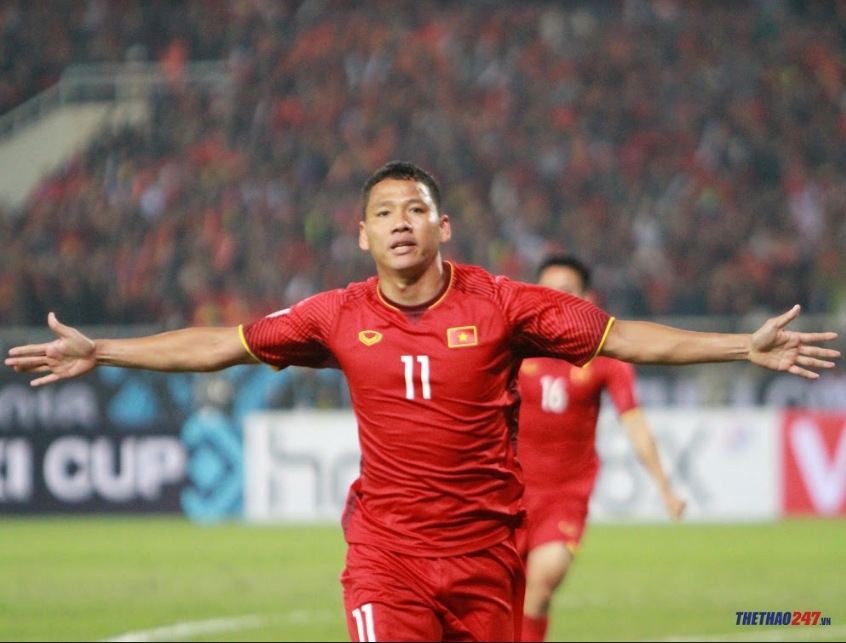 After bidding a farewell, Anh Duc is still in his stunning form
3 goals in V-League along with 2 assists in AFC proved for the 'natural-born killer' which always exists in Nguyen Anh Duc.
Vietnam NT's defensive line joining King's Cup is getting stuck about personnel as VFF cannot summon oversea-based players and the domestic men were in problems such as Phan Van Duc got injured, Nguyen Cong Phuong produced fluctuating form in Korea.
Park Hang-seo should send the invitation to Anh Duc to be back the national squad. Being a player always put his soul and effort on the country's color, the no.9 striker will surely respond to the national call.
As planned, Park Hang-seo announces the official list at the end of this May. All the players and the coaches of Vietnam NT will gear up and fly to Bangkok on June 1 ahead of King's Cup 2019. In the next day, they will move to Buriram to set up for the clash against Thailand basis at 19h45 on June 5.
TheThao247 - Tinnhanhonline.vn