'Park Hang-seo will put Van Toan back to the line-up'
Thể Thao 247 - Sharing with Thethao247.vn, Vu Quang Huy thinks that at this time, Van Toan deserves to be given a starting slot in 2019 King's Cup.
2019 King's Cup is about to kick off, the Vietnam NT head coach Mr. Park Hang-seo is almost completing 90% of his force frame task and with his partners.
Within the troubled context of Vietnam's offensive line, the 'super-substitute' Nguyen Van Toan scores a strong point with the head coach. It is likely that the coach will have a breakthrough in using Van Toan in the upcoming King's Cup.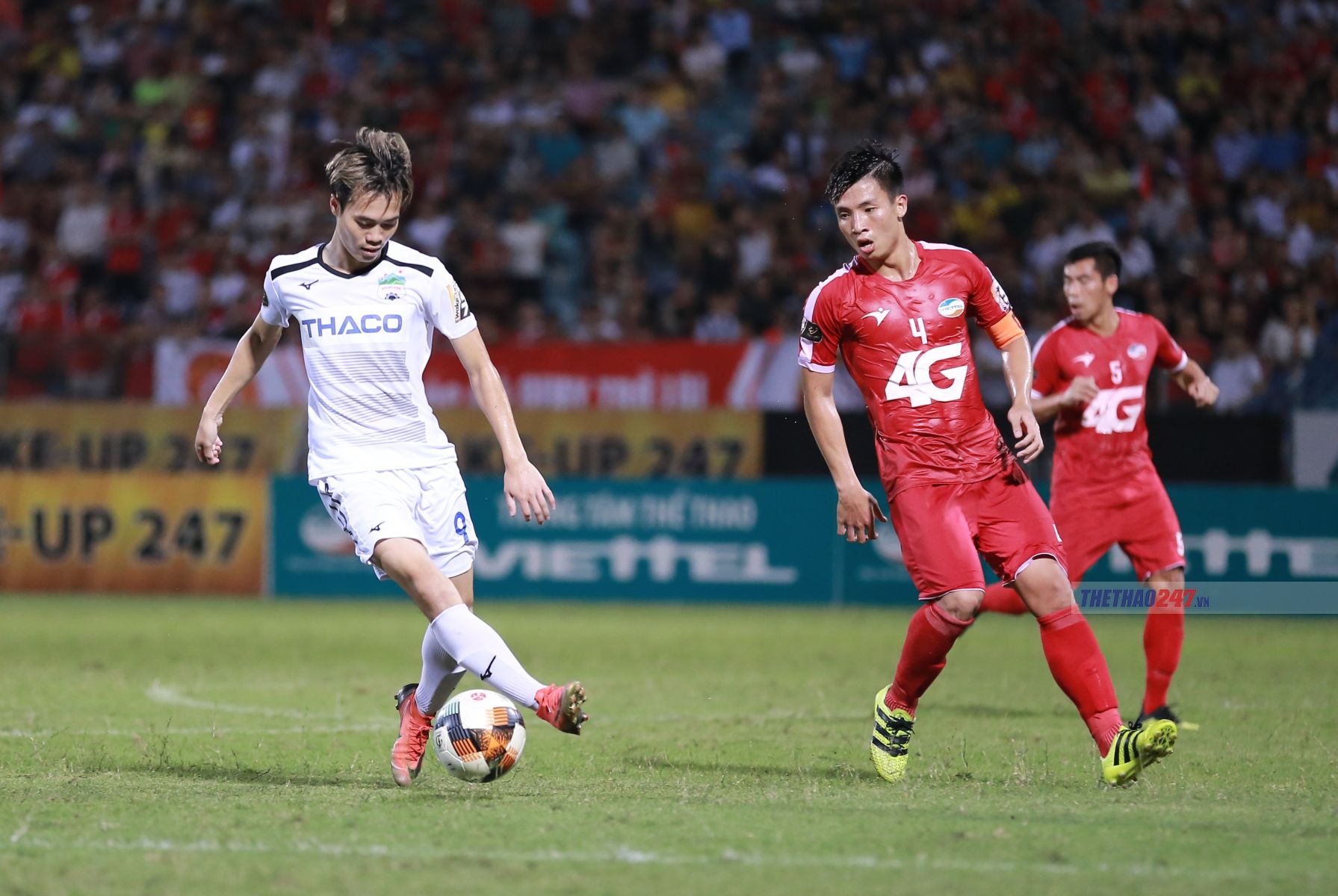 'While the strikers like Duc Chinh and Tien Linh are not in good form or got injured, Van Toan has emerged as a key option for Mr. Park'. Photo: Ngoc Bao/Thethao247.vn
Vu Quang Huy shared his opinion:
'When playing for the squad previously, Van Toan often had to be a substitute as an important card, ready to be thrown into the field at the right time to change the match complexion. Especially when the opponent was tired, their defending started showing signs of pretense, launching Van Toan being energetic would be effective more or less.'
'However, in the context of the Vietnamese strikers are now not in high form, probably in this King's Cup, he will be used officially and regularly as a winger or a striker.'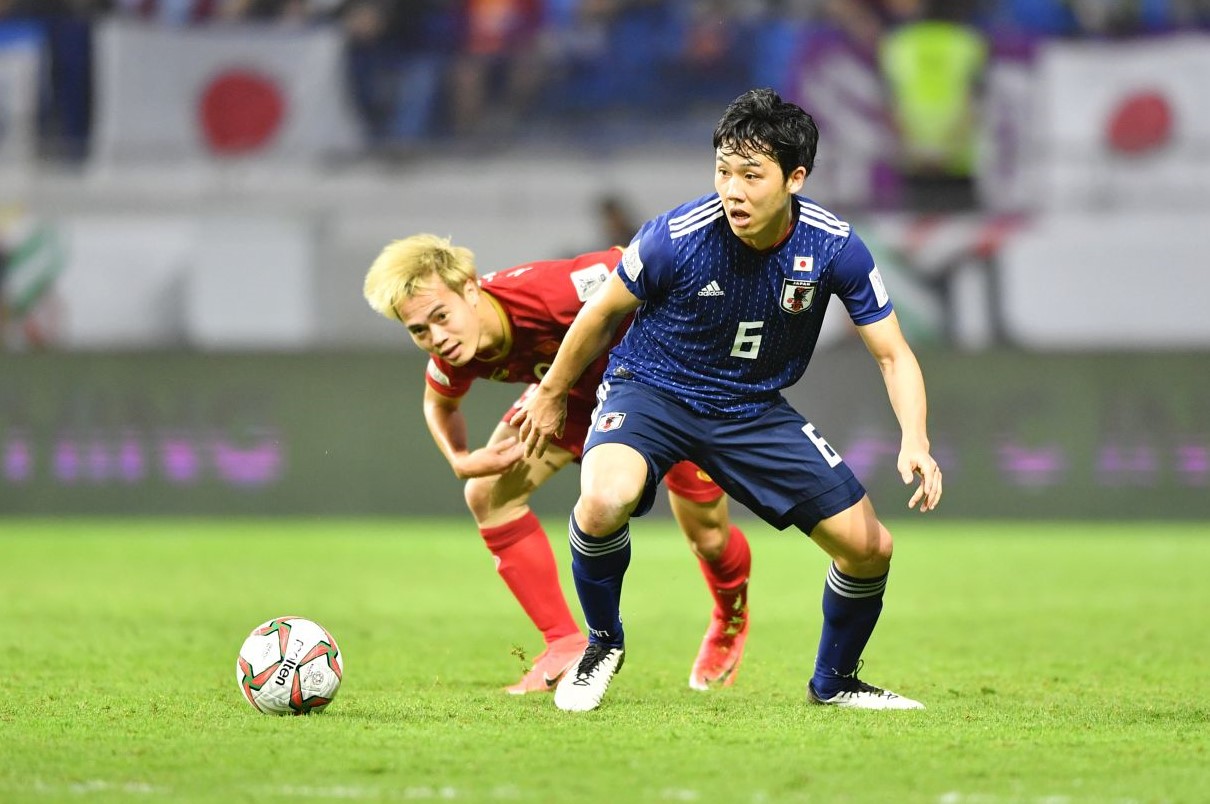 It is likely that Van Toan will be given back a starting slot. Photo: AFC
Many experts considered the reason Van Toan left on the bench was his physical ability. Hoang Anh Gia Lai men play basely on speeding up over short distance style, making Van Toan could not afford his power for 90 minutes on the field. However, witnessing Van Toan's displays from the beginning of 2019 V-League, the commentator judged:
'Van Toan is now a tough guy, he's been playing constantly for his club, scored and assists regularly like that, now he's qualified enough to create sudden ball situations more frequently in matches.'
'I believe Van Toan will be used regularly as a main player at King's Cup by Park Hang-seo. Even if Vietnam is lacking a leveled center forward, Mr. Park won't use Toan in that position because he doesn't fit. Toan will be seated to play as a winger or a striker supporting for another striker who possibly is Cong Phuong.'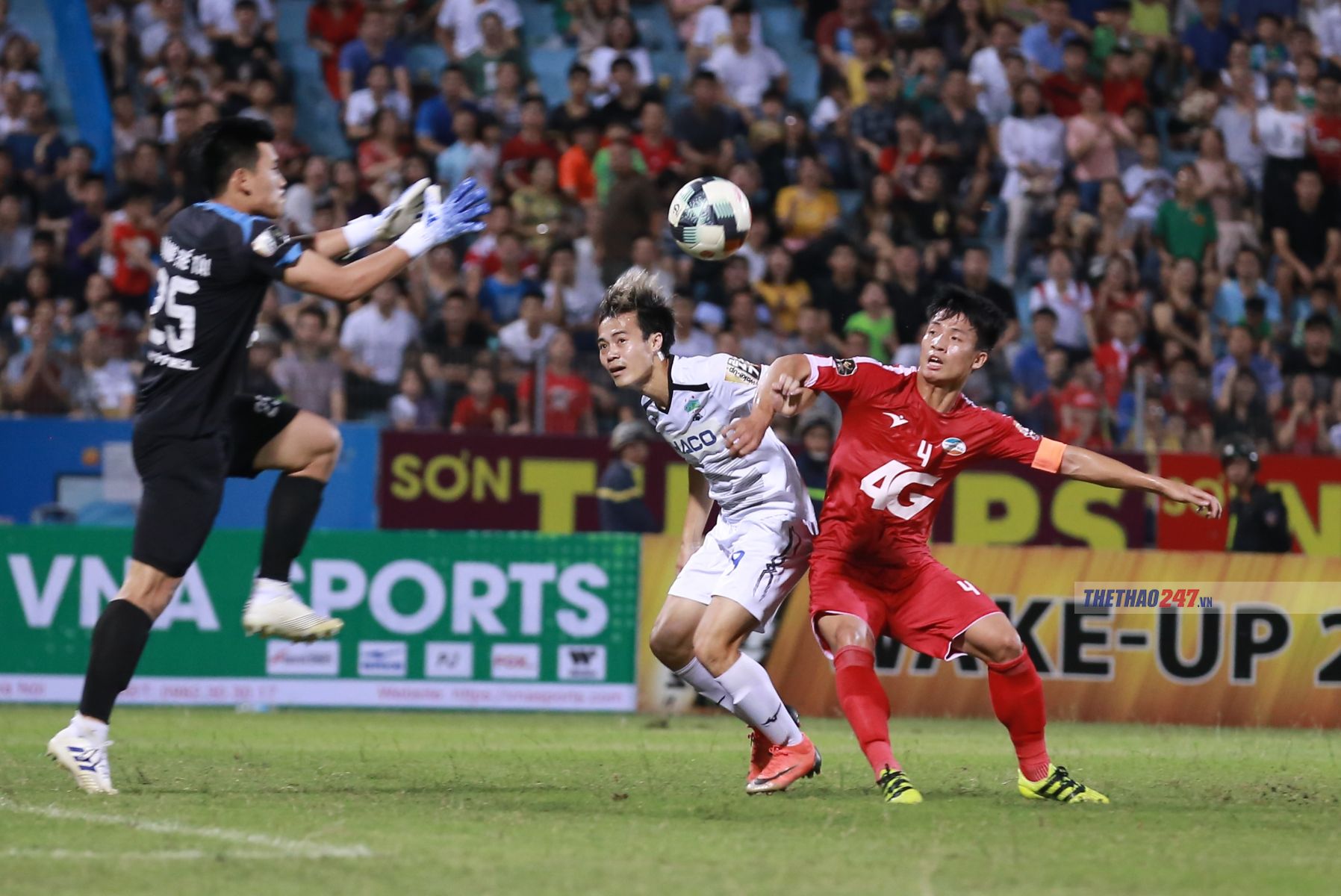 Van Toan would play as a winger in 3-4-3 formation or combine with a center forward when Vietnam shifting to 5-3-2 formation. Photo: Ngoc Bao/Thethao247.vn
Nguyen Van Toan is changing positively, boosts his best when being arranged to combine with Chevaughn Walsh (HAGL).
Toan's breakthrough, speed, and technique contributed so much to his team achievements at present. (having 17 goals through 9 rounds and standing 7th spot on V-League table.
Notably, Van Toan is different from the past by thinking about big things for the whole team, he sacrifices for his mates and ready to makes assist instead of trying to scoring himself.
Considering to the forms of Vietnam players plying his trade outside the confines of the country, Mr. Quang Huy still counts on Cong Phuong and Xuan Truong:
'They are all leveled players and are working hard to adapt to the new environment. Even if have to sit on the bench, they are still the best player of Vietnamese football at the present.'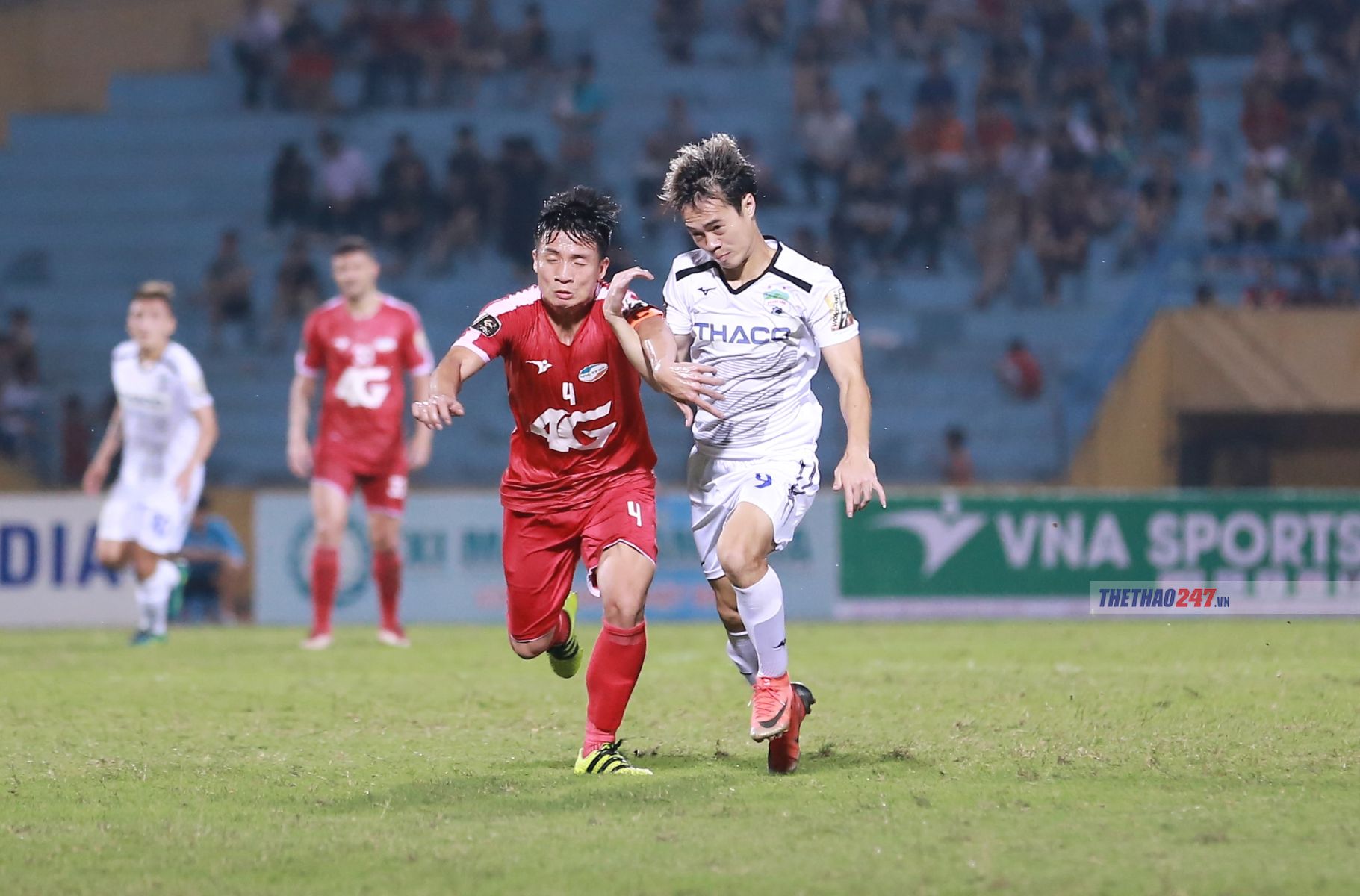 Van Toan is now strength enough to trouble opponent's defenders in the last minutes. Photo: Ngoc Bao/Thethao247.vn
Two more weeks, Park Hang-seo will public official squad list of 2019 King's Cup.
According to the commentator's opinion, heading into such an important tournament as King's Cup, its result has significant impact on FIFA table, Park Hang-seo should subscribe and use the names once fighting in the last AFF Cup and Asian Cup arenas.
'I think Mr. Park will still call recent familiar names. Adding to that will be some young names, but when finalizing the list, it won't have many of them.
At this time it will still be a little early to focus on SEA Games campaign, so the formation ahead of King's Cup formation will mostly have previous players. About SEA Games at the end of this year, I think the group of players just attending the last Asian U23 Qualifier would be the main forces.'
TheThao247 - Tinnhanhonline.vn