King's Cup 2019: Should Coach Park call up Tuan Anh to Vietnam NT
Thể Thao 247 - Looking at Tuan Anh's form recently, it can be seen that Tuan Anh does not really all set for attending in the Vietnam NT's line-up ahead of World Cup 2022 Qualification.
Through AFC U23 Championship Finals, ASIAD tournament to AFF Suzuki Cup 2018, Tuan Anh was just behind and followed his teammates' movement stages.
Passed the knee injury curing treatment, Tuan Anh now returns to the field and plays in V.League 2019
In 5 rounds of the tournament, Tuan Anh was all sent into the field with the team but he did not create any featured mark.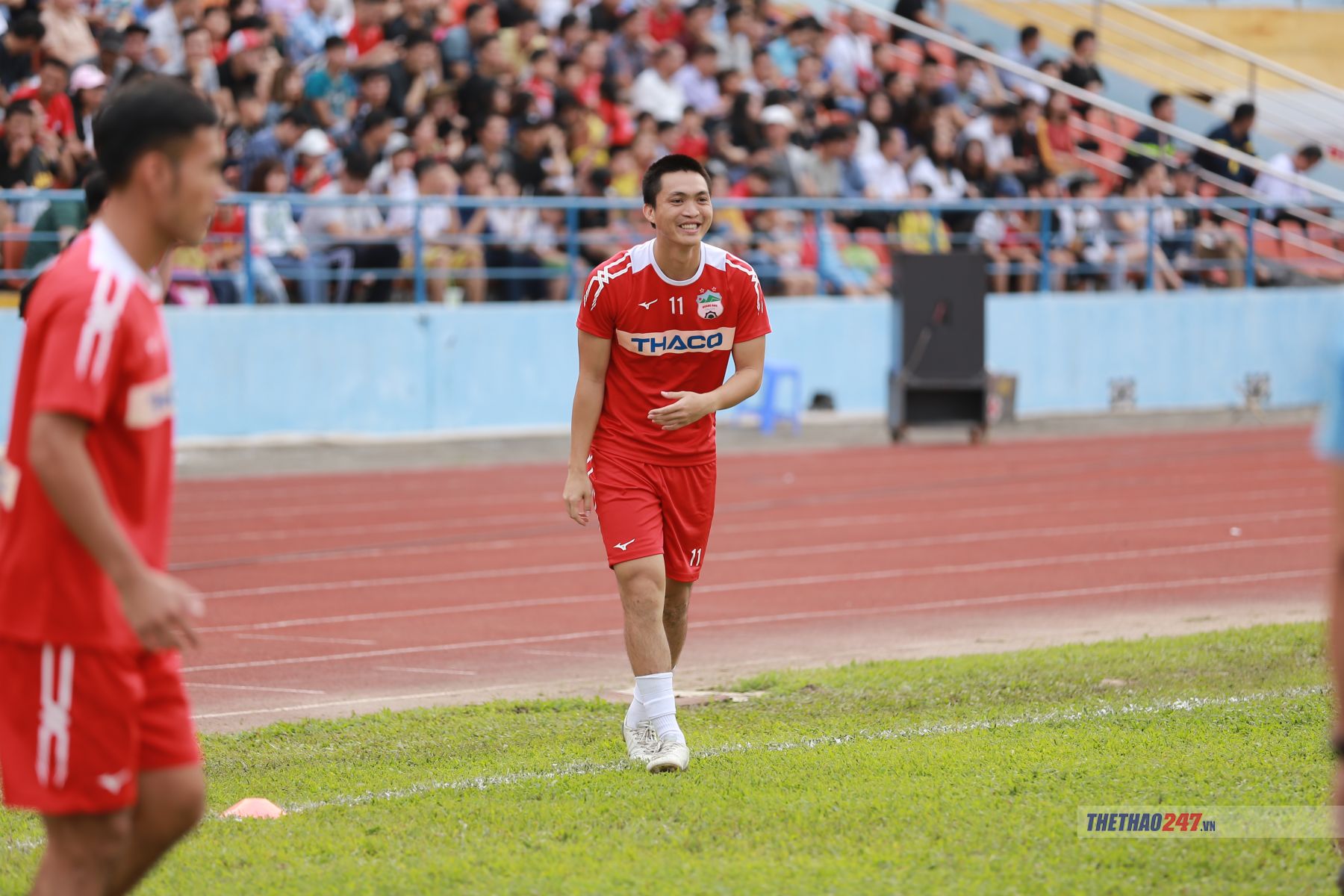 Tuan Anh now returns to the field and plays in V.League 2019. Photo: Bao Ngoc/Thethao247.vn
Coach Duong Minh Ninh thinks that at present he should not commend the player for Coach Park:
"After the first 5 matches of Tuan Anh in V-League 2019, I highly appreciate Midfielder Tuan Anh who has done his mission very well in the team's midfield line. However, because of his absence for a while as his injury, he has not got 100% his ability, especially the physical problem", Soha.vn quoted HAGL coach.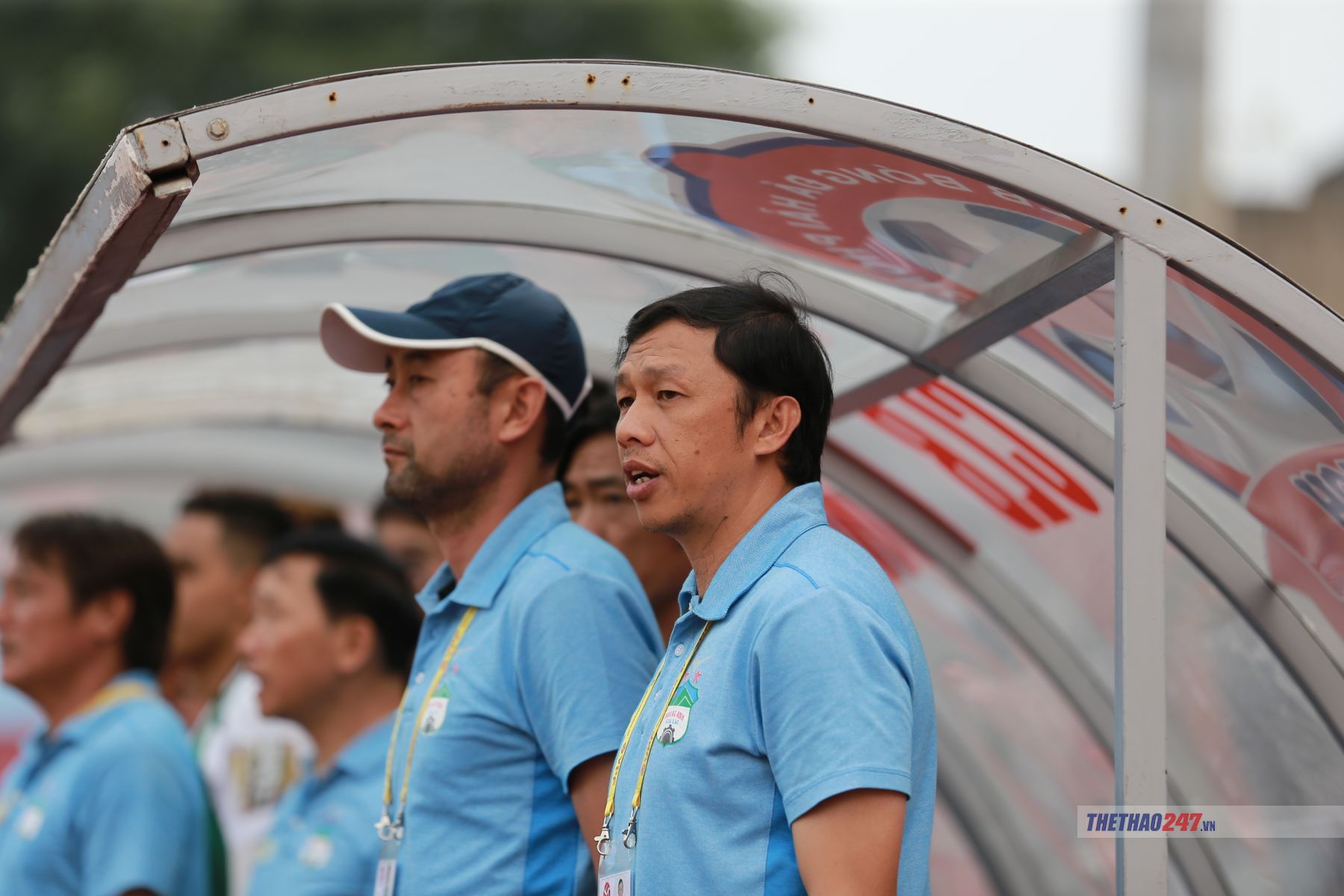 Coach Duong Minh Ninh is the one understading his student the most. Photo: Bao Ngoc/Thethao247.vn
The Coach said: "Tuan Anh used to be a national player. Therefore, when the injury is over, fans, as well as HAGL Club, expect him to be called back to Vietnam NT. Nevertheless, as his less joining in high intensive competitions, I think that Tuan Anh should be given more time to gradually get used to playing with the hectic situation."
"I wish Tuan Anh does not take any damage again. Football is a fighting game. Therefore, it would be extremely dangerous if I set Tuan Anh to such stressful matches. I think, in the foreseeable time, when Tuan Anh reaches his 100% power, it is understandable if coach Park Hang-seo calls up the player."
In V.League round 6, HAGL has a high chance of winning an away match over Quang Nam.
TheThao247 - Tinnhanhonline.vn