Hoang Anh Gia Lai players sell jersey to save a child suffering fatal disease
Thể Thao 247 - A player's jersey having Hoang Anh Gia Lai players' signatures was auctioned to sponsor for a 3-grade child who got unlucky circumstance.
Besides owning such fantastic reputation players and playing impressively in V-League, Hoang Anh Gia Lai FC was received attention from huge fans by their marginal activities such as lending a hand to protect the environment, supporting to build up the society…
Recently, Hoang Anh Gia Lai fans had a lofty gesture.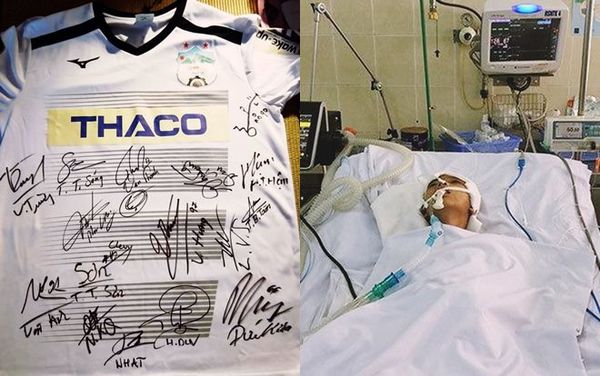 To raise money to support for 9-year-old patience, Hoang Anh Gia Lai carried out a plan which is selling a shirt signed by all HAGL players.
At this time, the special shirt was paid 3 million VND and still finds the owner who is ready to offer the highest price.
The money earned from the auction will be transferred directly to the child's family to have a part in the treatment expense.
TheThao247 - Tinnhanhonline.vn