Ho Chi Minh City FC gives Do Van Thuan a lucrative contract
Thể Thao 247 - Midfielder Do Van Thuan saw out his future with HCM City FC by a 9-billion-VND contract until 2022.
According to the club, Do Van Tuan agreed to stay in with the team until 2022.
Although his current contract yet to run out but the team acknowledges Van Thuan's significance leading to their decision to initiatively negotiate and quickly carry out the new contract.
By this contract, Do Van Thuan becomes one of the highest paid Vietnamese players at V-League.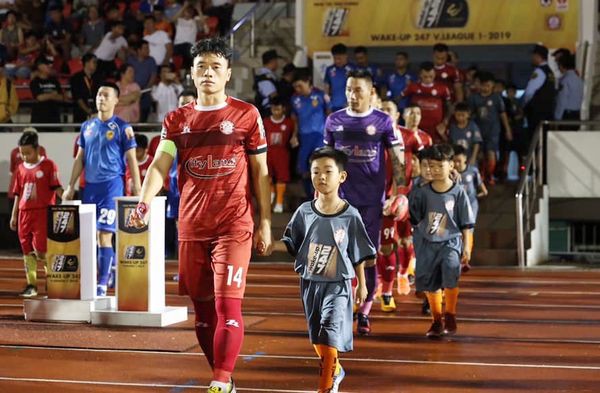 Do Van Thuan extends his 3-year contract with HCM City FC
The president of HCM City FC – Mr. Nguyen Huu Thang in person shared:
"We have extended the contract with Do Van Thuan. The contract is valid for 3 years. Van Thuan is a good midfielder so HCM City FC has to hold him on. We believe Van Thuan will contribute to the team more in the future."
Do Van Thuan is known by a nickname 'smooth'. He is supposed to be the 'heart' of HCM City defending. Under Chung Hae-seong time, Van Thuan is flying with HCM City FC to the top of 2019 V-League table after 9 rounds.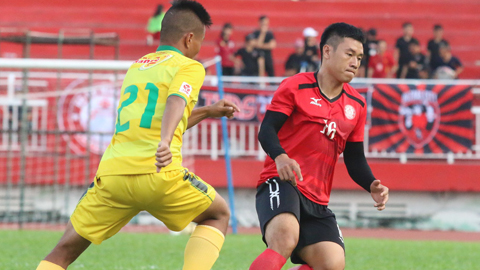 Do Van Thuan is the key players helping HCM City FC plying to the top of 2019 V-League table
Van Thuan stands out by having essential elements of a midfielder: abilities in taking back the ball, creating long-range shot, passing long ball.
Also, he has an amazing mind in embracing the game along with an abundant physical foundation at the acme of career.
Van Thuan was once caped to the Vietnam NT in 2019 Asian Cup Qualifiers. However, he was eliminated out of the list on the 2019 AFF Cup race.
Launching his stunning form at 2019 V-League, the 1992 midfielder overflows with hopes of being convened to the national team ahead of King's Cup.
TheThao247 - Tinnhanhonline.vn