Hai Phong Goalkeeper made a favorable impression on Coach Park Hang-seo
Thể Thao 247 - Van Toan produced a string of impressive display for Hai Phong Club in the match against Ha Noi. His performance left a favorable impression on Coach Park Hang-seo.
In the match on April 21 in Hang Day Stadium, Hai Phong FC could not battle out against the reigning champion Ha Noi FC.
Although taking a lead against the high-pressure opponent by having the advantage of an opening goal thanked to the 57th minute goal of Pham Hoai Duong, the offensive line of Hai Phong could not pull off the game.
Having the abject display in the away pitch, Ha Noi club still has an outstanding player – goalkeeper Nguyen Van Toan, who left a great impression in the match.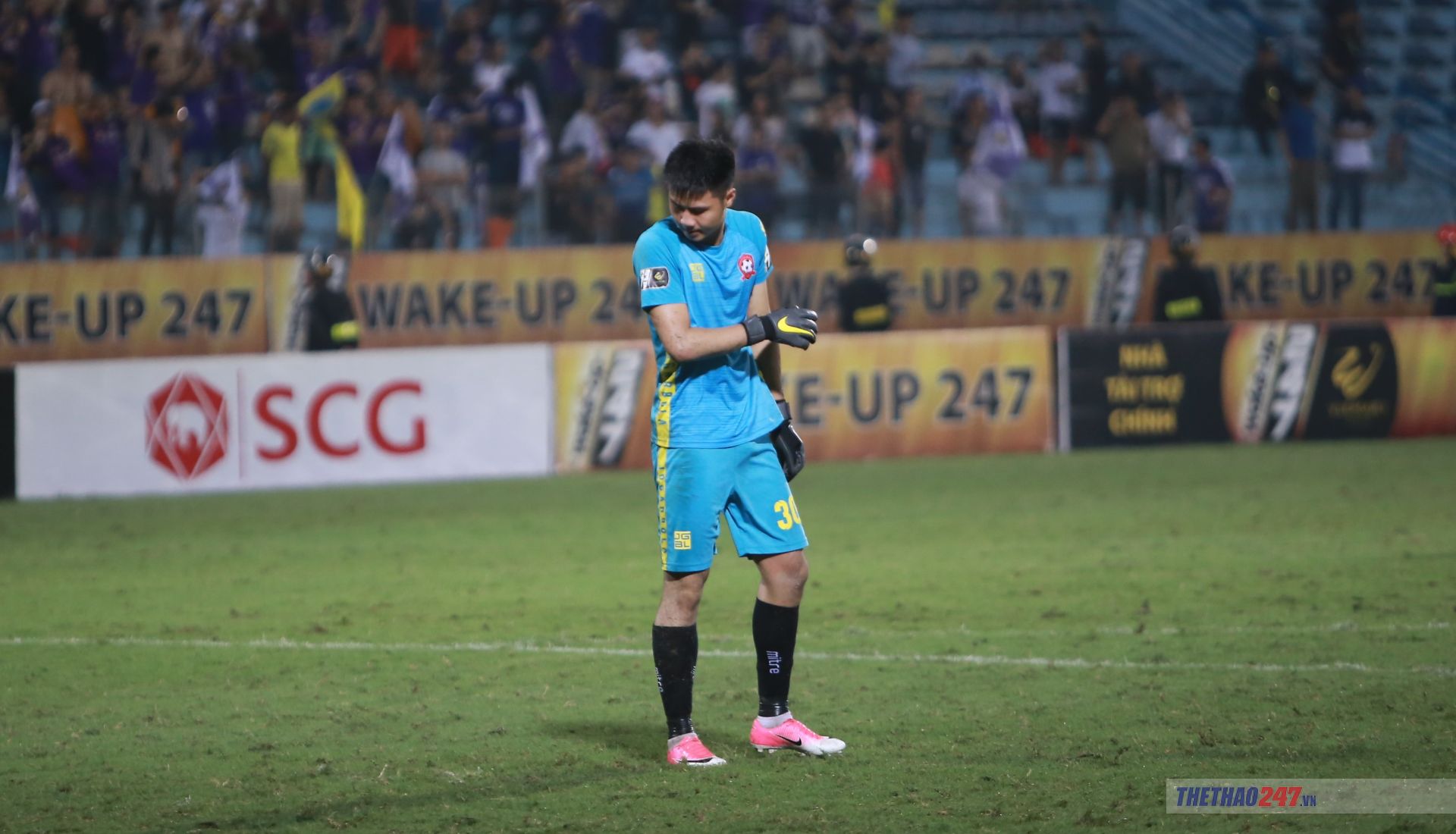 Gearing up with the club for AFC U23 Championship 2020 Qualifications, Van Toan got trust from Coach Truong Viet Hoang hence his current consecutive appearance in the starting line – up.
Shot stopping skills along with the dignified ability in leading the defensive line make fans remember about his name. He was also excellent when stopping a goal of the striker Omar from penalty spot.
For what Van Toan's done, he 'scored a point' with the Korean head coach. If he is stable in his stunning form, the young goalkeeper will be the top candidate for the goalie of U22 Vietnam in the race seizing SEA Games 30's title.
TheThao247 - Tinnhanhonline.vn