Best formation of Vietnam NT for 2019 King's Cup
Based on the official squad-list published on May 27, Park Hang-seo has a lot of wonderful options for 2019 King's Cup.
Looking to the list of Park Hang-seo, Vietnamese football fans can see such neither-new-nor-old names as Tuan Anh, Van Thanh, Van Kien, and Anh Duc.
As usual, Dang Van Lam is credited with goalkeeper position. Although he is linking with Muangthong United, the team is suffering a bad run of results this season, Van Lam is still maintaining his stunning form. Comparing to the likes of Nguyen Manh and Van Toan, Van Lam is better in term of specific knowledge and experience.
Thanks to Duy Manh's timely recovery, Mr. Park has not much change in the operation of his defensive line. Duy Manh, Dinh Trong, and Que Ngoc Hai are such a perfect combination since AFF Cup, thereby Mr. Park's deciding to keep this frame.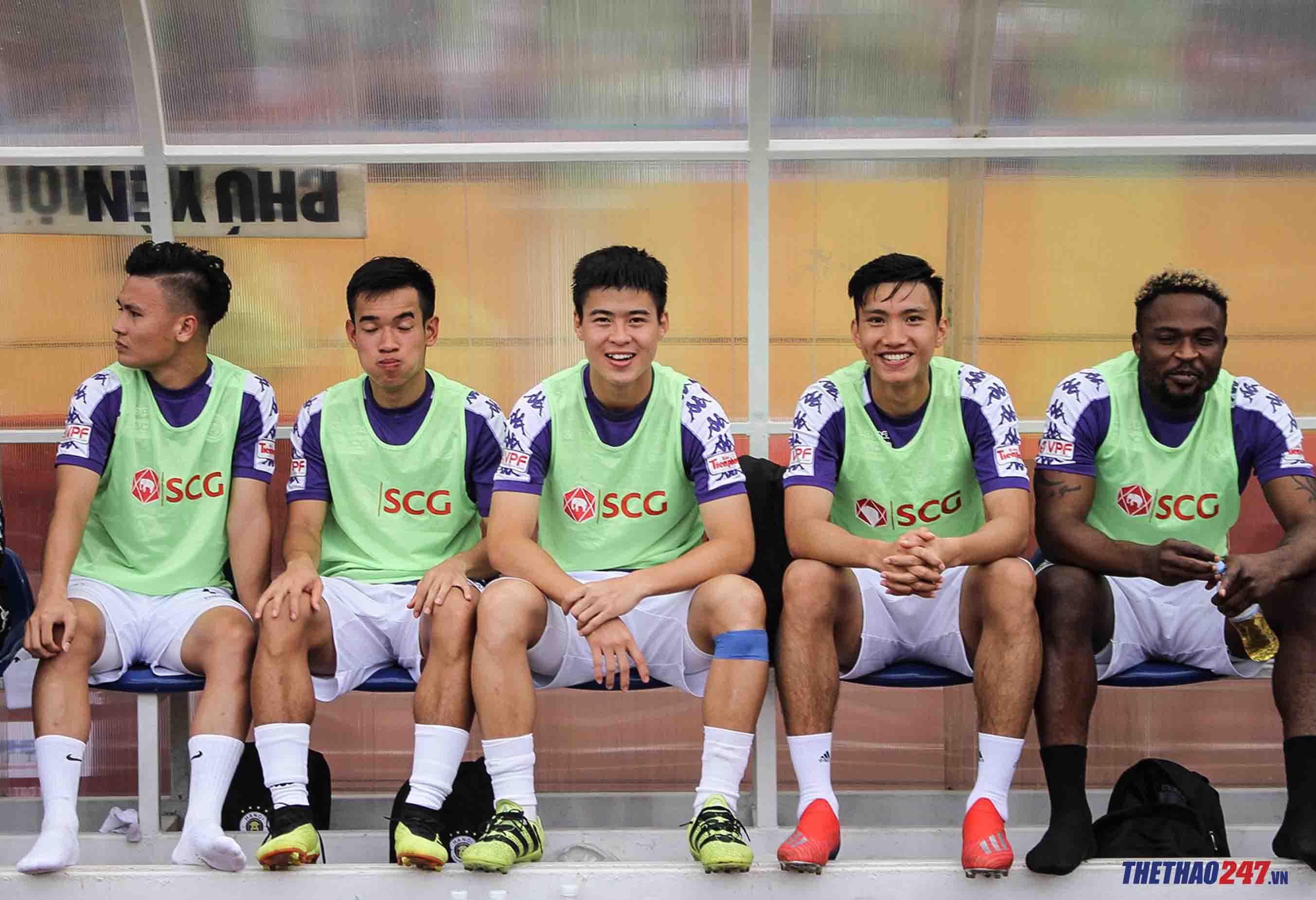 In the wide left, Van Hau seals a sure-fire starting slot due to having the great physical strength and tactical mind. Van Thanh and Van Kien are competing drastically to scramble for the opposite flank. The former one has an advantage of understanding Mr. Park's style and has a better force. Therefore, the coach may choose him over the latter one.
The middle field will be protected by such fantastic names including Tuan Anh, a favorite player who comes back after several years struggling with injury, and is a great fit alongside a fellow Hung Dung.
The striker trio includes prestige familiar names who featured in AFF Cup and Asian Cup namely Quang Hai and Cong Phuong for right and left wing respectively. Van Toan is at his fine form and suitable for a super-substitute slot.
Anh Duc surprisingly makes his comeback to the national team after the farewell rumor, showing off how important the Becamex Binh Duong player has been. He will take responsibility for guarding the offensive line by possessing a well-built body and his out of the world finishing skill.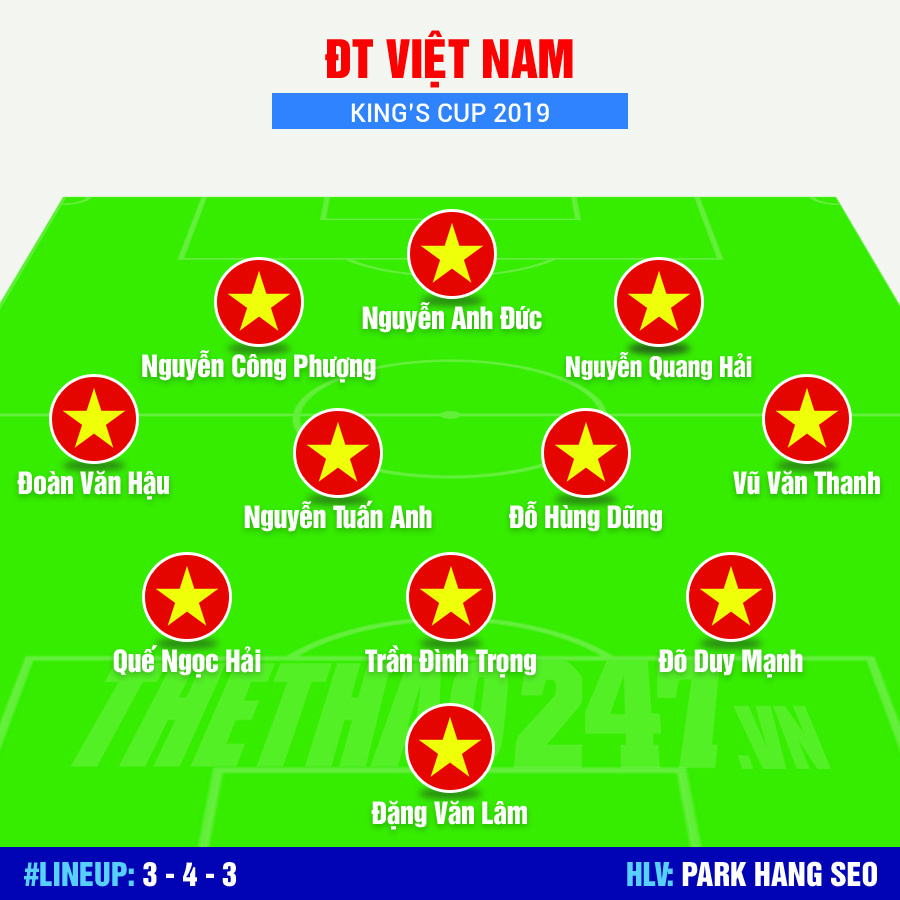 TheThao247 - Tinnhanhonline.vn