Hoang Anh Gia Lai lack of key players due to injuries
Thể Thao 247 - Hoang Anh Gia Lai FC is facing a risk of being crashed its forces, coming from A Hoang and Chevaughn Walsh's injuries.
HAGL FC saw out an 1-1 draw in the home match against Becamex Binh Duong and now faces a matter with their forces as the above-mentioned men were wounded in the first half and were unable to play out the very match.
Lee Tae Hoon revealed that A Hoang and Chavaughn Walsh had undergone the medical tests yet they yet to have the final conclusion.
What a bad news to the fans as A Hoang and Chevaughn Walsh was launching such a good form this season.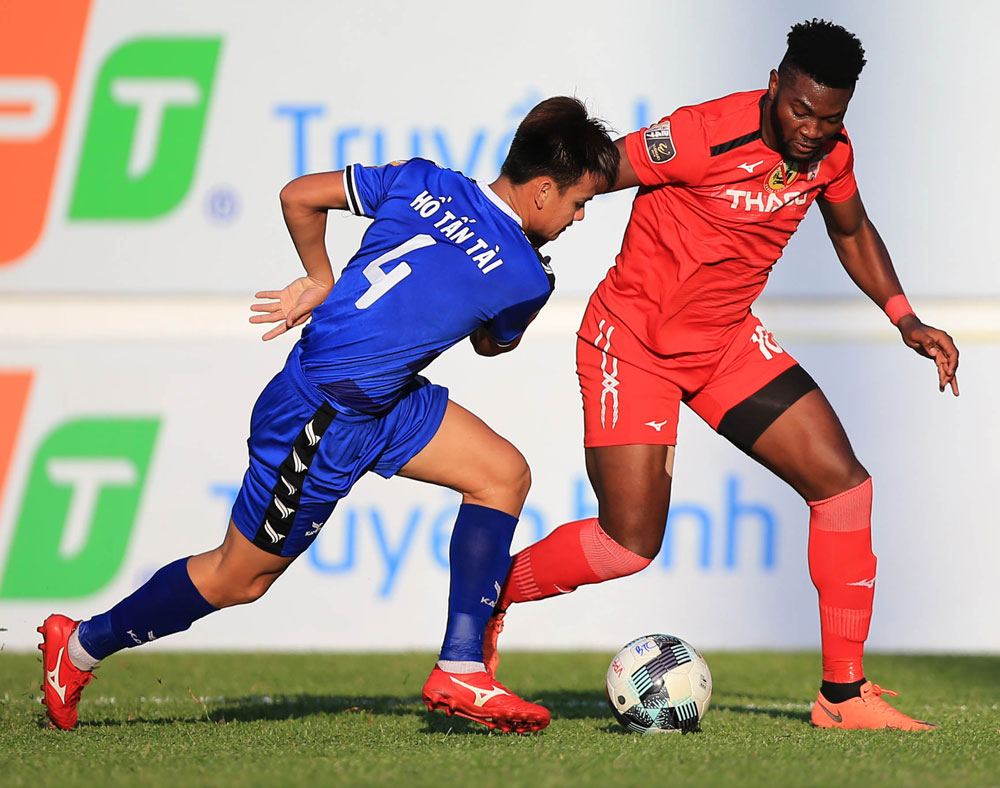 HAGL FC saw out a 1-1 rout in the home match against Becamex Binh Duong
Dealing with the lack of good players in the defensive line, A Hoang still showed his main role meanwhile the offensive line had such a double "natural-born killers" of Walsh and Van Toan.
It's fortunate that center back Hoang Lam is now ready to be back on field but it's not sure that the coach would put the player back on the line-up. If it happens, it is highly possible that the trio defenders would be Kim Bong Jin - Trong Sang - Anh Tai.
HAGL is holding on 14 points and ranking 6th place on the table which needs just a win to become the 3rd place. Under Lee Tae Hoon, HAGL is riding on an unbeaten journey with 2 wins and 2 draws.
They are managed to have an away game against SHB Da Nang in V-League round 11.
TheThao247 - Tinnhanhonline.vn