AFC CUP 2019: Trouncing Ceres Negros, Ha Noi makes history
Ha Noi FC and Ceres Negros has created such a thrilling 2019 AFC Cup ASEAN Zonal Semi-Final game in which Ha Noi FC trounced 2-1 Ceres Negros making a history for Vietnam. For the first time, a Vietnamese team secures a solid ticket in the Final of AFC Cup.
60': Omar found an opening goal for Ha Noi FC to lead the way
64': Van Quyet fired a goal. 2-0 for Vietnam's capital side
85': Ceres shortened the scores through Dizon.
90': The game ended 2-1 in favor of Ha Noi FC
Ha Noi FC secured an advantage in the 2nd leg of the ASEAN Zonal Semifinal thanked to a 1-1 draw from the 1st leg of the AFC Cup 2019 and just needs either a goalless draw or a narrow 1-0 win to eliminate Ceres out of the race and keep their head up progressing to the Final.
Ha Noi FC is almost touching to the solid ticket in the Final of AFC Cup 2019 ASEAN Zonal.
Two ASEAN giants are still playing high-tempo at Hang Day Stadium and the scoreboard is showing 2-1 for Vietnam's capital side.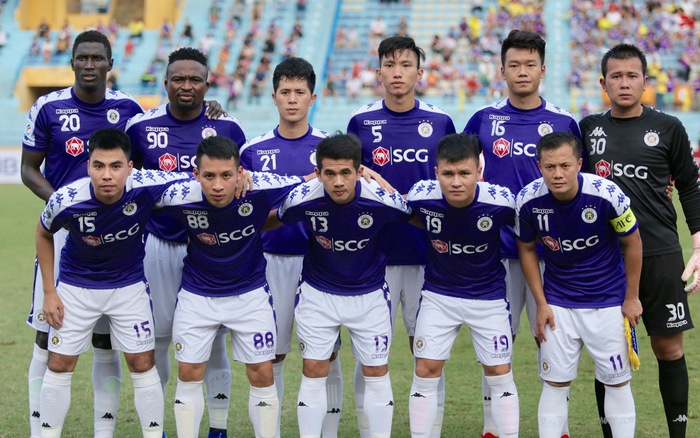 Two quick goals of the hosts could not down the spirit of Ceres' players. The visitor kept created pressures to the hosts and brought back a shortening goal through Curt Dizon.
90 minutes ended and Ha Noi holds on a ticket to the Final of AfC Cup 2019 ASEAN Zonal, which is a great history for Vietnamese football when a team can progress to such type of stage.
TheThao247 - Tinnhanhonline.vn