2014 World Cup's champion raises Vietnam on FIFA table
The title-holder of 2014 World Cup pipped a wrecking 8-0 defeat to Estonia, helping Vietnam NT escalate to 96th on FIFA table.
Seizing great outcomes in FIFA Day's friendly games on June 2019, Vietnam NT has notched up totally 1232 points and leaves Jordan NT behind to climb up to 97th of the world and 15th of Asia. This ranking secures the 'Golden Dragon' a ticket in the seed group 2 of Asian zonal 2022 World Cup Qualifiers on July 17 in Qatar.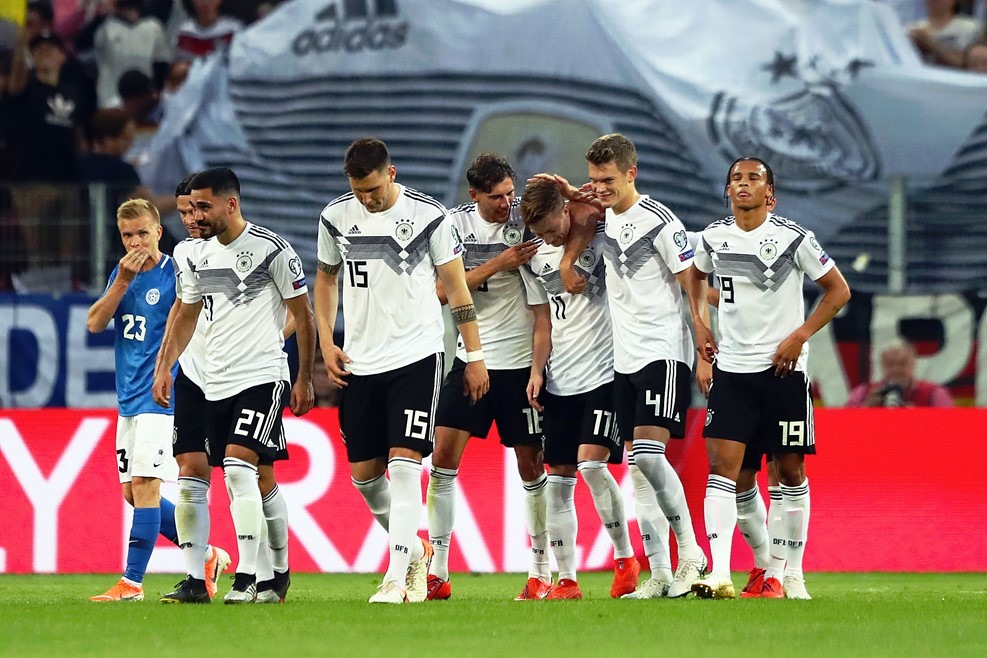 Also, thanked to the champion of World Cup 2014 who beat out Germany NT, Vietnam NT keeps moving up on FIFA table. The 'Die Mannschaft' knocked out Estonia 8-0 in Group C of UEFA Euro 2020 qualifying.
After 2 matches of 2020 Euro Qualifiers, the thumping failure against German which takes away 5.5 points of Estonia along with their loss 2-1 to North Ireland which made them drop 7,1 points has totally cleared out 12.6 points of Estonia.
Based on the FIFA table on June, as a result, Estonia is nailing on 1227 points, meaning that they went through a 2-place slump to seat on 98th of the world, handing the 96th place for Vietnam NT and standing behind Vietnam NT (1232) and Jordan NT (1229).
Seed group of 2022 World Cup Qualifiers Draw Stage:
Group 1: Iran (20), Japan (26), South Korea (37), Australia (41), Qatar (56), UAE (67), Saudi Arabia (72), China (73).
Group 2: Iraq (76), Uzbekistan(82), Syria (85), Lebanon (86), Oman (86), Kyrgyzstan (95), Vietnam (96), Jordan (97).
Group 3: Palestine (100), India (100), Bahrain (111), Thailand (116), Tajikistan (120), North Korea (121), Taiwan (126), Philippines (127).
Group 4:
Turkmenistan (136), Myanmar (138), Hong Kong (141), Yemen (146), Afghanistan (149), Maldives (151), Kuwait (156)
,
Malaysia (159)
.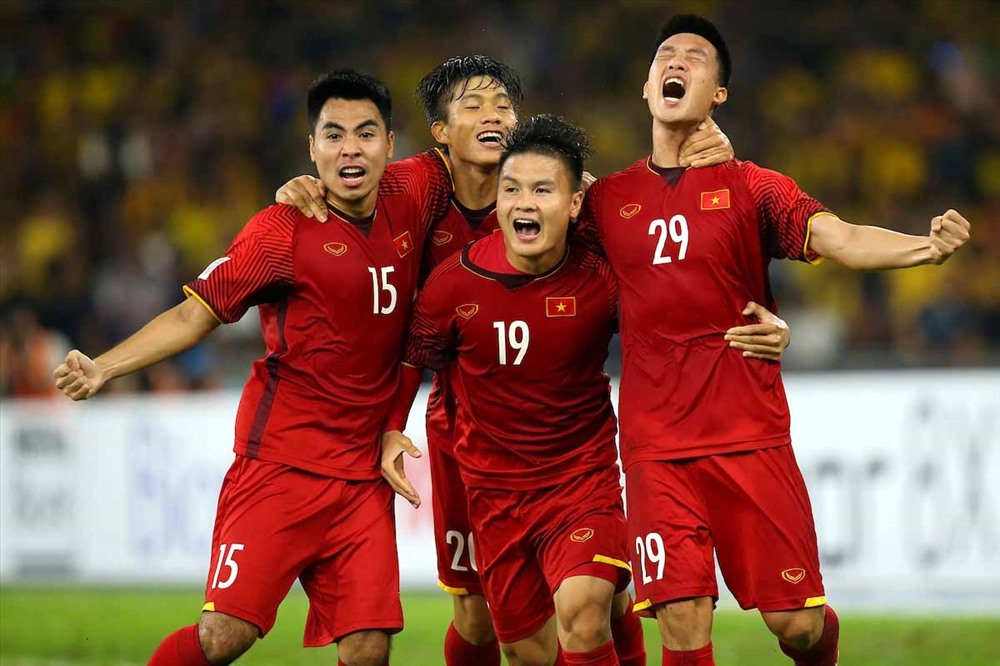 In preparation for 2022 World Cup Qualifiers, Park Hang-seo will call up 27 players to Vietnam NT. The key names standing on the rostering list are likely to be the recent called names at King's Cup 2019 such as Van Lam, Ngoc Hai, Duy Manh, Van Hau, Cong Phuong, Xuan Truong, Quang Hai, Duc Huy, Anh Duc, Hung Dung, Trong Hoang ..., accompanied with some factors from U23 Vietnam NT namely Hoang Duc, Martin Lo, Trieu Viet Hung and Nguyen Tien Linh.
TheThao247 - Tinnhanhonline.vn