Vietnam's setup to face the hole in its defense
Thể Thao 247 - The defense, a powerful tool for Park Hang-seo's success, is now encountering countless problems that need solving as soon as possible.
The trio Duy Manh- Dinh Trong-Ngoc Hai is a great implement with experience and professional skills.
However, each players in the defense expose some matters. Que Ngoc Hai's suspension is longer than his playing time. After 9 matches, he made 4 caps for Viettel in which they lost 3, drew 1. It is not about Viettel's formation, it is Ngoc Hai's concentration, coach Lee Hueng-sil once warned him overcoming public opinion to become a captain.
Both Ngoc hai and Tien Dung delivered terrible performance which is they conceded 3 goals from HAGL, coach Lee Heung-sil implied: 'Our defense didn't strong. We have good players hear, yet they didn't not try their best'.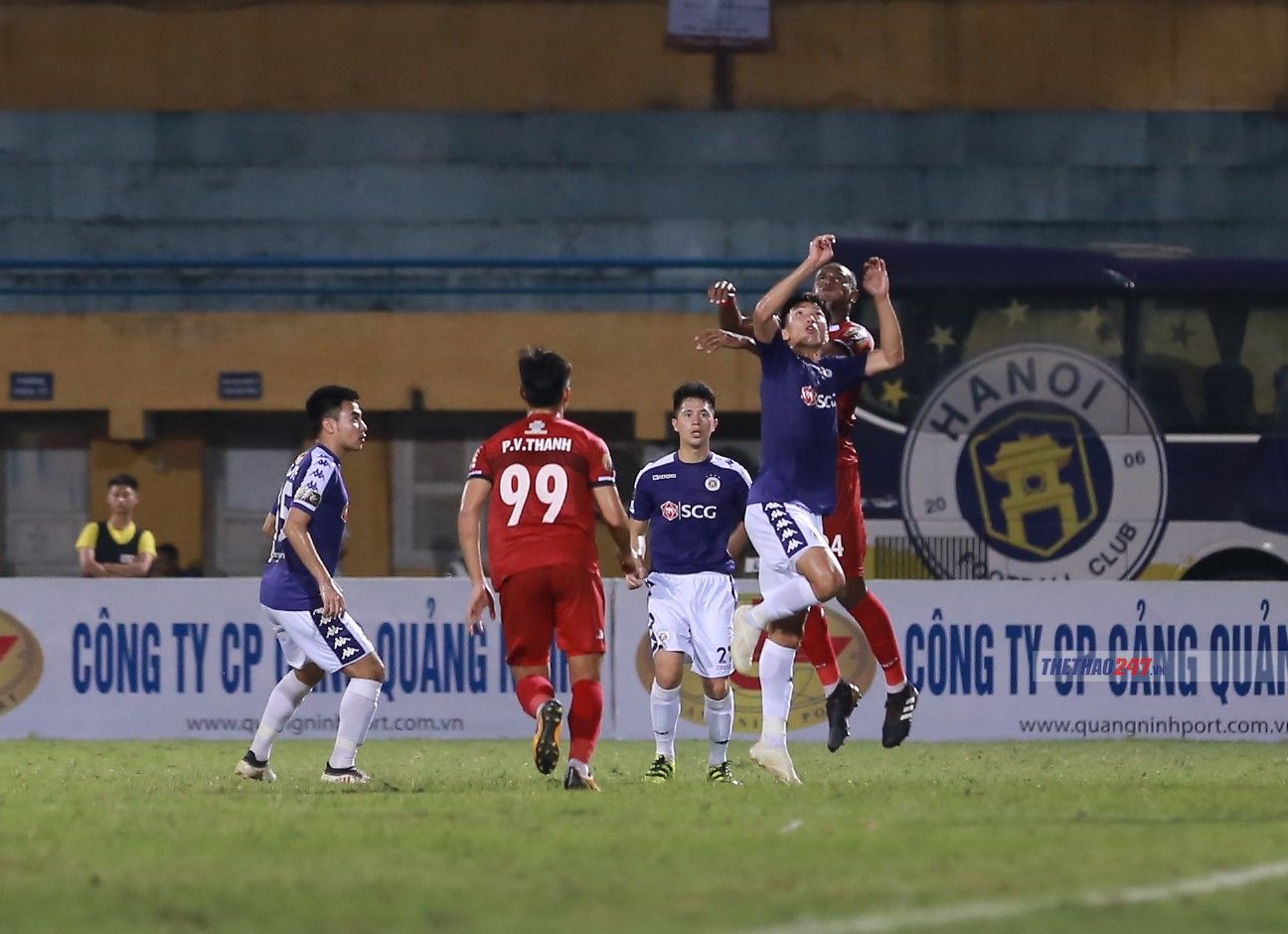 It is confusing for Park Hang-seo to use Que Ngoc Hai in Vietnam setup. He needs to find back himself to get a place in Vietnam NT.
Duy Manh and Dinh Trong are unable to keep their high form. Hanoi FC conceded 6 goals in 2 matches. Duy Manh's strength is worth concerning since he got knee injured and it took a month to recover. Park Hang-seo, thereby, is afraid of his absence in King's Cup.
Dinh Trong is famous for his smart playing style yet in the 2 previous matches, he made disappointing appearance in Binh Duong match and Thanh Hoa match, especially when he received a red card after the violent situation with Rimario.
Pillars' poor performance is causing Park Hang-seo headache. He must find the answer for Vietnam before King's Cup kicks off. This tournament affects Vietnam place in the Rankings and World Cup 2022 Qualifiers.
TheThao247 - Tinnhanhonline.vn