Vietnamese players' salary revealed: The highs- the lows
Thể Thao 247 - Despite have strong financial resources in Vietnam, Hanoi FC has a strict salary frame for their player.
Vietnamese football is becoming more and more professional in many ways, and also behind-the-scenes aspects. The salary of the players playing in the V-League is what fans are interested in.
According to the recent revelations, it can be seen that most V-League clubs have frames divided by the level of contribution quite clearly and closely. There are even teams that specifically stipulate the salary between players from its training academy and players bought by the club.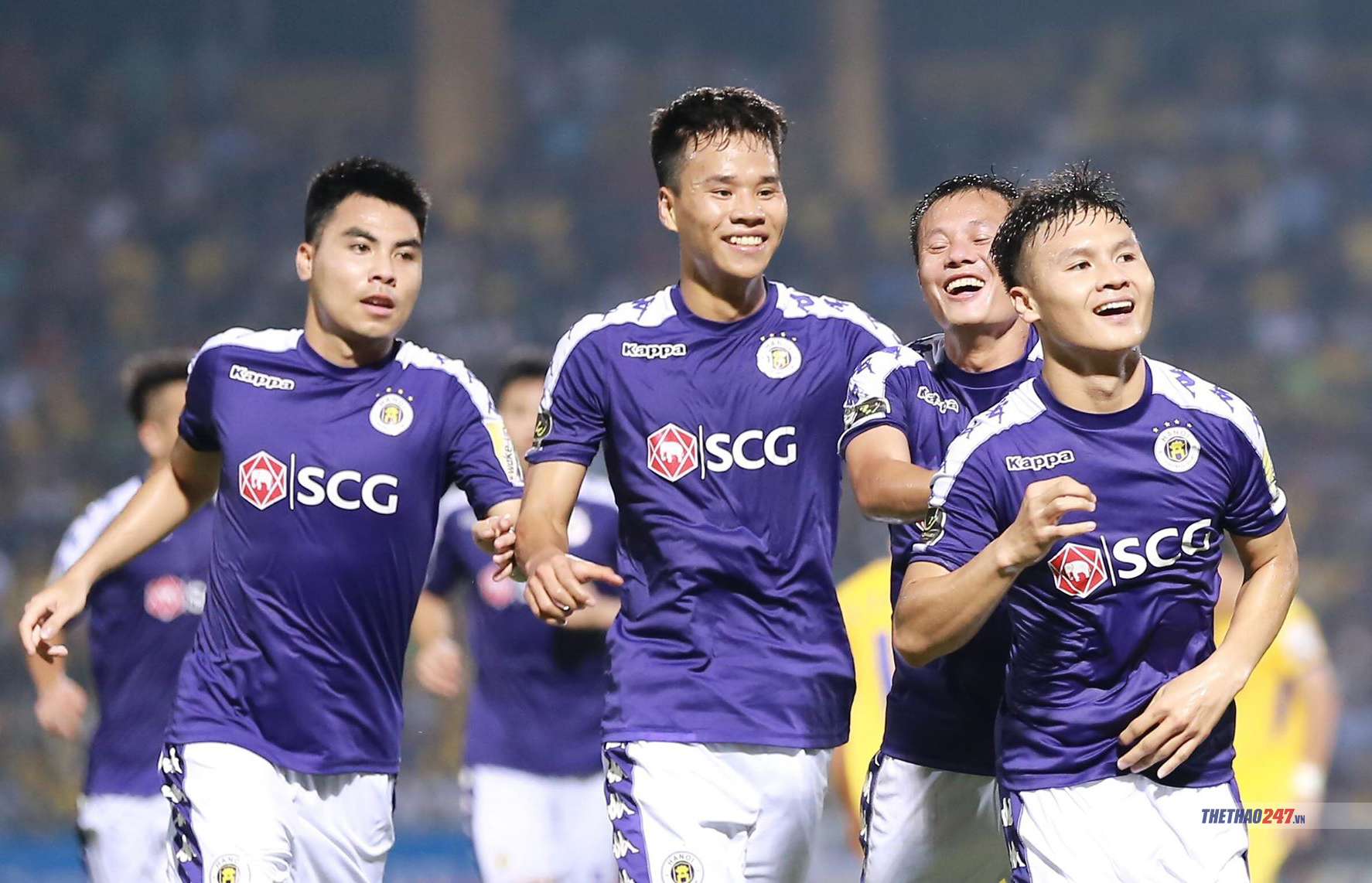 Quang Nam FC pillars such as Huy Hung or Thanh Trung receive salary of 25 million VND a month. Meanwhile, Huynh Tan Sinh, a player trained by the club itself, receives 12 million VND / month (slightly lower than the average salary of players with VND 15 million / month).
Another team also has a strict salary regulation that is the reigning champion Hanoi. Even big big names like Quang Hai, Dinh Trong, Duy Manh, … their salary is not too high as many people think. It is known that these players are still in the ranks of young players, so the amount received monthly is only about 15 million dong.  Doan Van Hau's salary is even lower because this player was born in 1999.
Seniors in the team such as Thanh Luong and Van Quyet receive about 35-38 million VND / month (after tax). And although the salary is only average, Hanoi has a higher bonus rate than most other clubs.
For other teams, the salary of the players also depends much on the financial potential of the club. For example, the team is still considered "poor" like SLNA with average salary for players ranging from 10 to 15 million VND / month (younger players will be less).  Such as Van Toan, Minh Vuong, Hong Duy, ... receive a salary of VND 15-20 million / month. The highest paid team for the players was unexpectedly Than Quang Ninh when players like Mac Hong Quan and Nghiem Xuan Tu received salaries of up to VND 40-50 million / month.
TheThao247 - Tinnhanhonline.vn