Vietnamese-origin Alexander Dang shines, FK Jerve pulls off a 3-2 win
Alexander Dang's brace in the first division of Morwegain impressed coach Park Hang-seo.
Alexander Dang left Nest Sotra after 2 year to join FK Jerv in the first division league. Right after moving here, the forward shone to pull off a win for his team.
In round 18, FK Jerv travel to the strong rival Sandnes Ulf. Despite facing many challenges, Alexander Dang still shone with his brace.
In this match, Kent Aricksen set up Sandness Ulf scored the opening goal in thr 14th minute. After 2 minited, Alexander scored off an equalizer and score the second goal in the second half. The last minutes saw two team earn a goal each, sealing a 3-2 win for FK Jerv.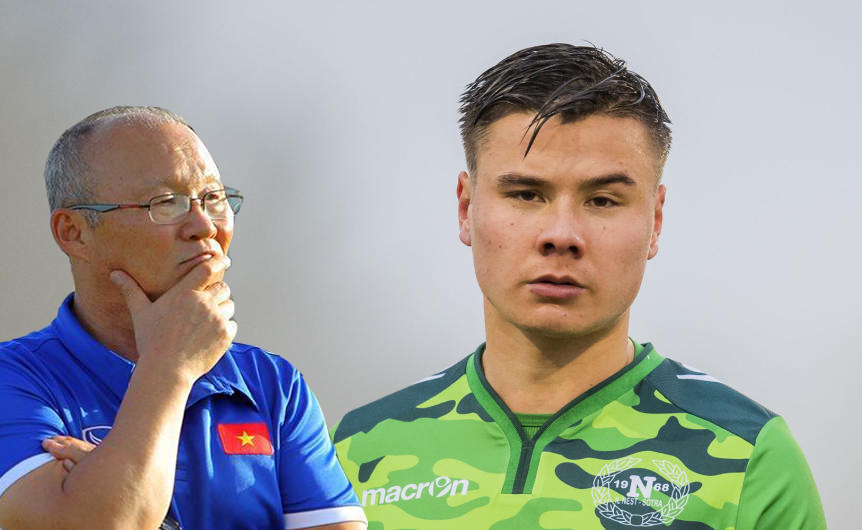 This impressive performance is the ground for him to be summoned up to Vietnam national team.
Due to incomplete Vietnamese citizenship applications, Alex and Filip Nguyen will not be able to make an appearance in the battle against Thailand on September 5. Reportedly, Coach Park Hang-seo and VFF sent a preliminary list of Vietnam with 35-45 names to AFC.
Notably, Coach Park Hang-seo will not have the service of some important pillars like Van Hau and Trong Hoang. Both Vietnamese wing defenders are injured and need about a month to treat and recover.
TheThao247 - Tinnhanhonline.vn