Vietnam U22 stars worried to play in artificial grass field at SEA Games
Midfielder Trieu Viet Hung said that having to play on artificial field at SEA Games 30 will be a disadvantage for U22 Vietnam.
This afternoon (July 22), U22 Vietnam officially joined the second short-term rally in July. Compared to the previous time, U22's Vietnam number increased to 26 players, including 15 of the 18 players in the short-term rally have recently returned.
Also in this focus, some players who are considered pillars of U22 Vietnam have been returned, including Trieu Viet Hung. The midfielder also shared in the first meeting at the PVF Young Football Training Center:
"At any summon, if I have a name on the list, I will be willing and do my best to contribute to the team. Personally, I always try to practice and play very well to take over the trust of Coach Park Hang-seo.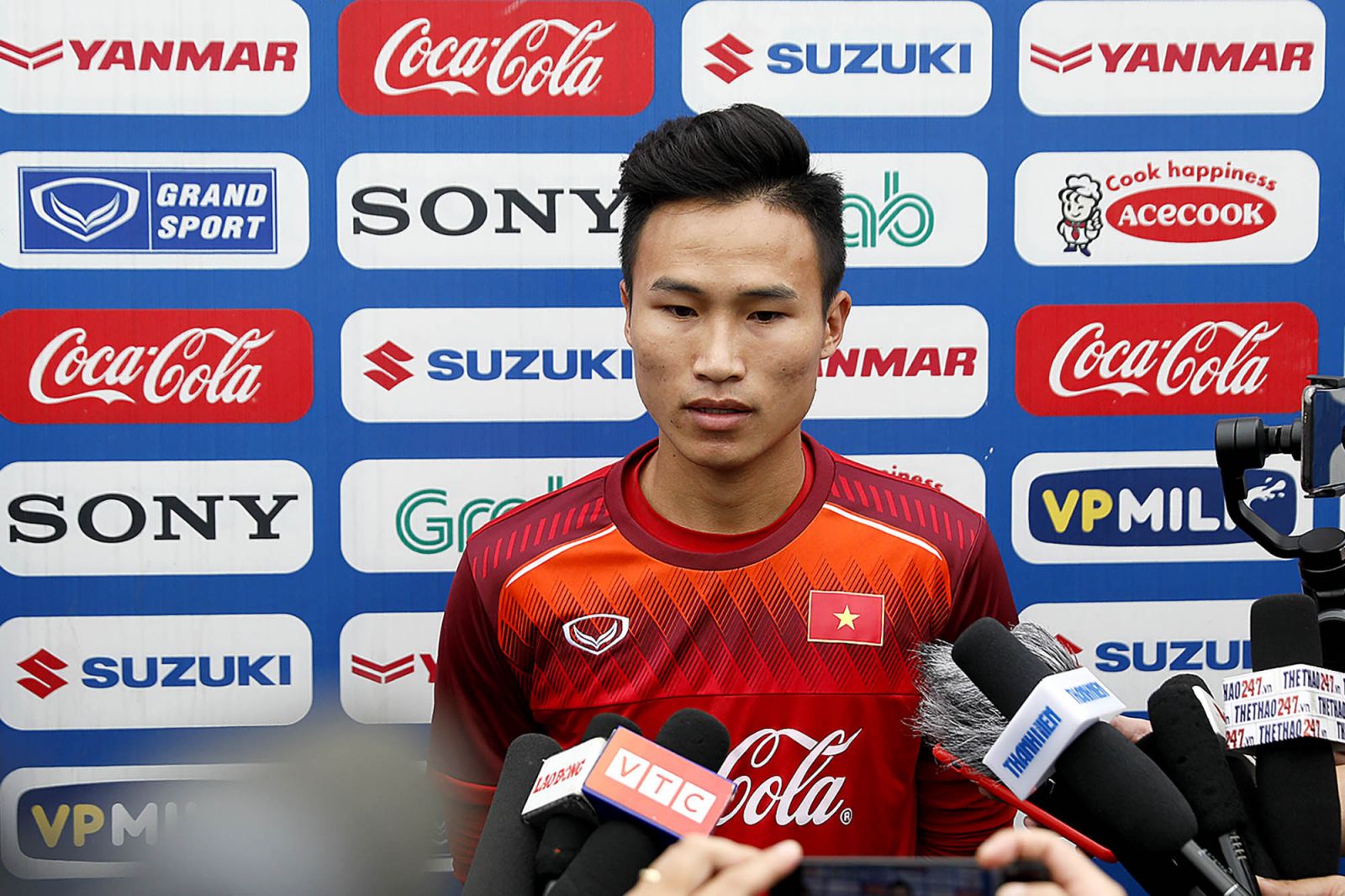 Between U22 and the national team, of course there are gaps but it is not too much. The biggest shortage for young players is the experience and competitive opportunities. With these short gatherings, it is relatively difficult for players to get used to the exercises from the coaching staff. However, each person still needs to try to absorb as much as possible. "
Before the host country of SEA Games 30 was decided that the matches in the men's soccer game will all play on artificial grass ground, HAGL's players expressed concern: "Kicking on the artificial grass field will be more difficult than natural grass because the artificial surface is harder, so it will be more difficult to handle the ball, it will take a long time for the players to get acquainted. In HAGL, although there is an artificial grass field, the team rarely uses it "
U22 Vietnam will train at the PVF Young Football Training Center from July 22 to July 24. During the day, the team will have a practice match with Viettel club on the afternoon of 24/7. From now until the 30th SEA Games, U22 Vietnam Focus will definitely continue to have many changes and the most worthy players will be present in the final focus.
TheThao247 - Tinnhanhonline.vn