Vietnam thrashes Timor Leste 16-0 in ASEAN tournament
Thể Thao 247 - U15 Vietnam clinched a 16-0 win over U15 Timor Leste in AFF U15 Girls championship 2019, temporary on top of group A.
After a favorable opening win, U15 Vietnam was confident to fight Timor Leste- the weakest team. Head coach Nguyen Thi Mai Lan decided to gives opportunities for young players such as goalie Nguyen Thi Van Lien (1), defender Ngo Thi Thanh Truc (15) and midfielder Nguyen Thu Trang (16). The other positions were unchanged.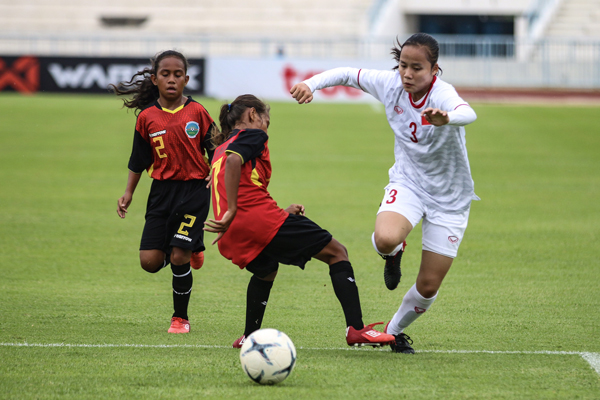 Vietnam dominated the game and scored its first goal in the first minute by Tran Nhat Lan (07). The rival Timor Leste proved to be weak in experience and professional skills yet their stable defense should be highly appreciated.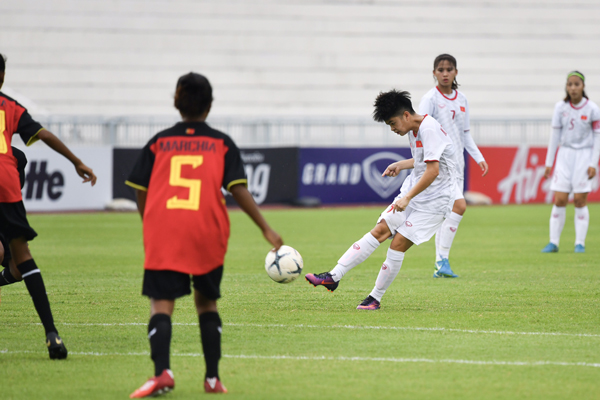 After the first half, U15 Vietnam had scored 10 goals. The second half saw Vietnam main domination since they possessed the ball in the rival's side and added to the scoring 6 goals.
U15 Philippines had a 5-0 victory over U15 Myanmar yet Vietnam got 6 points after 2 wins and temporarily became group winner.
U15 Vietnam has one more match against U15 Myanmar which decides their ticket to the next round.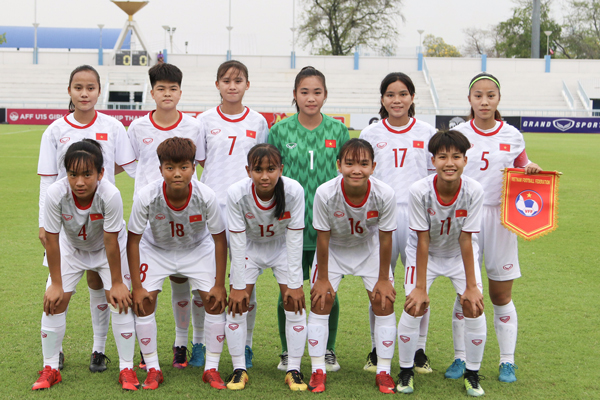 U15 starting XI:
Goalkeeper Nguyen Thi Van Lien (1), Ho Ngoc Bao Han (3), Nguyen Thuy Linh (4), captain Le Thi Bao Tram (5), Nguyen Thi Nhu Quynh (6), Tran Nhat Lan (7), Bui Thi Thuong (11), Ngo Thi Thanh Truc (15), Nguyen Thu Trang (16), Ho Thi Thanh Thao (17), Pham Thanh Huyen (18).
TheThao247 - Tinnhanhonline.vn