Vietnam forward Van Toan points out the biggest rival of Vietnam at FIFA World Cup 2022
After the draw for FIFA 2022 World Cup second qualification, Vietnam forward Van Toan stated that the biggest rival of Vietnam is .... Vietnam itself.
On July 17, in Kuala Lumpur held the second qualifier draw of Asia zone. Vietnam was drawn into group G with UAE (Pot 1), Thailand (Pot 3), Malaysia (Pot 4) and Indonesia (Pot 5). This is considered a same level group, with UAE slight better than the others.
However, HAGL player Van Toan claimed this is a comfortable group for Vietnam since there are the presences of 4 ASEAN giants.
"Vietnam got some luck to face all regional rivals. They will not to take a long flight, then have more time for training".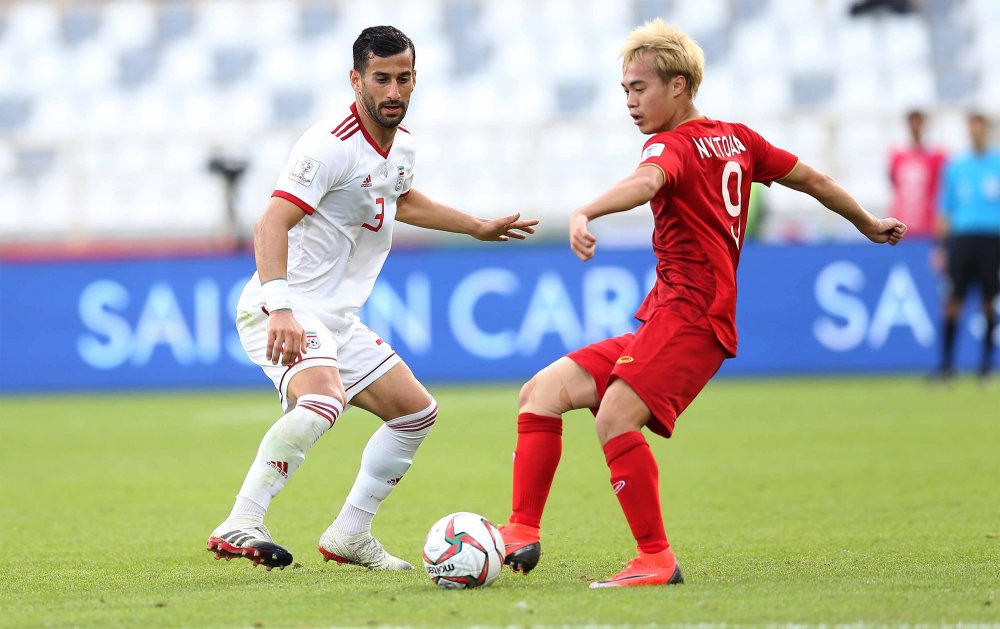 Speaking on the biggest rival of Park side, the 23-year-old asserts that the biggest rival is themselves:
"I think the biggest rival of Vietnam is itself because if we are not confident, we can't overcome anyone.
If Vietnam want to reach top 12 strongest teams competing for 4.5 slots in Asia to attend World Cup 2022, they should set their mind to win every game. Vietnam performed impressively in the recent time. Hope that they will do better in this second round.
For myself, I will try my best to keep this form and play with high spirit in the upcoming matches" - HAGL forward shared.
This season, Van Toan is one of the few players who are flying high, with 6 goals scored and ready to run for the Top Scorer of V-League 2019.
TheThao247 - Tinnhanhonline.vn