'Vietnam cancels the game with Nigeria', VFF representative said
Recently, General Secretary of Vietnam Football Federation, Mr. Le Hoai Anh has revealed more clearly about the friendly match plan between Vietnam team and Nigeria team in the near future.
At the recent press interaction at the Vietnam Federation Headquarters, Secretary General Le Hoai Anh revealed more clearly the plans of the national team level in the upcoming busy period. In the context of Vietnamese football is determined to maintain and succeed after a series of recent big campaigns, VFF is planning for both the national teams and the U23 team before the upcoming campaigns.
'As you know, the end of this year will be a very busy period for Vietnam football. After two successful matches in the 2019 King's Cup, Vietnam national team almost certainly reached the no. 2 seed group before entering the 2022 World Cup Qualifiers Asia section.
To prepare for the national team towards these important matches, VFF is planning to arrange for Vietnam to play 2 friendly matches in September. However, Nigeria match is not included in this plan", said Le Hoai Anh.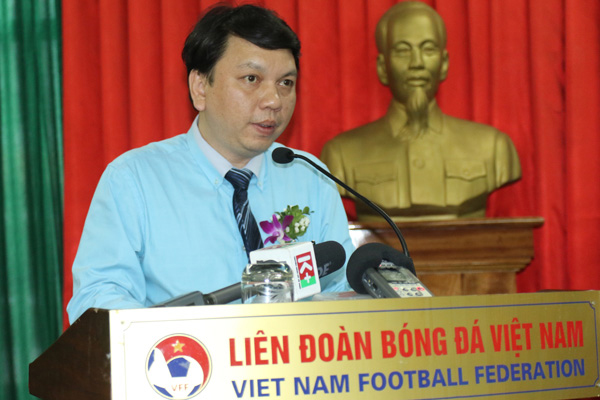 Recently, the President of Nigeria during his visit and working trip in Vietnam also expressed his desire to hold a friendly match between two National teams to strengthen cultural exchanges between the two countries. However, our plan is to propose the friendship between two teams at level U23 instead of the national level. We are looking for the right time for the U23 team to play against this opponent before Sea Games.
"We think that U23 Nigeria is a more suitable opponent instead of the national team. Nigeria is a very developed football background in Africa. Their team is ranked 3rd in Africa and 42nd in the world. Fighting against U23 Nigeria will certainly be a great occasion for U23 Vietnam to accumulate experience before entering the Sea Games later this year".
Talking about the training plan of U23 team, Mr. Le Hoai Anh also revealed the latest information about coach Park Hang-seo:
'Before U23 Vietnam competes in the 30th Sea Games, we will look for non-Southeast Asian teams of the same age to compete in September and October. This time, if we don't play in Vietnam, we will plan to let U23 team go abroad to play.
We will not go to training in the Philippines ahead of the Sea Games as planned. Vietnam head coach Park Hang-seo asked that we would train for  U23 Vietnam after Sea Games preparing for AFC U23 Championship 2020. It would be Korea'.
TheThao247 - Tinnhanhonline.vn