VFF facilitates best conditions for U15 and U18 teams attending AFF tournaments
Recently, VFF made a visit and encouraged U15 and U18 national teams which practicing at PVF youth training for AFF U15 and U18 championship 2019.
On behalf of the executive board of the two teams, head coach Dinh The Nam (U15 National Team) and coach Hoang Anh Tuan (U18 National Team) thanked VFF leaders for their interest and favorable conditions for their teams.
The accommodation, training at PVF youth football training center with modern facilities, high-quality training system and functional rooms have made coaching teams fully active in training. Besides, the nutrition condition for the players is also paid special attention and satisfied by VFF leaders, thereby helping the players have a significant improvement in fitness.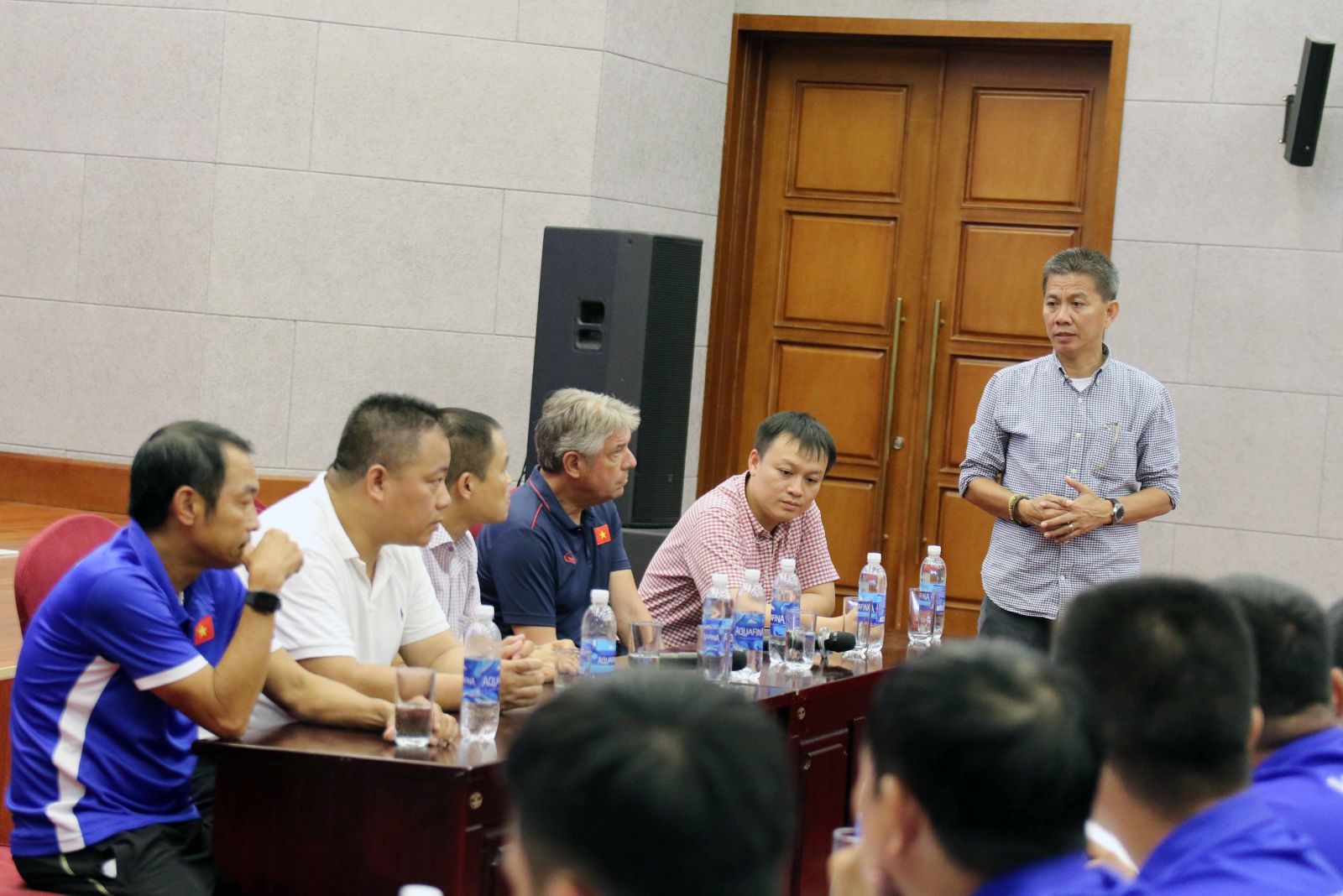 The upcoming training in Japan is a very good chance for the coaching team to complete the lineup and playing style before entering the AFF U15 Championship 2019 and AFF U18 Championship 2019, towards the next important goal is the 2020 AFC U16 and U19 Qualifiers.
U15 National team will set out to train at the J-Green Sakai Training Center (Osaka, Japan) on July 8. Coach Dinh The Nam and his men will have 3 training games in turn on July 10 (against Vissel Kobe), on 15/ 7 (against   Gamba Osaka) and July 18 (face Koukoku High School).
On July 20, the team will return to Vietnam Youth Football Training Center to complete the final preparation before setting out for the 2019 tournaments held in Thailand from July 27 to August 9, 2019.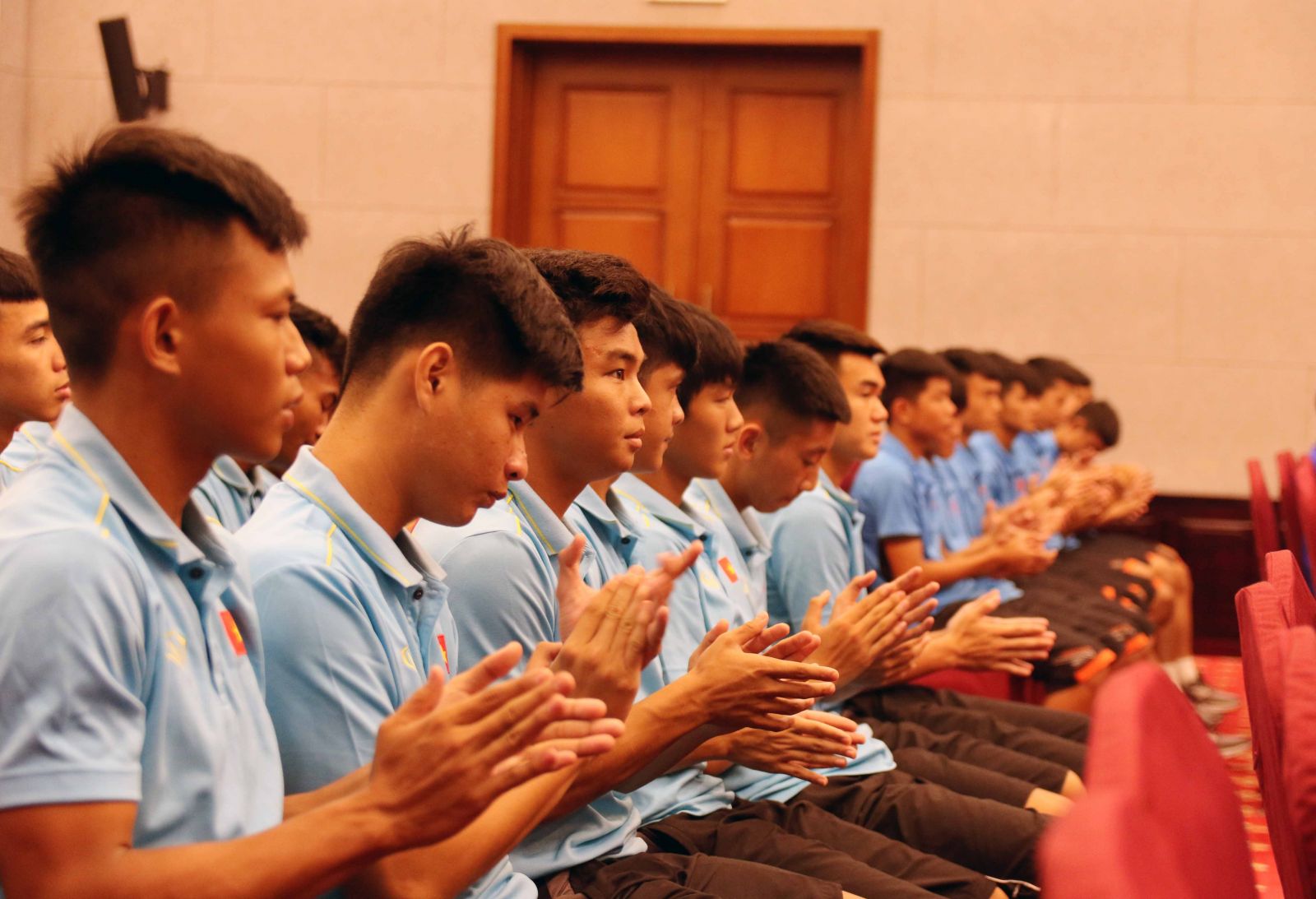 For U18 National Team, coach and coach Hoang Anh Tuan will set up a training course at Japan Gotemba from July 15 to July 26, with competitions including: Kanagawa University team (July 17), Sanno University team (July 21) and Nihon Kougakuin University team (July 24).
At the end of the training course in Japan, U18  team will return to Ho Chi Minh City to continue preparing for the 2019 AFF U18 Championship which will take place in Ho Chi Minh City and Binh Duong from 5 to 18 August , 2019.
Read more:
>>> HAGL coach explains Xuan Truong's substitution in Quang Nam match
>>> Xuan Truong on the pitch, HAGL lost at home
>>> Coach Park Hang-seo receives good news from Phan Van Duc
TheThao247 - Tinnhanhonline.vn