V-League 2019 transfer market: Hanoi replaces Dinh Trong
The transfer market in V.League 2019 season starts from June 11 to July 8. All clubs have made changes to prepare for the second leg.
Hanoi FC aimed at Dinh Tien Thanh
Dinh Trong will be absent in all the upcoming matches in V-League 2019. Therefore, Hanoi FC is forced to search for a player who can afford to fill the gap.
According to Goal, the capital team is aiming at Dinh Tien Thanh, a player who has just broken up with Thanh Hoa Club. In this season, Tien Thanh played as a defensive midfielder and went to the football field for 13/13 matches.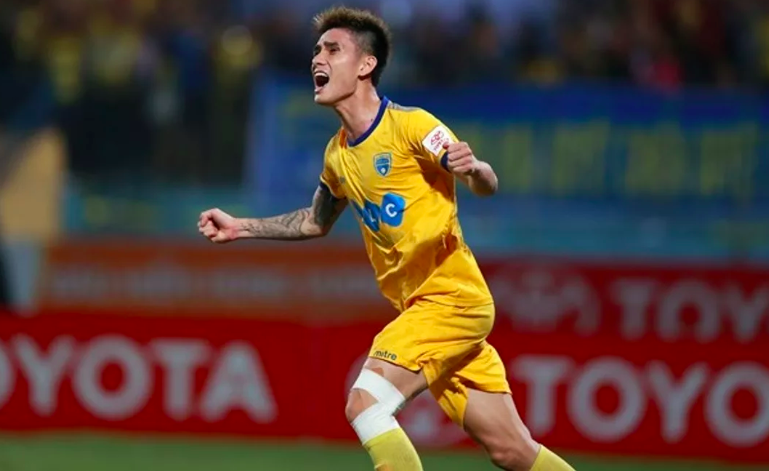 HCMC welcomes Nigerian rookie, parting with Vinicius
In the afternoon of June 28, HCMC launched rookie Ismahil Akinade from Nigeria. It is likely that either Matias Jadue or Joel Vinicius will have to leave. Louis Ewonde had earlier renewed the contract, so HCMC had a surplus of foreign players.
According to the news from Goal, Who to leave will be Joel Vinicius, he will wear Song Lam Nghe An jersey. This was the biggest surprise in the transfer window in the 2019 V-League as Vinicius was one of the best strikers in the first leg.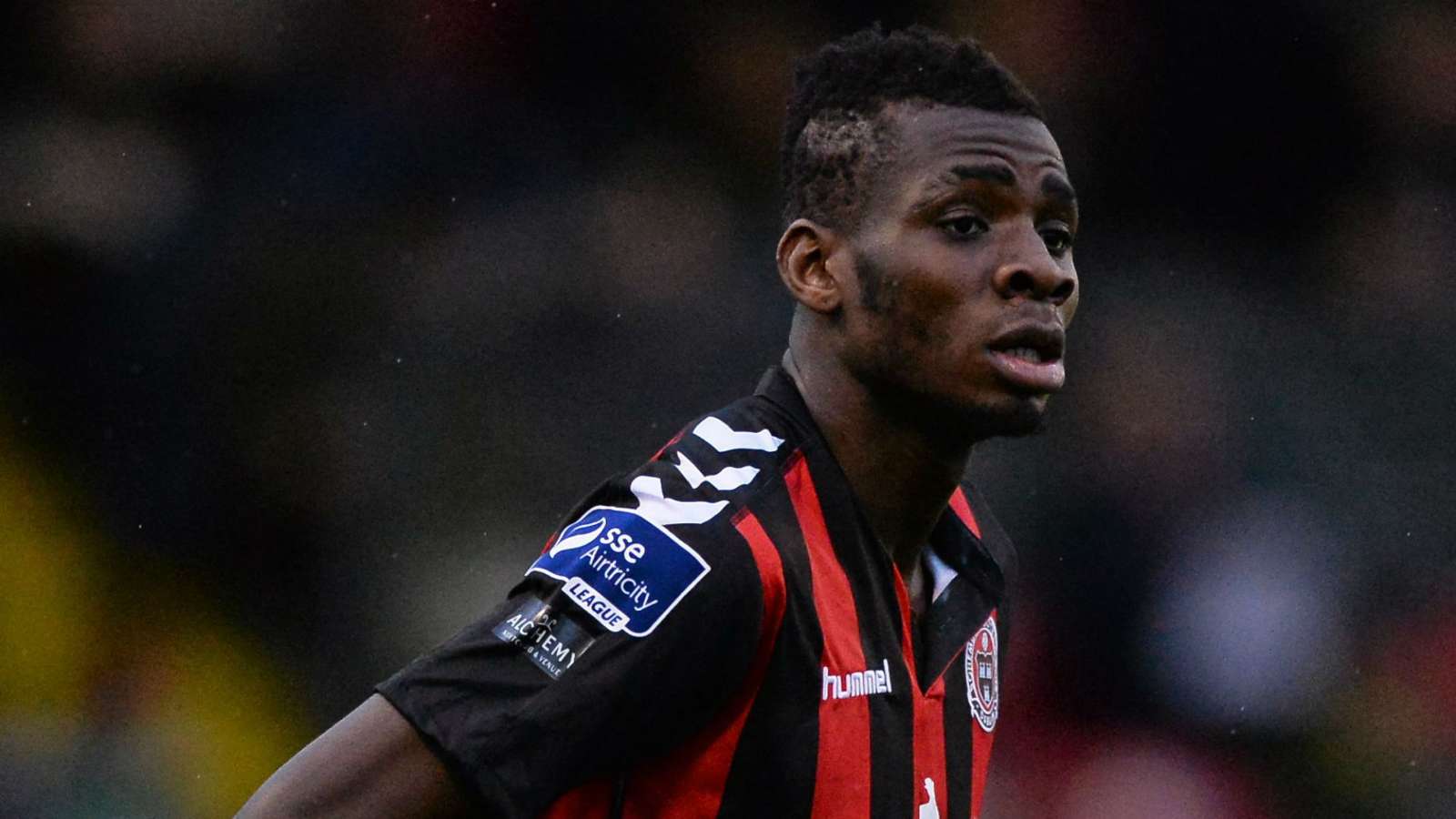 Ho Chi Minh City bid farewell to Son Hai, welcomed Thanh Phu
Ho Chi Minh City decided to bid farewell to goalkeeper Nguyen Son Hai, who used to play for U19 Vietnam team generation 1993-1994. He will have to make room for Nguyen Thanh Phu. Last season, Thanh Phu played for Ba Ria Vung Tau club in the 2018 Second Division, however, the goalkeeper was banned from playing for nearly a year due to the arbitration incident in the play-off match against Pho Hien. After returning, he was registered by the club in the competition.
Hai Phong welcomed the forein player
Coach Truong Viet Hoang had a supplement in terms of personnel after the departure of a series of pillars, which was central defender Hoang Vissai. The 33-year-old Nigerian player used to wear Can Tho, Quang Nam, Thanh Hoa and Ninh Binh. However, he has been unemployed for half a year and will return in the second phase of V-League 2019.
Hai Phong wants to recruit Dinh Luật and Vo Ly
According to Goal, Hai Phong FC is aiming for two names: central defender Dinh Luat and striker Vo Ly. In the past, Dinh Luat once had a short time in Hai Phong in V-League 2011. At that time, the port city team played very badly and faced the risk of relegation. They have to spend up to 3.5 billion to borrow Dinh Luat from Saigon Xuan Thanh!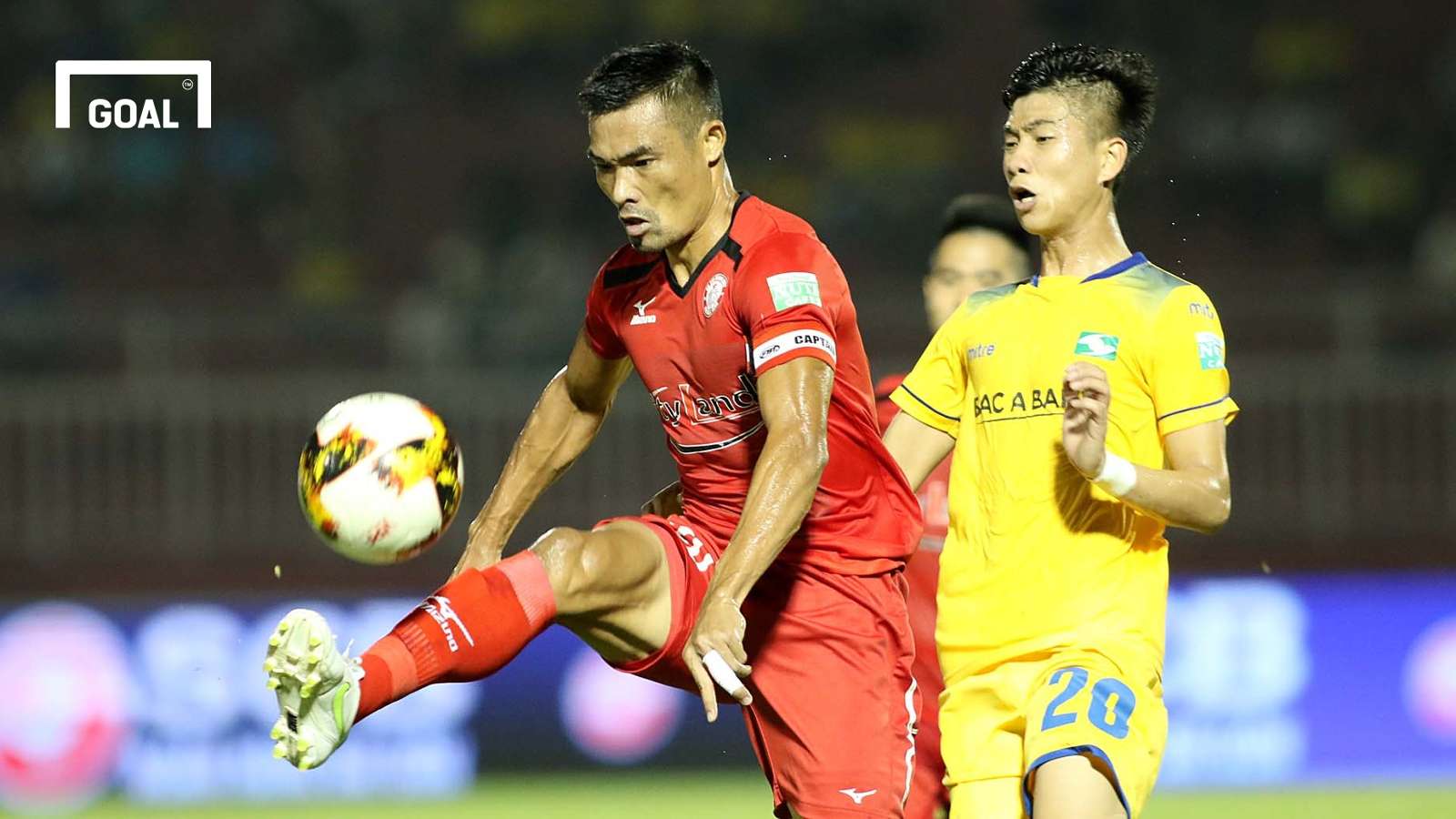 Dinh Bao and Quoc Trung all have new berths
After only 2 days of breaking up with Hai Phong Club, the duo of Dinh Bao and Quoc Trung found a new berth. Specifically, Dinh Bao will wear Sai Gon FC shirt while midfielder Quoc Trung joins Thanh Hoa. They both leave in a free transfer form. Losing 2 pillars of Dinh Bao and Quoc Trung in the mid-season clearly will cause Hai Phong difficulties.
Thanh Hoa is about to let Monday Samuel leave
Monday Samuel played quite impressively in the position of left-back, he contributed greatly to the success of Thanh Hoa FC in the first leg of V-League 2019. However, the management team considered and decided to spend foreign quote for a more important position, instead of a winger. Thanh Hoa is aiming for a foreign striker who can share with Gordon Rimario.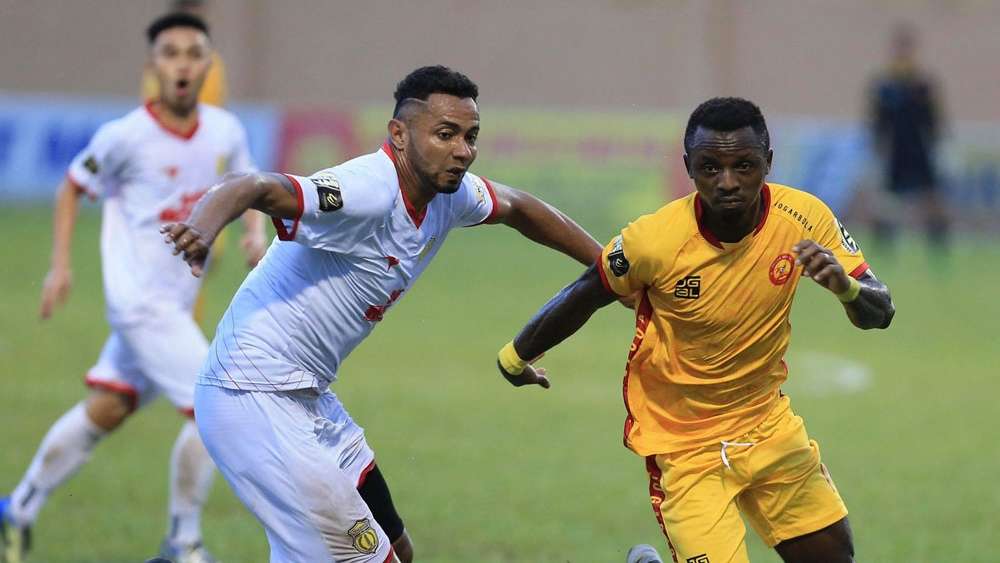 Viettel broke up the top scorer V-League 2019
Joao Paulo Sales de Souza - striker leading the top scorer list in V-League 2019 has been terminated by Viettel club. The team recruited Bruno Cunha Cantanhede at the end of the first leg. What the 31-year-old striker has shown is not impressive enough although he is leading the top scorer list in V-League 2019 with 7 goals.
Joao Paulo owns a height of up to 1.88 meters, he has the ability to move and choose positions as well as finishing in the penalty area very well. However, Paulo does not have much contribution in Viettel's general play.
After parting with Viettel club in the middle of the season, Brazilian striker also got a new berth. It is the second ranked club in Thai League 2, Army United. In the past, Paulo played in Thailand in Bangkok FC and Rayong PTT.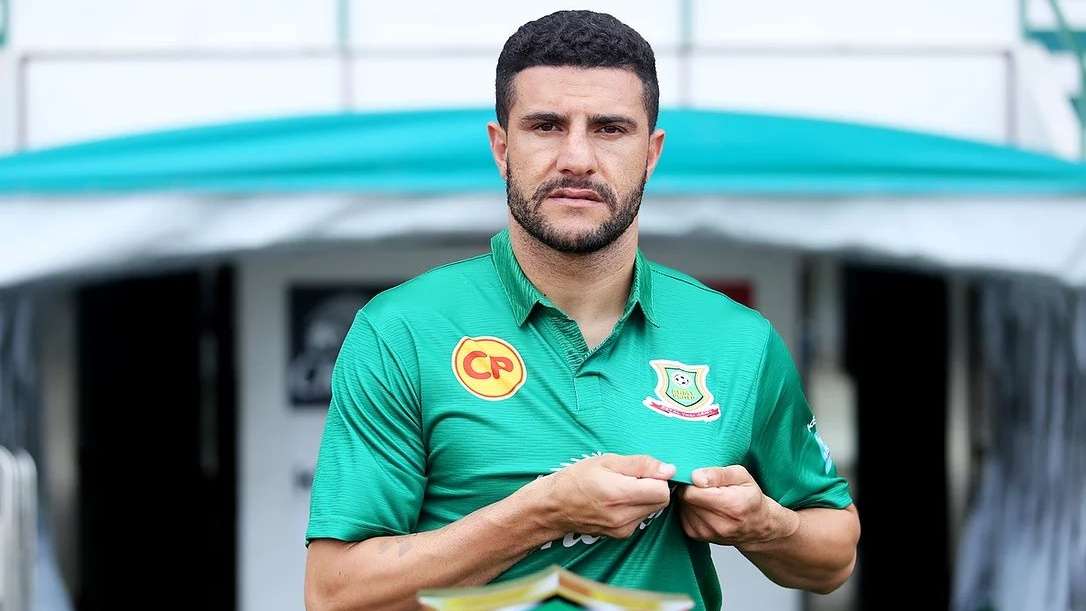 Hanoi FC finds foreign player to replace Oseni
Hanoi FC is rushing to search for foreign soldier to replace the gap left by Oseni. The main striker of the capital football team suffered a serious injury and had to quit playing for the rest of the season. Most likely, Oseni will have to go abroad for trauma surgery.
In this context, Hanoi FC is rushing to find a solution to replace this player in the second phase of V-League 2019. According to coach Chu Dinh Nghiem, Hanoi FC has a backup plan for Oseni in the upcoming match. At the same time, Hanoi FC coaching board is expeditiously planning to find a replacement.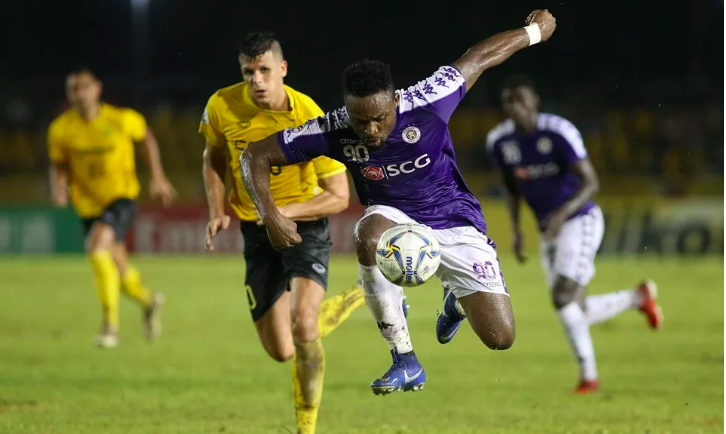 TheThao247 - Tinnhanhonline.vn