The Kirins defeated top-flight Chiangrai, Dang Van Lam awarded 'Man of the match' title
The Vietnamese-origin goalie performed excellently in Muangthong win over top-flight team Chiangrai United.
On July 21, Muangthong United went on a game against Chiangrai United at SCG home in round 19 Toyota Thai League 1. This was considered a difficult game for Dang Van Lam side since Changrai is sitting at the second place on the table and stays unbeatable in 8 consecutive matches including 6 wins.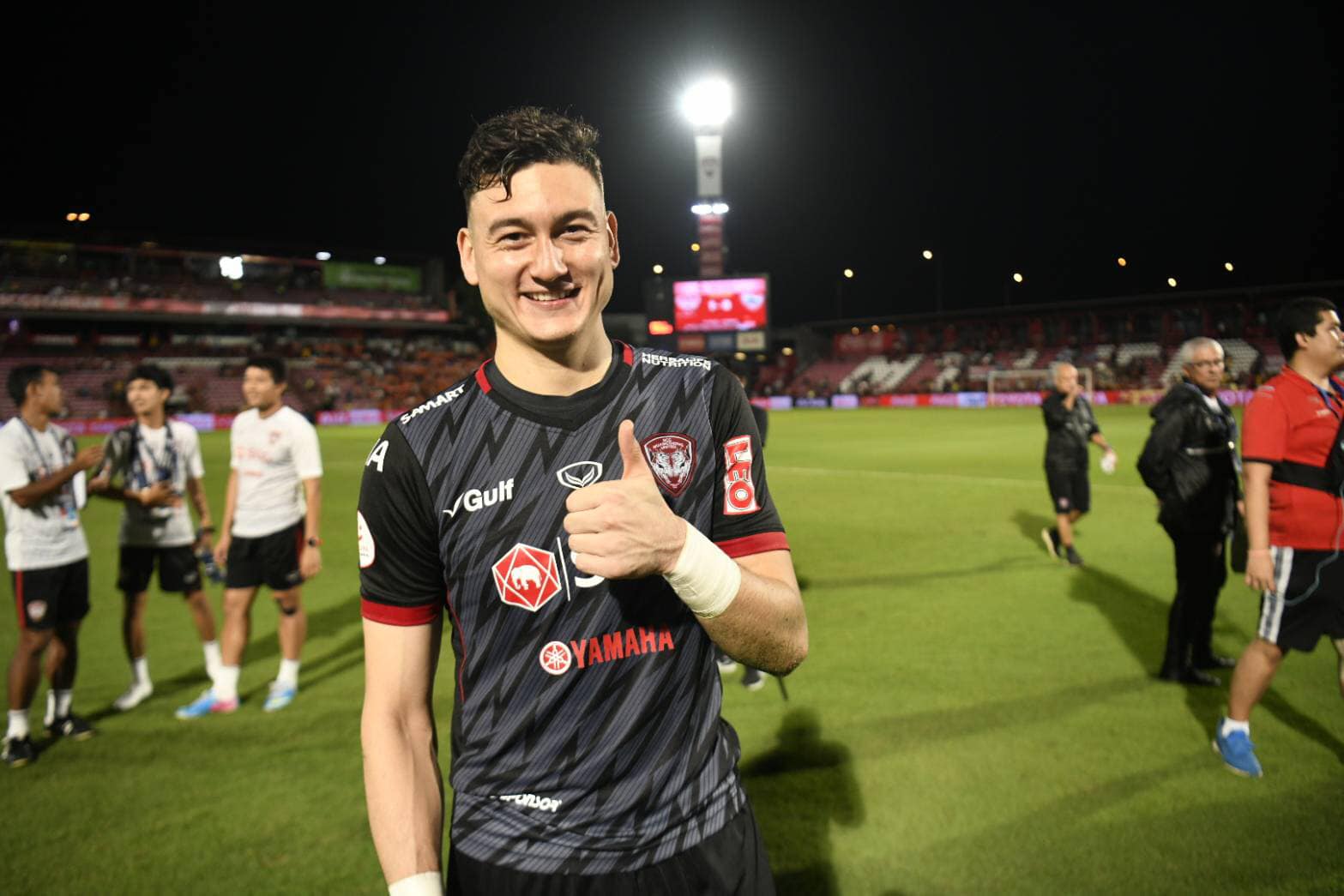 However, Muangthong United pulls off three points by Dang Van Lam excellent saves, with its home advantage. The only goal for the Kirins was made by Brazilian player Derley.
Dang Van Lam was the hero of the match with his excellent performance to save the net for Muangthong United. His contribution was worthy of recognition when he was voted 'The Man of the Match'.
The triumph helped Muangthong United climbs to 9th on the table of Thai League. Notably, Muangthong United got a 5 unbeatable match streak including 4 victories.
TheThao247 - Tinnhanhonline.vn