Thailand new coach Akira Nishino desires to make Thailand the Asian powerhouse
Japanese captain pledged to do his best to bring Thai football back to compete with the strongest teams in Asia.
Japanese coach Akira Nishino has officially signed a contract to take over the position of the national team and U23 Thailand. He announced that he would do his best for 'War Elephants' to compete with Asia's leading football powerhouse.
The 'Changsuek' had no official coach since Milovan Rajevac was fired after a disappointing 2019 Asian Cup campaign in January.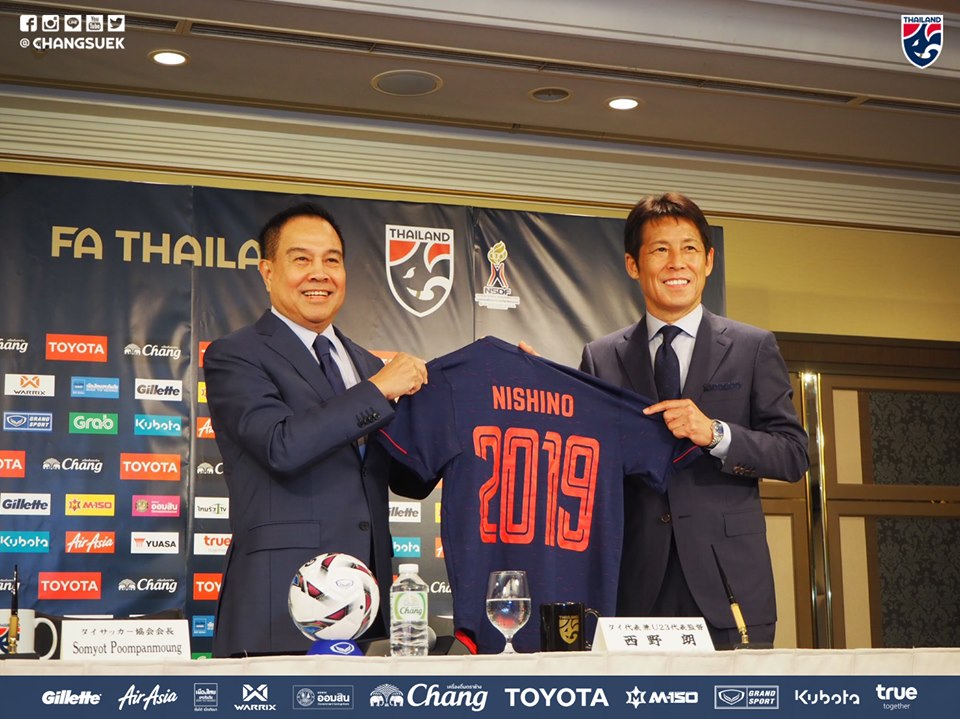 Nishino, who led The Blue Samurai to the 2018 World Cup knockout stage, yet resigned after the tournament in Russia to become technical director of the Japanese Football Federation, said he was happy to be a coach again.
"Asian football has very high standards and competition becomes more difficult. But I have experience in training some J-League clubs and Japan's national teams", he said.
"I had the opportunity to interact with lots of coaches from other countries in the World Cup and also learn a lot from them".
"I have never worked abroad, so this job brings me a new challenge and I know it will not be easy".
"I will try my best to help the Thai national team strong enough to fight against some of the top Asian teams, including the Japanese national team".
"I had a long discussion with the FAT president and was informed about their football development plan in Thailand".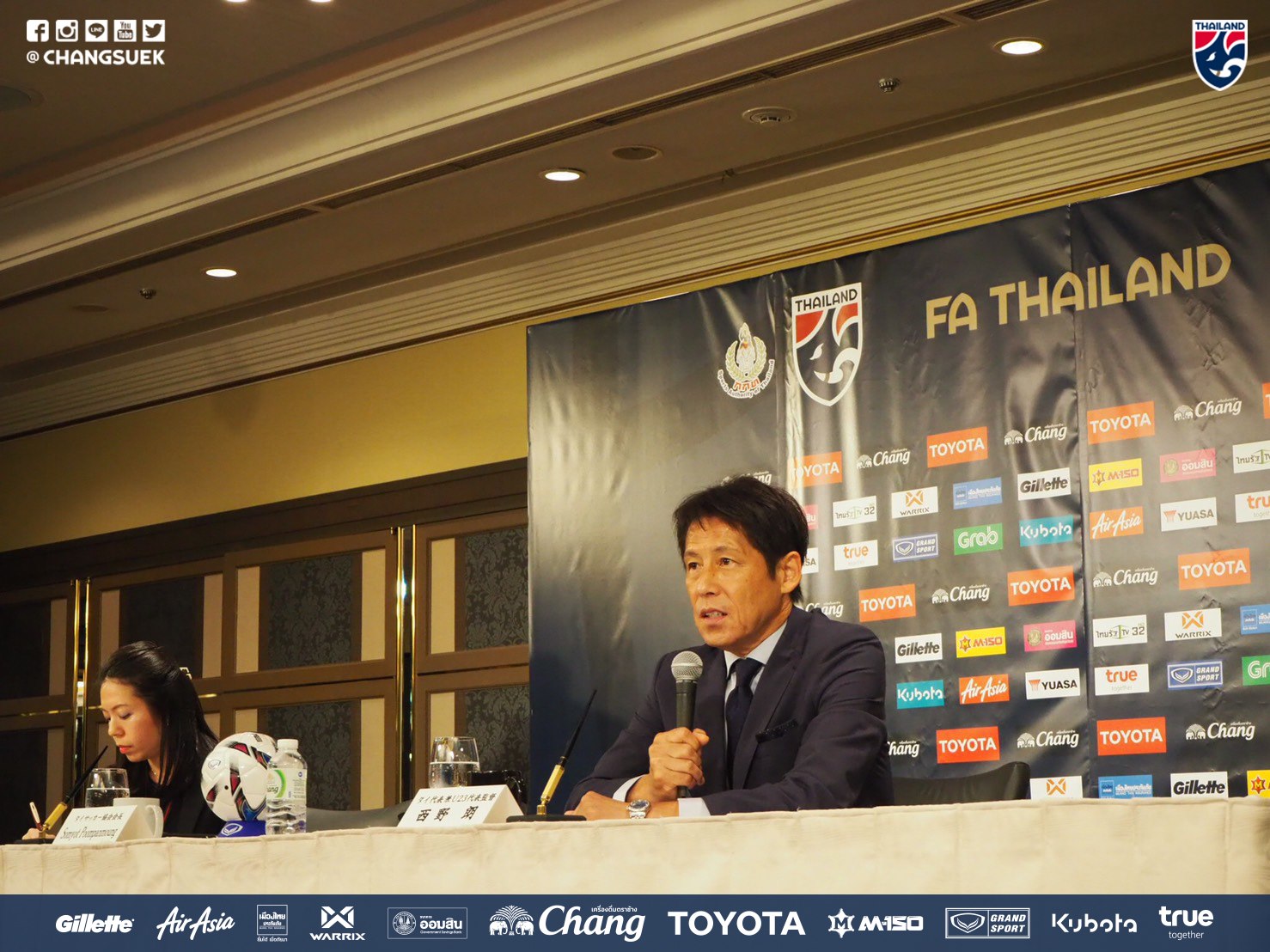 Nishino said first, he needed to understand Thai football and the existing system in the country.
"I watched some Thai League matches [last month] and I think there is a lot of work to do and there are many things for me to learn", he said. "I know that there is not much time for us to manage before the World Cup qualifier".
"I will try to gather the strongest team as much as possible, but I know that all Southeast Asian teams will always try their best to defeat the Thailand national team. It will not be easy because the United Arab Emirates is also a very strong team".
"We also have other major tournaments like SEA Games and AFC U23 Championship waiting ahead".
"Besides welcoming Vietnam and Indonesia in the first two matches of the World Cup qualifiers, we will also have to head to the SEA Games and the AFC U23 Championship and these are different competitions".
TheThao247 - Tinnhanhonline.vn