Thailand coach states to defeat Vietnam in World Cup 2022 second qualifiers
In the recent share, Thailand head coach Akira Nishino is keeping high hope on Thailand NT to defeat Vietnam in World Cup 2022 Qualifiers.
After his signing ceremony, Mr Nishino shared of his thought on Thailand group at the second qualification and was determined to win over Vietnam.
'We all crave for developing Thailand. Initial discussions made me decide to take this job. I am certain that Thailand could reach World Cup and AFC U23. However, it depends on the cooperation of each person".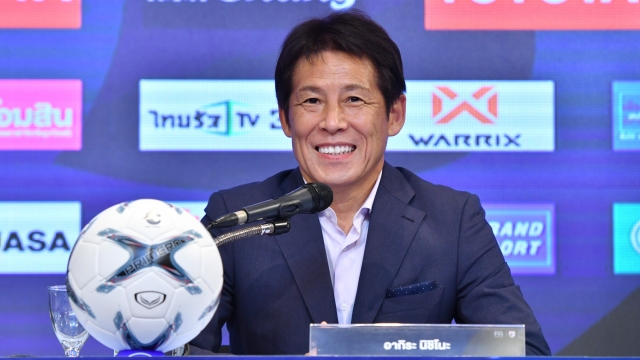 At first, I want to overcome this period to reach the third qualification. The opening match of Thailand is to face Vietnam. I want to defeat them.
Despite little time to prepare, I think Thailand players could enhance their strength themselves. From my own experience, I believe I can help lift Thailand up to a new level".
Thailand was drawn into group G with Vietnam, UAE, Malaysia  and Indonesia. In the opening match, Nishino and his men will face Vietnam on Sep 5.
The Japanese strategist faces some difficulties since Thai clubs refused to release its players early. Accordingly, Nishino has only ten day to prepare tactics to encounter Vietnam.
TheThao247 - Tinnhanhonline.vn