Thailand coach Nishino to take ten days to defeat Vietnam
Thailand new head coach Akira Nishino has not made any long-term promises yet he stated that the 'War Elephants' are taleted enough to reach the World Cup finals and the Olympic Games.
Mr. Nishino shared in his first meeting with Thai media on Sunday, "I have had the opportunity to observe the Thai national team players in the past and I think they have the ability to make it to the World Cup finals and the Olympic Games.", Bangkok press quoted.
The 64-year-old former Japan coach said it would be better "if we take the things on a match-by-match basis. I think it is too early to set any long-term goals. The first thing is to prepare ourselves and try and beat Vietnam in our first World Cup qualifier."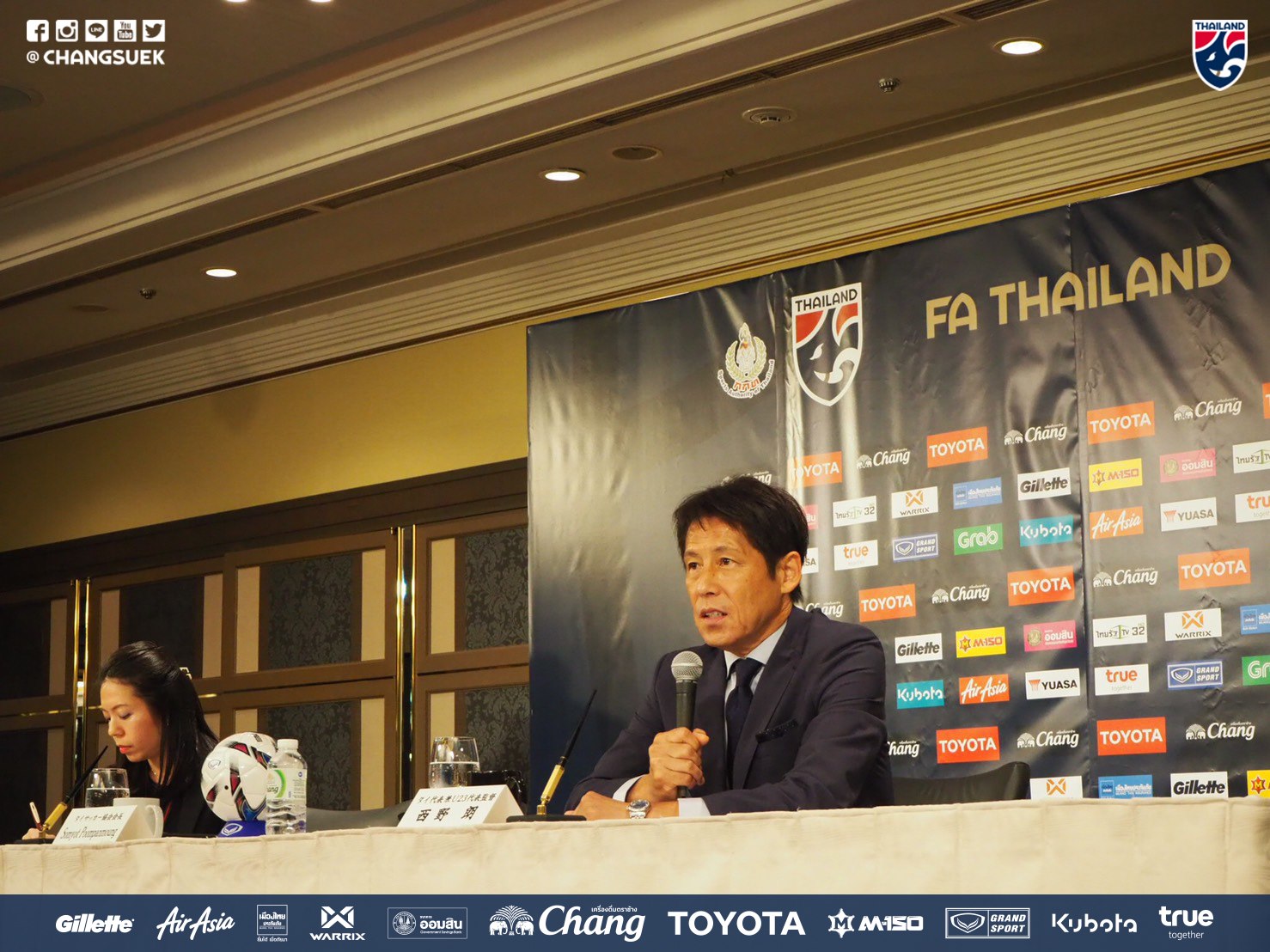 Thailand was drawn into group G, with its opening match facing Vietnam in a home game on September 5. "I think 10 days will be enough to prepare the team for the Vietnam game",  added Nishino.

"Thailand group resembles the SEA Games tournament with so many Asean teams in there. It makes things easier in the sense that we won't have to travel long distances, but it doesn't necessarily mean that it will be easy for us to make it to the 12-team third stage of the 2022 World Cup qualifiers".
Nishino is going to visit Thailand alone with the hope to be assisted by the local coaching team.
"I think the Thai coaches are good enough to help me with the task of building up strong national squads," he said.
FAT president also stated that he will give Nishino freedom.
"There will be no interference in his work from the FAT", said Somyot.
The FAT chief would not reveal the details of Nishino's contract but added that there was a term that allows FAT to review Nishino's performance after every tournament.
TheThao247 - Tinnhanhonline.vn