Thailand announces ticket price for Vietnam clash in King's Cup
Thể Thao 247 - FAT announces the price for match tickets in King's Cup, especially in Vietnam clash.
Since Vietnam and Thailand clash attracts a lot attention, fans can buy ticket right before the match in Chang Arena stadium or via website www.thaiticketmajor.com.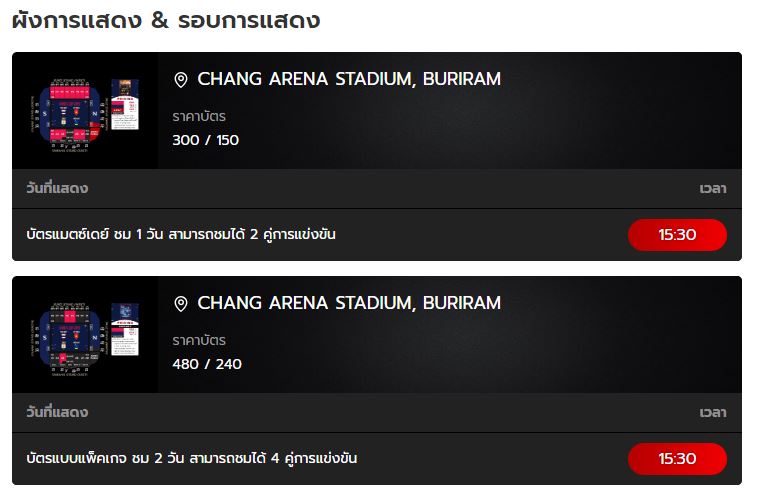 There are 2 types, 300 Baht (10USD) and 150 Baht for 2 matches a day, 480 Baht (15USD) and 240 baht (4 matches in 2 days) with fans of 'Changsuek' to be discount 5%.
King's Cup 2019 promises to be the most interesting in recent years. It is because of Vietnam who took away number one position of Thailand. Thailand even arranges to face Vietnam as soon as possible.
Sirisak Yodyardthai stated to defeat Vietnam by all price. The match will kick off on June 5.
TheThao247 - Tinnhanhonline.vn