Thai fixes the signing date with Nishino, announces shock salary
Thailand media confirmed that Nishino will travel to Thailand for world after the World Cup 2022 qualifiers draw.
After it gets much concerns, Thailand media announces a good news to Thai supporters on Nishio's comeback.
Earlier, many rumored that The Japanese coach worries that Thailand will be pooled in a heart-fought group yet some sources said he denied the rumored since he once led the Japanese team to the knockout stage in World Cup 2019.
Mr. Nishino will take over 2 Thailand football national teams. He will receive $80,000 a month , 4 times higher than Vietnam head coach Park Hang-seo.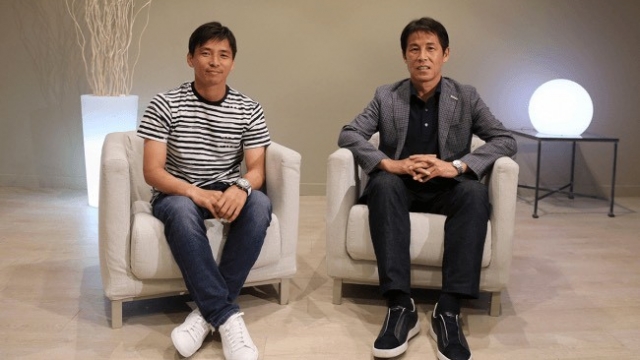 Mr Nishino visited and scouted 2 matches in Thai League 2 weeks ago. He praised Thai football and shook hands with FAT president.
But Coach Nishino returned to Japan and announced that there was no agreement between him and the Thai Football Federation. Even Thailand leaders have thought of a fail contract with Nishino and consider inviting former Chelsea manager Avram Grant.
In the upcoming 2022 World Cup qualifiers, Thailand is in Group 3. They will have to face strong teams in Group 1 and 2, including the possibility that Thailand will face Vietnam. This will be an interesting confrontation not only between 2 football teams of Southeast Asia but also a match between Coach Park Hang-seo and Akira Nishino.
TheThao247 - Tinnhanhonline.vn