Quang Hai was praised by Altyn head coach after the great first leg battle in AFC Cup 2019
Altyn Asyr 's Yazguly has hailed Quang hai for his excellent performance in the AFC Cup semifinals.
Hanoi won over Altyn Asyr in AFC Cup inter-zonal semi-finals 2019. Quang Hai, scoring 2 goals to Altyn Asyr net, was awarded as the man of the match in the first leg of AFC Cup inters zonal semifinals. Besides Van Quyet's decisive goal, the two other goals belong to Quang Hai.
"My goals are just normal", Quang Hai shared, "I didn't have any secret with my high form. I always attempt in each training session, try my best and complete assigned tasks. Sometimes I play well, sometimes I don't but I always keep high fighting spirit. I learn lesson after that to play better."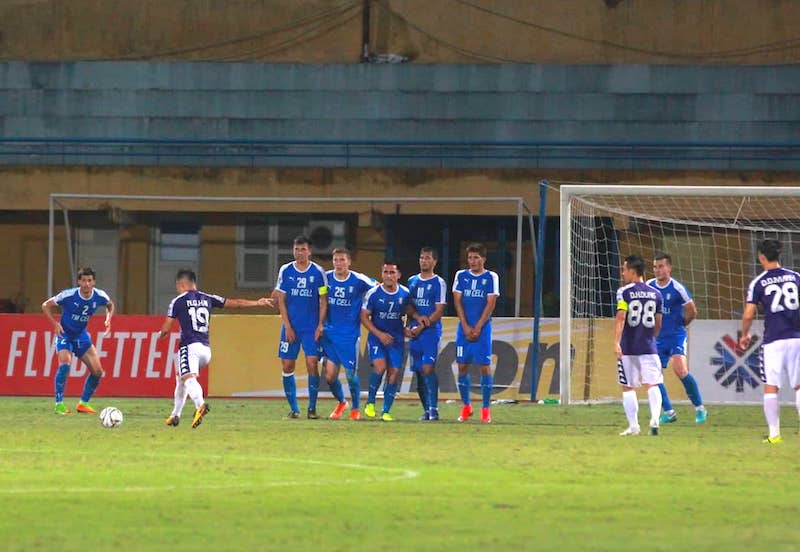 Quang Hai got back his football sense and often fire after a long period of decreasing form. This is a good signal for coach Park Hang-seo in the FIFA World Cup 2022.
Altyn coach also appreciated Quang Hai and determined to lock him: "He is a high level player; we will attack him strongly in the second leg."
Chu Dinh Nghiem responded: "I have Omar, Van Quyet and many other stars to shine, even without Quang Hai".
The second leg will kick off on August 27.
TheThao247 - Tinnhanhonline.vn