Quang Hai falls in a slump, Hanoi FC president tighten discipline
With the recent declining form, Hanoi FC president Do Quang Hien has strictly requested midfielder Nguyen Quang Hai to concentrate on his professional skills, limiting his advertising work.
After the impressive 2018 AFC U23 championship finals with 5 goals, Quang Hai emerged as the top superstar of Vietnamese football and was mentioned by the press and media continentally.
Quang Hai, 22, continued to maintain his excellent performance in ASIAD, AFF Cup 2018 or Asian Cup 2019, he is very popular and is invited to cooperate as a branding image.
However, too much abuse of outside advertising work has caused Quang Hai and a few other U23 players fall in a slump. In Hanoi club shirt, Hai has not been able to regain his inherent level.
In the internal meeting, Mr. Do Quang Hien had to raise a warning to some of his players, including Quang Hai on limiting his external work.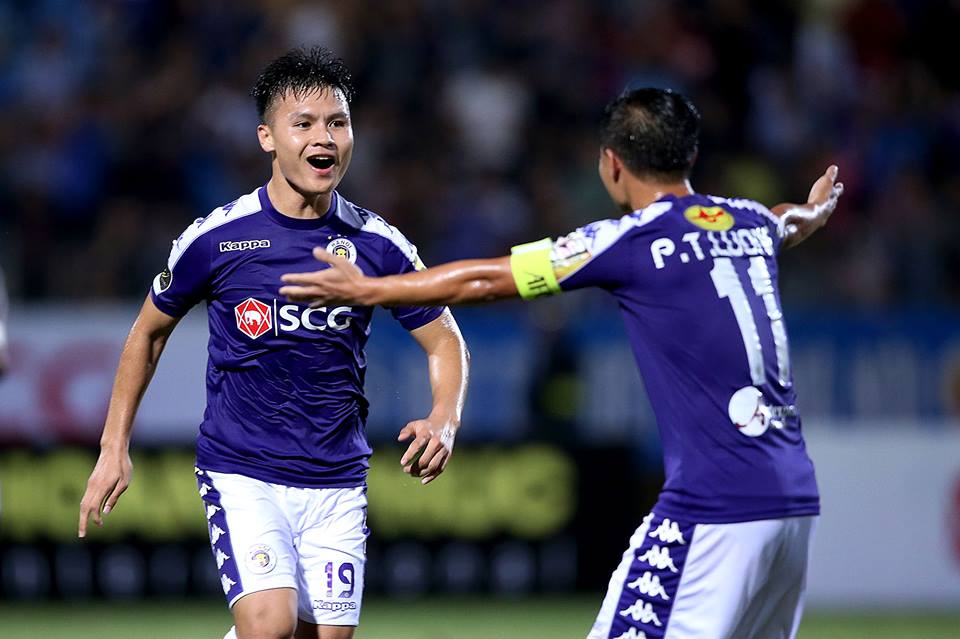 The worry is completely based. After 14 rounds in V.League this year, Quang Hai has only had 2 goals
Even in the recent away match against Hai Phong, Quang Hai's less convincing performance caused him to be replaced only after the first half to make room for Thanh Luong.
This is a true alarm for the player who is expected to be the top young talent in Vietnam at this time, if he does not make efforts to concentrate on training and regain his form, Quang Hai may lose his main slot in the national team.
TheThao247 - Tinnhanhonline.vn