Quang Hai and gangs are not summoned up to U22 Vietnam
Sharing after the 2-1 win over Hai Phong in round 14 V-League 2019, Hanoi FC side Chu Dinh Nghiem disclosed the reason why Quang Hai and other players are not called up to U22 Vietnam this time?
U22 Vietnam came back to PVF after V-League ended round 14, with others players summoning.
Notably, Hanoi players were absent. Hanoi owns many national players such as Quang Hai, Thai Quy, Thanh Trung or Bui Tien Dung, who all stay home this time.
Speaking after the match, Chu Dinh Nghiem explained the reason.
"Park Hang-seo calls new players or less-played footballers to help them learn U23 play style. Park also discussed with Hanoi FC to pick out less-played players. However, Hanoi FC is facing high match intensity so I prefer not calling any of them".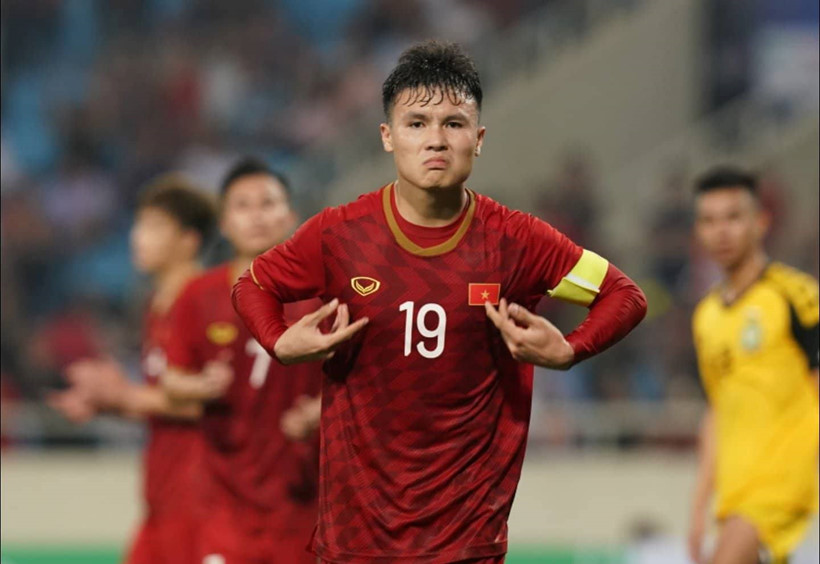 Hanoi coach's explaination is reasonable. They reached National Cup semi-finals, fight for the top place in V-League 2019 and prepared for AFC Cup 2019 ASEAN finals.
Despite not summoning up with U22 team, Quang Hai and his gang are still the important pillars in SEA Games 30.
TheThao247 - Tinnhanhonline.vn