Football in 2019 SEA Games to be played on artificial grass, good or bad news?
The host Philippines officially announces the time and venue of the 30th SEA Games for men's and women's football.
Organzier Philippines has released the news on venue and informations for SEA Games. Accordingly, men soccer will have 11 participating teams and divided into 2 groups.
Group A consists of 5 teams and Group B has 6 teams, kicking off from November 25 to December 5, 2019. The semi-finals take place on December 7, 2019 while the final match and Bronze Medal match will be held on December 10, 2019.
Three venues are selected for men's soccer including Rizal Memorial, UMAK Football and Binan Football, in which the Rizal Memorial is known as the Philippines home ground and also the venue for a series of opening ceremony, semi-finals, Bronze Medal match and Gold medal finals.
Notably, all three stadiums ground are made with standard artificial grass recognized by AFC. However, this is expected to cause many difficulties for the participating teams, especially the top teams such as Vietnam, Thailand, Indonesia, Malaysia which are not  familiar with playing on artificial grass.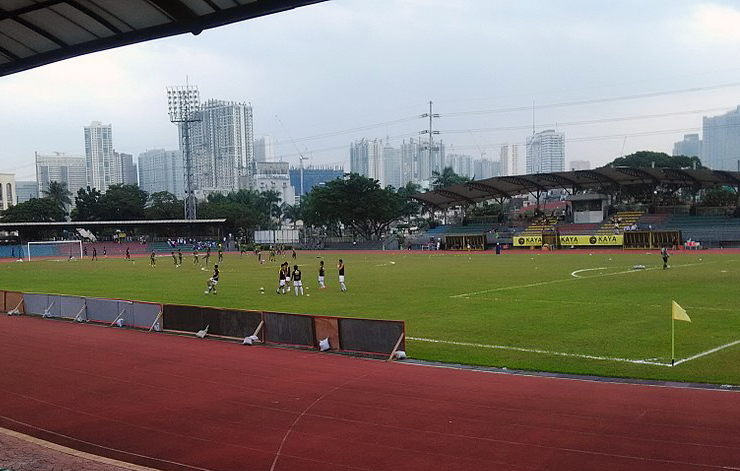 However, this is difficult for all and requires every team to adjust their plans. Regarding U22 Vietnam, VFF and Coach Park Hang-seo will also calculate the training plan to find the best solution to help players soon adapt to the conditions on the artificial pitch.
The SEA Games 30 women's football consists of 8 teams and divided into 2 groups (4 teams each). The matches will take place from November 28 to December 4, 2019. The semi-finals take place on December 6, 2019. The battle of Bronze Medals and Gold Medals was held on December 9, 2019.
They share the same stadium with men football. The meeting schedule for men's football technique is fixed at 10:00am on November 24, 2019 and 10:00am on November 27, 2019 for women's football. However, the time and place for the draw has not yet been decided.
TheThao247 - Tinnhanhonline.vn