Park Hang-seo scouts HAGL players for Vietnam lineup in World Cup 2022
Park Hang-seo will directly scout HAGL match in Round 19 V-League, facing Nam Dinh to seek new faces for The Vietnam national team.
Park Hang-seo and his coaching team will scout some matches in V-League 2019 in order to prepare for the World Cup 2022 qualifier.
According to VFF, fitness coach Park Sung-guym is scouting SLNA and Viettel club on August 2. One day after, Park Hang-seo and his assistant will scout the Hanoi and Becamex Binh Duong on Hang Day stadium.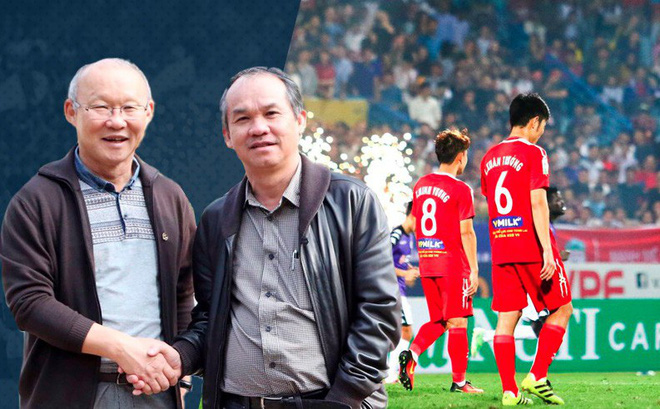 On August 3, U23 Vietnam coach Kim Han-yoon will move to the center part to scout the match between Quang Nam and Thanh Hoa on Tam Ky stadium while Park will visit HAGL match against Nam Dinh.
In the confrontation at Thien Truong, the Korean strategist will monitor and evaluate the performance of his favorite men such as Nguyen Van Toan, Luong Xuan Truong, Nguyen Tuan Anh or Nguyen Phong Hong Duy. .. before closing the summon list of Vietnam.
Confronting Nam Dinh FC is a very difficult challenge for Van Toan and his teammates, because the Nam Dinh under coach Nguyen Van Dung has transformed to a very high level, winning 3 in the last 4 matches. In addition, Thien Truong stadium is the fulcrum for Nam's team to fly high in V.League 2019 season, with 7 wins, 1 draw and 1 loss.
TheThao247 - Tinnhanhonline.vn