Park Hang-seo expressed his thought on his contract extension fake news
Park Hang-seo answered questions in an interview of U22 Vietnam.
U22 Vietnam will summon in 4 days under the supervision of Park Hang-seo at PVF training center.
"U23 Vietnam now consists of players who are not playing much, mostly playing in the second-tier, thereby the coaching team could not rate their skills, so we summoned them and check if they are able to qualify".
Explaining on the summon list without Quang Hai and Van Hau, he said:
"I don't want to call up those that are the pillar of the team since they are having many important tournaments to compete. I will call others to test their skills. In the national team, there are some compulsory positions so I will call appropriate ones. In September, I will summon around 30 players, dividing into many short period not to affect their team's performance".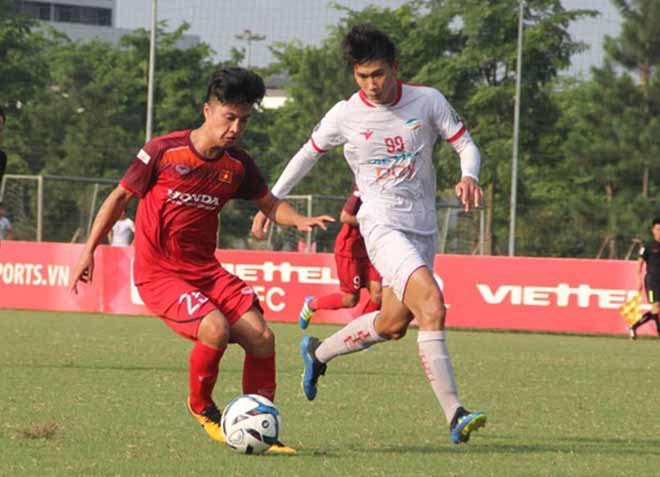 Besides professional issues, Park Hang-seo also express his though to fans and the media by reassure them to believe in a new coach.
I hope the media accept my request. My representative met VFF once, Korean and Vietnamese press released unreliable news, following personal prediction. My representative and I haven't mention any figure.
"I worried that Vietnamese supporters will misunderstanding because of fake news. I feel difficult with such news. I just wish they will give the truth based on the official sources.
I told my representative to write English announcement each team we have a meeting, then they will write the truth.
I hope all Vietnamese people will read the official news from reliable sources".
TheThao247 - Tinnhanhonline.vn