OFFICIAL: U18 Australia crown AFF U18 championship 2019
The only goal from Ricky Brook helped u18 Australia crown the championship this year at AFF U18 Championship 2019.
The final between Australia and Malaysia was held on Monday at Thong Nhat stadium. Earlier, Malaysia defeated Australia 3-0 in the group stage.
U18 Australia enter the final game with full of cautious while U18 Malaysia played counter-attacking football.
Meanwhile, Australia U18 despite dominating the game, could not pierce through the opposing defense.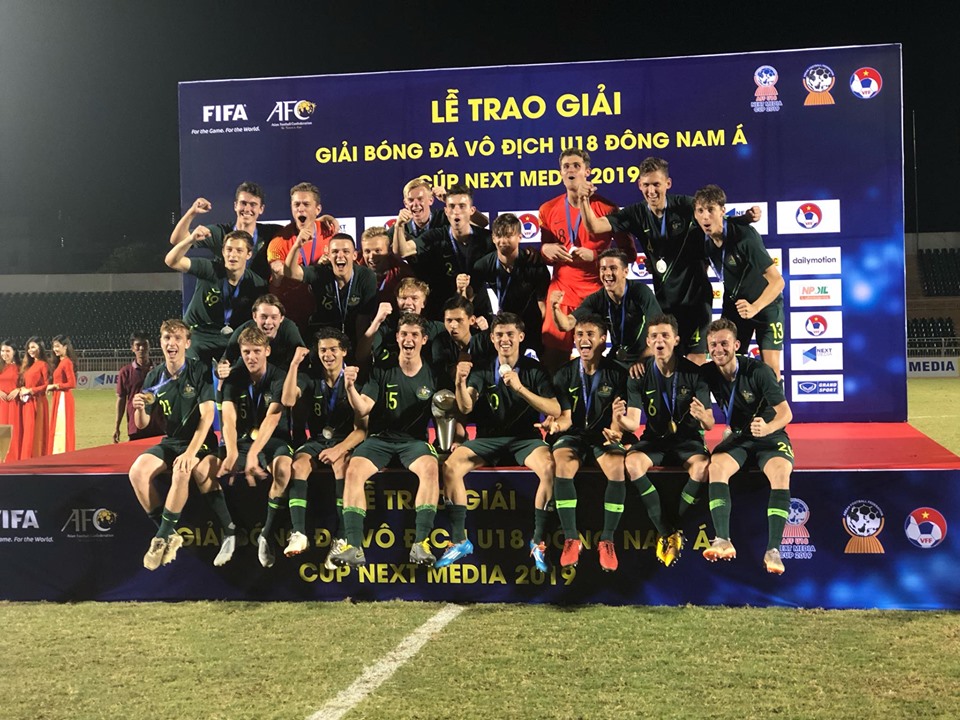 It is the caution of the two teams that made the first 45 minutes pass without almost any dangerous situation, finishing 0-0 for the first half!
Second half began with Ruiz-Diaz testing Malaysian goalkeeper Izhan with a free kick from the edge of the box, but after that, it was Malaysia's turn to pile heavy pressure on the Australians.
56th minute saw Malaysia convert an Australian free kick into a counter attack as Luqman and Muhammad Atiq took on a single backtracking Australian defender. However, Luqman's pass that would have sent Atiq on goal was wildly misdirected and the chance was gone.
At the hour mark, the young Harimau Malaya went the closest they could without scoring as Muhammad Firdaus' curling effort from the edge of the box beat Socceroos custodian Calderbank-Park, but not the crossbar!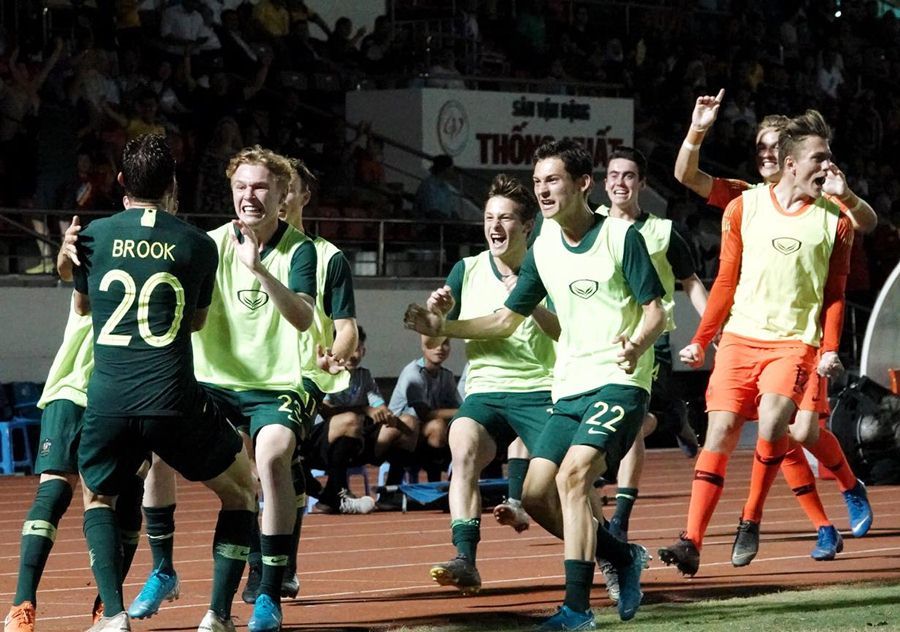 Luqman continued to be the livewire for the Malaysians and he tested Calderbank-Park again in the 69th minute with a shot from a tight angle. Malaysia were forced into a substitution in the 75th minute after an injury to their first-choice goalkeeper Izhan who was replaced by Firdaus Irman Fadhil.
One of the first duties of the substitute goalkeeper was picking the ball out of his net when Australia scored the crucial goal four minutes later. Brook was played through on goal and the Adelaide United forward lifted the ball over Fadhil and into the back of the net to score the title-winning goal.
Malaysia tried their best to break open the Australian defence, but in vain.
Australia emerged as the ASEAN youth champions for the first time since 2016 and are now level with Thailand as the most successful side in the competition winning their fifth title. On the other hand, it was a second defeat in three consecutive final appearances for Malaysia who still had plenty of positives to take from the match.
Meanwhile, Indonesia secured third place in the tournament after defeating 2018 finalists Myanmar. Mochammad Supriadi scored a hattrick for Fakhri Husaini's side while Beckham Putra also found the back of the net twice.
TheThao247 - Tinnhanhonline.vn