OFFICIAL: Malaysia announce 27-man list for World Cup 2022 qualifiers
Recently, Malaysia Football Federation has announced the preliminary 27-member list to prepare for World Cup 2022 qualifiers.
Accordingly, Malaysia head coach Tang Cheng Hoe will keep only 18 in 23 players who defeated Timor Leste in the first qualification. The 51-year-old decided to give the chance for news high-form players including Brendan Gan, Syamer Kutty Abba, Nazirul Naim.
Such names as like Farizal Marlias goalkeeper Adam Nor Azlin, Syahmi Safari, Shahrul Saad, Irfan Zakaria, and Dominic Tan all secure a place in Malaysia setup for this World Cup Qualifier. The attack is a blend of youth and experienced players: Safawi Rasid, Mohamadou Sumareh, Norshahrul Idlan Talaha.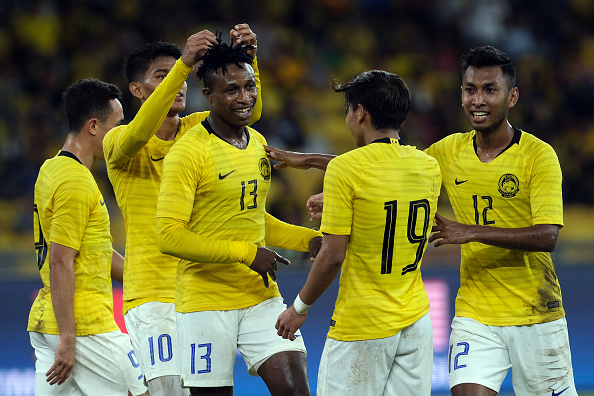 In addition, coach Tan Cheng Hoe also deliberately delineated five players including Syazwan Andik, Khairulazhan Khalid (Selangor), Amirul Azhan (Perak), Rawilson Batuil (Sabah) and Azzizan Nordin (Sabah) in the reserve list in case any of the first 27 players are eliminated for injury reasons.
Reportedly, the Malayia NT will summon on Sunday this August 25 to prepare for international friendly against Jordan on August 30.
In the 2022 World Cup Qualifiers, coach Tan Cheng Hoe and his team will travel to Indonesia on October 10 then Vietnam will take on Malaysia on Oct 10 at My Dinh stadium.
Malaysia 27-man list for FIFA 2022 World Cup Qualifier
Goalkeeper: Farizal Marlias, Hafizul Hakim, Ifwat Akmal
Defenders: Adam Nor Azlin, La'Vere Corbin-Ong, Nazirul Naim, Matthew Davies, Syahmi Safari, Shahrul Saad, Irfan Zakaria, Dominic Tan
Midfielder: Danial Amier, Akram Mahinan, Faiz Nasir, Nor Azam Azih, Brendan Gan, Syamer Kutty Abba
Forward: J. Partiban, Syafiq Ahmad, Safawi Rasid, Akhyar Rashid, Hazwan Bakri, Shahrel Fikri, Mohamadou Sumareh, Norshahrul Idlan Talaha, Hadin Azman, Jafri Chew
TheThao247 - Tinnhanhonline.vn