OFFICIAL: Cong Phuong has new coach in Incheon
Thể Thao 247 - Yoo Sang-chul is officially appointed to become Incheon new head coach.
Incheon website recently released the news to inform its new manager, Yoo Sang-chul will replace the acting coach Lim Joong-yong and sign a 1.5 year contract.
Incheon representative said, "After a thorough selection process among qualified candidates, we have chosen coach Yoo Sang-chul because he has a lot of experience as a coach and as a player."
Coach Yoo Sang-chul, born on October 18, 1971, was the pillar of Korea national team and was considered one of the most influential and comprehensive midfielders of the time. Coach Yoo Sang-chul was highly appreciated for his strong playing style, comprehensive attack and defense in his career. He played a total of 122 matches for the national team and scored 18 goals. He also attended World Cup twice in 1998 and 2002.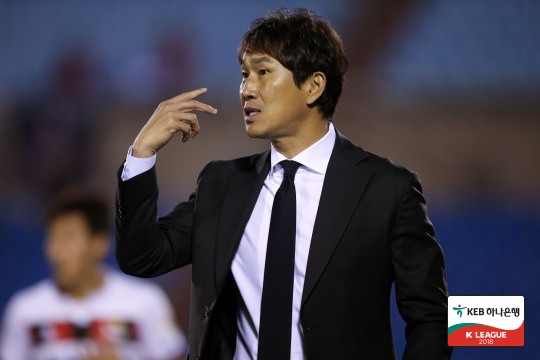 Coach Yoo Sang-chul officially started his coaching career in 2011 when he helped Daejeon Citizen in K-League that season. In the 2014 season, he moved to Ulsan University squad and Jeonnam Dragons in 2018.
In the inauguration, coach Yoo Sang-chul said: "I feel honored to be appointed as the coach of a great team like Incheon. I will do my best to quickly bring back the good results and repay the love of fans ".
On May 15, Coach Yoo Sang-chul will have an official meeting with Incheon players. In the match against Daegu in the upcoming round 12 K-League, he will temporarily sit on bench and will officially take the position in round 13 facing Sangju Sangmu.
TheThao247 - Tinnhanhonline.vn